Lufthansa Systems has announced its new partnership with Airlink (Pty) Limited and its entry into a new market.
Southern Africa. Airlink (Pty) Limited, a South African airline, opted for Lufthansa Systems' flight operations products Lido Flight 4D, Lido mPilot and Lido Airport Obstacle Data Service (AODS). Airlink (Pty) Limited opted for Lufthansa Systems because they provide their solutions as a one-stop-shop service.
With Lido Flight 4D, a highly effective, interactive flight planning solution, Airlink (Pty) Limited will optimise its routes by taking current flight-related data into account, such as fuel consumption, costs and flying time. Lido Flight 4D enables individual optimization of flight phases and offers a range of automation options. The solution is equipped with advanced features including real-time data updates, weather data integration, and fuel price updates, providing accurate and up-to-date flight plans. 
The pilot solution Lido mPilot will enable Airlink (Pty) Limited to increase the safety and efficiency of their pilots' operations. Lido's all-in-one charting application offers easy access to terminal charts, a dynamically generated enroute map, an Airport Moving Map, as well as all required operational documents. The charts are generated electronically by using a worldwide geographic information database as well as all necessary aeronautical source data, making them precise and of high quality.
With Lufthansa Systems' data solution Lido AODS, Airlink's pilots can optimize their take-offs and landings on the electronic flight bag (EFB). Since Lido AODS provides the pilots with all required current information about the runway and airport, they can ensure that the planned runway is suitable for the aircraft type and current load. This is particularly important in the event of an engine failure, when the pilot must decide if it is safe to land. By analysing data from certified resources worldwide, Lido AODS ensures the accuracy of its data.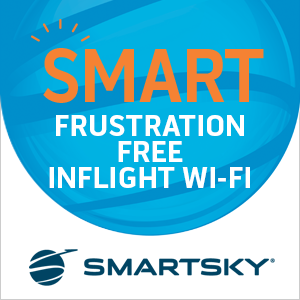 "We are delighted to partner with Lufthansa Systems," said Captain Tammy King, Executive Manager of Operations at Airlink (Pty) Limited. "The additional features prioritise safety during take-offs and landings whilst focussing on optimising the economic efficiency of every aspect of our flight routings. Lufthansa Systems' Lido Solutions will provide us with state of art technology to further enhance Airlink's operational processes and procedures."
"We are pleased to welcome Airlink (Pty) Limited as a valued customer of our Lido Solutions. Through this partnership we not only gain a reliable partner, but also enter the South African market – a market with a lot of potential, that will open up great new opportunities for us," added Marco Cesa, SVP Regional Management EMEA at Lufthansa Systems. 
About Airlink (Pty) Limited
Airlink is a privately-owned, premium, full-service regional airline serving a comprehensive network of destinations throughout Southern Africa. They're operating independently under our own unique 4Z flight code offering our customers more choices, more connectivity, and more travel opportunities. Airlink is Southern Africa's independent airline measured by flight movements with over 50 commercial jetliners operating to more than 45 destinations in 13 African countries and to St Helena Island. They're the most punctual Southern African airline with an on-time performance consistently better than 95%. Airlink is proudly associated with many of the most reliable international airlines globally, including Emirates, Qatar and United Airlines, through interline and codeshare agreements that offer international travellers more choice and connectivity on the widest network of destinations throughout Southern Africa.
Airlink is a member of IATA – The International Air Transport Association and is IOSA (IATA Operational Safety Audit program) accredited. IATA is the trade association for airlines across the globe. IATA supports many areas of aviation activity and help formulate industry policy on critical aviation issues. IATA assists airlines to operate safely, securely, efficiently, and economically under clearly defined rules. Airlink is IOSA conformant and has been since 2006.
About Lufthansa Systems
Lufthansa Systems GmbH & Co. KG is a leading airline IT provider determined to shape the future of digital aviation. It draws its unique strengths from its ability to combine profound industry know-how with forward-looking technological expertise and has lived by its slogan "We're into IT" for more than 25 years. A wholly-owned subsidiary of the Lufthansa Group, the company offers its more than 350 customers an extensive range of successful IT products and services for the aviation industry, many of which are market leaders. Lufthansa Systems' pioneering portfolio covers all of an airline's business processes – in the flight deck, in the cabin, and on the ground. As a tech company and airline IT provider, Lufthansa Systems is committed to identifying its own environmental footprint and improving that of its airline customers across the globe. Headquartered in Raunheim near Frankfurt/Main, Germany, Lufthansa Systems employs around 2,800 people at its locations in 16 countries.
Featured image credited to Lufthansa Systems