Recaro Aircraft Seating and Embraer have agreed a deal to develop a Supplier Furnished Equipment (SFE) catalogue of seats for E1 and E2 aircraft. The SFE catalogue will include the bestselling BL3710 and SL3710 economy class seats, and will be available for linefit and retrofit configurations.
Development of the SFE catalogue will kick off in Q3 2023. Seats will become eligible for offers in mid-2024. Airlines and lessors with short lead times will benefit from the catalogue's pre-certified seats and quick turnaround time.
"Embraer choosing Recaro to provide seats for the catalogue is a nod to our strong partnership and how well our high-quality products work together to elevate the passenger experience," said Dr. Mark Hiller, CEO of Recaro Aircraft Seating and Recaro Holding. "Our entrance into the regional jet market has generated great feedback and our seats now being featured in an SFE catalogue will help us take our customer support to the next level."
Roberto Chaves, Chief Procurement Officer, Embraer, said, "Joining forces with Recaro Aircraft Seating means Embraer can offer more alternatives to our customers, making our products even more attractive. This collaboration reinforces our commitment to enhancing the passenger experience and delivering unparalleled value to our clients. The Recaro seats add another dimension to our interiors, more choice and less weight for our customers, and more comfort and amenities for their passengers."
Embraer's customers will have access to distinguished Recaro heritage focused on seat ergonomics, reliability and low weight, guaranteeing comfortable journeys to passengers and best operational cost to airlines.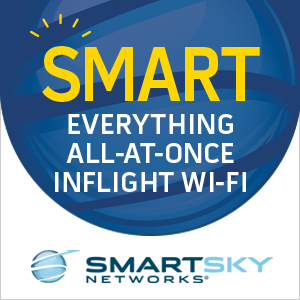 The Recaro catalogue will be based on BL3710 and SL3710 seats, two best-selling Recaro products tailored to short and mid-range flights. BL3710 comes with a variety of optional features, including in-seat power supply system (ISPSS), tablet holder, unique six-way headrest and a maximum 5-inch recline. SL3710 will feature options for ISPSS and two backrest angles. Different plastic colors are also available in combination with a spectrum of dress cover colors.
About Recaro Aircraft Seating
Recaro Aircraft Seating is a global supplier of premium aircraft seats for airlines and OEMs. The market leader in economy class seating is known for product innovation, award-winning customer service and "driving comfort in the sky." As Recaro expands its global footprint and invests double digit in R&D, the family-owned company remains committed to reliability, efficiency, sustainable practices and supporting employee growth. Headquartered in Schwaebisch Hall, Germany, Recaro employs nearly 2,400 people worldwide across its sites in China, Poland, South Africa and the United States, earned 403 million euros in revenue in 2022.
About Recaro Group
The Recaro Group comprises the independently operating divisions Recaro Aircraft Seating in Schwaebisch Hall, Germany, Recaro Gaming located in Stuttgart, Germany, and Growag located in Grodzisk Wielkopolski, Poland. The Group's consolidated sales amounted to nearly 425 million euros in 2022. Currently the Group employs more than 2,500 employees worldwide.
About Embraer
A global aerospace company headquartered in Brazil, Embraer has businesses in Commercial and Executive aviation, Defense & Security and Agricultural Aviation. The company designs, develops, manufactures and markets aircraft and systems, providing Services & Support to customers after-sales.
Since it was founded in 1969, Embraer has delivered more than 8,000 aircraft. On average, about every 10 seconds an aircraft manufactured by Embraer takes off somewhere in the world, transporting over 145 million passengers a year.
Embraer is the leading manufacturer of commercial jets up to 150 seats and the main exporter of high value-added goods in Brazil. The company maintains industrial units, offices, service and parts distribution centers, among other activities, across the Americas, Africa, Asia and Europe.
Featured image credited to Embraer