The Airline Passenger Experience Association (APEX) has partnered with SimpliFlying to launch a new program for global airlines called APEX Greener powered by SimpliFlying. The program aims to reduce aviation industry's carbon footprint and alleviate the impact of air travel on the environment, while helping airlines choose greener products without adding costs. 
This program is offered by APEX for free to both APEX and IFSA (International Flight Services Association) airline members and provides a shared airline industry database of in-flight airline products and their APEX Greener rating. Every in-flight airline product is examined across its complete lifecycle: sustainable sourcing, production emissions, benefits of any weight reduction, the amount of recycled material used, recyclability, and end-of-life disposal. Technology developed by Finch, which uses a scoring system powered by top scientific research and unique insights, allows this program to assess and certify sustainable products with a degree of accuracy and effectiveness that has never been done in the aviation industry.  
"Aviation is not green, but we all have a responsibility to make it greener," APEX/IFSA CEO Dr. Joe Leader stated. "APEX Greener powered by SimpliFlying is a step in the right direction by focusing our airlines on in flight products that are better for both our industry and our world. APEX Greener eliminates redundant airline  sustainability verification expenses by fully leveraging our ability to openly share information as a trade  association." 
"Airlines seeking to build trust with customers conscious about sustainability will benefit from this program by  choosing products that enhance the passenger experience through greener in-flight products," added  SimpliFlying CEO, Shashank Nigam. 
APEX Greener powered by SimpliFlying is designed to meet the latest EU standards for green certification labelling, with in-depth details behind every unique QR product code. In addition, all certified products are highlighted to airlines in the APEX Aircraft Interiors Database powered by CAPA-Centre of Aviation, which is the world's most trusted source of market intelligence for the aviation and travel industry, ultimately helping airlines decide which greener products to use and promote to their passengers.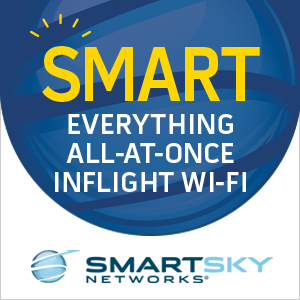 About the Airline Passenger Experience Association (APEX) 
As a global non-profit and one of the world's largest international airline associations, APEX advances  passenger experience with the backing of nearly every major airline and valued supplier over the past 42  years. In conjunction with both the International Flight Services Association (IFSA) and Future Travel  Experience (FTE), APEX serves the full spectrum of the end-to-end travel experience. APEX reinvests all its  resources to serving its members, strengthening the worldwide airline industry, advancing thought-leadership, fostering business opportunities via events, developing global initiatives, setting key airline standards, and  highlighting well-deserved recognition across our industry.  
About SimpliFlying 
SimpliFlying is one of the world's most experienced aviation strategy consultancy firms, having worked with over 100 aviation clients on airline branding, customer experience, digital marketing, crisis communications, and sustainability strategy since 2008. SimpliFlying has launched a sustainability practice post-pandemic and  has become a market leader in advising airlines on their sustainability roadmaps. SimpliFlying CEO hosts the  
leading podcast on sustainable aviation, Sustainability In The Air, conducting weekly interviews with top  aviation and technology executives. SimpliFlying's analysis and insights have been featured in leading  international media outlets such as BBC, CNBC, Reuters, Bloomberg, Wall Street Journal, and the New York Times. The SimpliFlying team comprises of consultants across four continents.
About Finch 
Finch decodes products' environmental impacts, encourages consumers to make better purchasing decisions, and helps businesses with their sustainability goals. The Finch scoring system is built to decode and simplify sustainability and is powered by top scientific research and unique insights. The Finch algorithm is supported by peer-reviewed scientific literature from academia, white papers by business leaders, government reports, quantitative insights, and qualitative information. Each of these pieces of data are applied to well-established  environmental footprint assessment techniques, weighting schemes, and frameworks. 
About CAPA -Centre for Aviation 
CAPA-Centre for Aviation is the world's most trusted and comprehensive source of market intelligence for the  aviation and travel industry. Its combined Fleet and Aircraft Interiors Database contains over 43,000 aircraft  listings for over 600 airlines worldwide. It encompasses the most extensive global commercial fleet interiors records, adding access to rich and unrivalled insights. The Aircraft Interiors database includes a.o. seat models, dimensions and manufacturers, in-flight entertainment (IFE), wireless in-flight entertainment (W-IFE) and in-flight connectivity (IFC). For more information, please visit www.centreforaviation.com.
Featured image credited to APEX/SimpliFlying