As a growing number of western nations impose new pre-flight Covid testing mandates on travellers from China, airline trade group IATA is calling on governments to base their entry requirements on "science facts rather than science politics".
"Several countries are introducing Covid-19 testing and other measures for travellers from China, even though the virus is already circulating widely within their borders," said IATA in a statement published after the United States, Canada, Australia, and the UK reinstated Covid testing for travellers coming from The People's Republic of China (PRC) as of 5 January, citing a lack of information from China regarding viral transmission. Some EU member states have also made this requirement.
"It is extremely disappointing to see this knee-jerk reinstatement of measures that have proven ineffective over the last three years," added IATA. "Research undertaken around the arrival of the Omicron variant concluded that putting barriers in the way of travel made no difference to the peak spread of infections. At most, restrictions delayed that peak by a few days. If a new variant emerges in any part of the world, the same situation would be expected. That's why governments should listen to the advice of experts, including the WHO, that advise against travel restrictions."
On 29 December, the US Embassy and Consulate in China announced that all travellers aged two years and older to the United States on flights originating from PRC, including the Special Administrative Regions of Hong Kong and Macau — and anyone connecting through the US to a final destination — must show proof of a negative Covid test result taken within two days of departure, or proof of recovery from the virus within the last 90 days. All such passengers are required to meet this protocol regardless of vaccination status. 
The US separately continues to have a vaccine requirement for non-citizens traveling to the US via land or air. President Joe Biden has extended this mandate until 10 April.
The US CDC  in its own statement noted that while pre-flight testing is required of direct flights from PRC, passengers flying to the US via South Korea's Incheon International Airport, and via Toronto Pearson and Vancouver International in Canada, must also provide proof of a negative Covid test if they have been in the PRC in the last ten days. According to the CDC, "these three transit hubs cover the overwhelming majority of passengers with travel originating in the PRC and the Special Administrative Regions." 
Canada followed the USA's lead and announced its own border control measures, saying travellers — regardless of nationality or vaccination status — coming from PRC, Hong Kong or Macau must submit a negative Covid test taken no more than two days prior to departure. For most of the pandemic, Canada only accepted PCR testing, but this time antigen is admissible if the test "has documentation to show that it has been monitored by a telehealth service or an accredited laboratory or testing provider".
These measures will be reassessed in 30 days time as more data becomes available, said the Canadian government.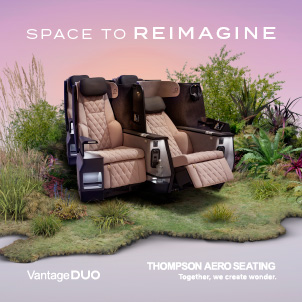 The UK, too, has implemented the Covid testing requirement of travellers from China, saying that the UK Health Security Agency will also be testing a sample of passengers upon arrival from mainland China into England.
Australia issued similar measures with one notable difference — children under 12 are exempt. Furthermore "the test requirements apply to your scheduled departure date. If your flight is delayed you do not need a new test. If your flight is rescheduled or canceled you will need to be able to provide evidence of a negative result from a Covid test taken no more than 48 hours before the new scheduled departure date."
Meanwhile, the Public Health Agency of Canada (PHAC) is expanding its wastewater testing pilot program at Toronto Pearson and Vancouver International (YVR) for flights from China.
"Wastewater surveillance is an effective way to monitor for the presence of many pathogens and support public health decision-making," said YVR in a statement. The samples are then sequenced to monitor for novel variants of concern.
A PHAC spokesperson explained to RGN:
The new pilot projects at the Toronto and Vancouver airports will be short-term and focused on flights coming into Canada from China and Hong Kong. Discussions on these projects started last week with industry partners and the logistics are being worked out this week. Together we are aiming to commence these pilot projects within the last two weeks of January.

PHAC continues to work in collaboration with other federal departments, as well as provincial, territorial and municipal governments and academia across Canada as part of a Pan-Canadian wastewater surveillance network capable of monitoring the spread of Covid-19 to inform public health action and decision-making.
Elsewhere, new Covid travel restrictions are emerging. Thailand, for instance, now requires that international travellers be vaccinated against Covid; it provides a list of "accredited" vaccines (PDF).
For it part, IATA noted that governments have the tools to manage Covid "without resorting to ineffective measures that cut off international connectivity, damage economies and destroy jobs. Governments must base their decisions on 'science facts' rather than 'science politics'."