SIMONA Boltaron and Optimares SpA are pleased to announce they are collaborating on SoFab, a Green Seat Project for the 2023 Aircraft Interiors Expo which will show the art of the possible in aircraft interiors sustainability.
Designed by Italy-based design house GOOOD and business class seat manufacturer Optimares, the SoFab seat will feature several new recycled-grade thermoplastic materials from SIMONA Boltaron's ground breaking TERREFORM® product line. Optimares will use TERREFORM® on the seat's table, headset faring, electrical box, and wireless charger faring. 
Optimares and SIMONA Boltaron are dedicated to pushing recycled thermoplastic development forward and creating more sustainable solutions for the aerospace industry. TERREFORM® is just the beginning of this mission as they continue to provide recycled, lightweight, and sustainable solutions for aircraft interiors without compromising aesthetics and performance, thus ensuring a comfortable and safe passenger experience. 
Each company is committed to showing its openness and creativity in using recycled grade materials in its future seats. SIMONA Boltaron and Optimares believe the 2023 Aircraft Interiors Expo Green Seat Project, SoFab, will demonstrate to airlines how recycled grade materials can be used to create beautiful, durable interior components. The advanced design also brings about significant weight savings, resulting in possibly the lightest business class seat in its segment. 
This collaboration reinforces both companies' commitment to sustainability and follows their successful partnership at the Aircraft Interiors Expo in 2022. They are excited to continue their work together to develop innovative interior solutions for the aerospace industry.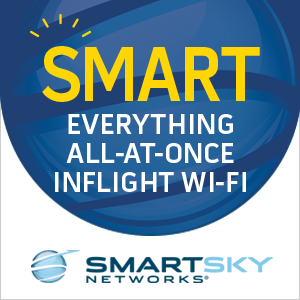 Through their collaboration, Optimares and SIMONA Boltaron demonstrate that sustainability is no longer an end in itself but rather a means of creating better products and services. Their goal is to inspire others to join them on their mission towards a greener future. 
About SIMONA Boltaron
SIMONA Boltaron is a thermoplastic manufacturer of semi-finished PVC and PVC/Acrylic sheet materials. Boltaron® materials are used in a wide  variety of applications such as tray tables and seat components for aircraft interiors, protective wall coverings in hospitals and schools, enclosures  and casings used for chemical processing and electrical equipment, defensive holsters and sheaths, and much more. SIMONA Boltaron is ISO  9001:2015 and AS 9100D certified. 
Optimares is a young company founded by five managers in the cabin interior industry with the aim of differentiating their products thanks to an  original interpretation of the passengers' travel experience. Innovation, care for the airlines' and passengers' needs have become the main  elements of the seat offering, supported by a constant quest for excellence. Adding to this, also a strong focus on sustainability e lightness of all  its seats. Optimares does not present itself on the market as at traditional seat supplier, but as a partner to those airlines that wish to transfer their  vision to their cabin interiors, which become a true strategic tool and differentiating factor. The end result is a perfect harmony between the airline  and its audience; satisfying passenger needs, caring about the quality of their time onboard, and representing a fundamental value for the brand.
Featured image credited to istock.com/JakeOlimb