World soccer was shocked on 21 January 2019 by news that a Piper Malibu carrying Argentine football star Emiliano Sala had disappeared over the English Channel. The 28-year old was transferring from Nantes, his former French club, to a new career with Cardiff City, in Wales.
A football agent had asked an acquaintance, pilot David Henderson, to arrange the flight. Henderson asked David Ibbotson to fly the Piper Malibu; the subsequent investigation revealed that Henderson knew Ibbotson did not have a commercial license, was not qualified for night flying, and was no longer rated on the Malibu.
Charged with 'endangering the safety of an aircraft', Henderson received an 18-month prison term. The accident had been the tragic result of an illegal charter.
The Air Charter Association's (ACA) Fly Legal Day, which will take place on 21 January — four years after Sala and Ibbotson died — continues the international organization's efforts to eliminate the practice.
Glenn Hogben, the ACA's chief executive, defines illegal charter: "Commercial flights are carried out for reward and private flights are not. Only companies holding an air operator's certificate (AOC) may fly commercial operations. Illegal charters are flown on private aircraft where the operator doesn't have an AOC and is not legally entitled to accept payment for the trip."
An operator with an AOC, by definition, also has robust, audited safety and maintenance systems in place, they hold relevant insurances, and their personnel are properly trained; maintaining AOC standards is an expensive undertaking.
For a customer looking to charter, an operator's credentials may not be obvious. Hogben says charter customers should check their documentation, including the AOC, and that the registration of the aircraft they are flying on is covered by the AOC, and that insurance is in place. He believes the safest means of chartering is to go through a reputable broker.
"Air charter brokers understand the documentation and requirements, but the bar to entry into the industry is unfortunately low. It is relatively easy to create a website and set up as a broker, so we recommend only using accredited members of the ACA or looking for other industry certified accreditations," he says.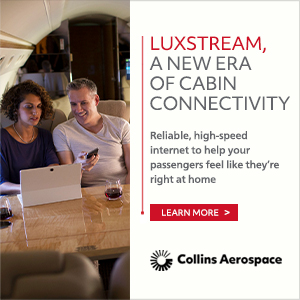 Surprisingly, Hogben says some illegal charters are not deliberate, "[W]e talk about 'careless, clueless, and criminal'. There are careless people who take money from passengers on a private flight, inadvertently making it a commercial flight — a pilot might accept a cash gratuity from a passenger, for example.
"Then there are the 'clueless', who may be boarding a flight that was booked for them and have no idea what's going on. And then the criminal element deliberately sets out to circumvent the regulations for profit."
He continues, "Awareness of illegal charter is increasing, and it is becoming less common, but it still happens, daily, somewhere in the world. We are working to further raise awareness among passengers, flight bookers and anyone positioned to identify and prevent illegal operations."
The annual Fly Legal Day is all about raising awareness, now against the somber backdrop of the Sala accident. 
"It should never have happened. The elements that came together on that flight were the worst-case scenario," Hogben laments. "Because a famous person was on board it gained a lot of attention, but we'd already campaigned for many years to change legislation. It's sad that we always expected it would take a high-profile accident for something to happen and that turned out to be true."
Legislation changes are now happening and will continue, ensuring there can be no confusion that allows the practice to happen accidentally, notes the ACA chief.
"It's different between the US, the UK and Europe, but the work is ongoing. The conviction following the Sala accident is really driving change. It was a watershed for the UK Civil Aviation Authority because it showed that the full responsibility for illegal flights doesn't always reside with the pilot."
Related Articles:
Featured image credited to istock.com/guvendemir