As pressure mounts in Europe for EASA to issue new cabin air quality standards, a consortium led by German research organization Fraunhofer-Gesellschaft is gearing up to share details about its work for the European aviation safety regulator in assessing the long-term effects of contamination events resulting from oil leakage.
During an EASA-hosted Cabin Air Quality (CAQ) Research Workshop, which will be held on 17-18 January 2023 in Cologne, Germany, attendees will receive an overview of the so-called CAQ III project that was launched by EASA under the EU's R&D funding programme, Horizon 2020, and which is being executed by the Fraunhofer-Gesellschaft-led consortium involving Airbus, Honeywell, Safran and others.
"The workshop aims also to liaise with several research initiatives addressing cabin air quality with a focus on contamination events and health risk assessments," says EASA.
Several years ago, two preliminary air quality measurement campaigns (CAQ I and II) were conducted for EASA by Fraunhofer-Gesellschaft working in partnership with Hannover Medical School. British Airways, Lufthansa, Lufthansa Technik and Condor served as subcontractors on the project. At that time, the group concluded:
To state the obvious, there is no contaminant-free indoor environment. The aircraft cabin is no exception. However, due to the exceptional high air exchange rates in aircraft, the cabin air has been proven to be less polluted compared to normal indoor environments (e.g., offices, dwellings, etc.). Volatile contaminations in the cabin are thus depleted quickly.
Yet pilots and flight attendants worldwide continue to report fume events, which can occur when the 'bleed air' used in cabin air circulation on most aircraft (notably excepting the Boeing 787) is contaminated by fluids such as engine oil, hydraulic fluid, anti-icing fluid, and other potentially hazardous chemicals. They cite a variety of health concerns and problems, including light-headedness, dizziness, vomiting, memory impairment, or worse.
According to the European Transport Workers' Federation (ETF), which represents over 5 million transport workers from more than 200 transport unions, the concerns of unions and consumer organisations mostly stem from the lack of sensors in the system, which would detect high levels of toxins in the air and sound an alarm.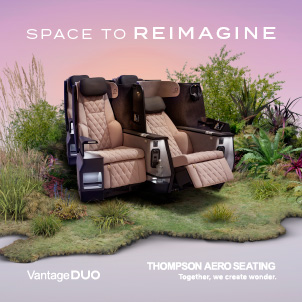 Across the proverbial pond in the United States, pilots and flight attendants have also flagged concerns. The Air Line Pilots Association agrees that if a seal inside the engine breaks, gases from engine oil and other toxic chemicals can mix with bleed air to produce noxious fumes that leak into the aircraft cabin. "These occurrences have the potential to incapacitate flight crews," says ALPA.
A bill that would direct the Federal Aviation Administration (FAA) to implement regulations regarding smoke or fume incidents on aircraft, called the Cabin Air Safety Act of 2022, in March started snaking its way through the legislative process — several years after lawmakers sought to address fume events with an earlier piece of legislation. Among other measures, the Cabin Air Safety Act would require the installation of air quality monitoring equipment and detectors onboard, which would alert the crew to poor air quality.
In Europe, meanwhile, EASA last year saw fit to issue a call for tenders for a 36-month study to "enable step-advances in the analysis of the issues raised by contamination events resulting from oil leakage (including oil pyrolysis products) onboard commercially operated large transport aeroplanes and the potential toxicological risks in light of the existing European standards and legislation on the quality of indoor air and professional exposure limits."
EASA chose Fraunhofer-Gesellschaft to lead the CAQ III research. And Fraunhofer-Gesellschaft has in turn partnered with Airbus, Lufthansa Group, ADSE Consulting & Engineering, Liebherr Aerospace, Honeywell Aerospace, Safran Filtration Systems, aerospace filtration company Pall Aerospace and various regulatory bodies.
Fraunhofer-Gesellschaft explains:
A number of investigations and research projects have been conducted by various scientific teams, involving in-flight measurements, but so far has not allowed a complete characterization of the chemical compounds involved in CAC (cabin/cockpit air contamination) events, determination of sources and exposure levels to contamination, nor performance of comprehensive toxicological risk assessment for such events.

EASA, supported by the European Commission, has launched the new research project "Cabin air quality assessment of long-term effects of contaminants" aimed at collecting additional scientific evidence concerning CAC events to root more extensive assessment of health risks and to support the evolution of aviation standards in this subject area.
There is good reason to expect that such standards will ultimately be tabled. As the ETF noted last month, the European Committee on Standardisation (CEN) has, after more than seven years of work on the issue, published a technical report including recommendations on how to prevent exposure to fumes through improvements in the design, maintenance, and operation of aircraft.
The CEN recommendations call for:
The installation and operation of suitable filtration to remove fumes from the ventilation supply air, pending available technology. Filters would either prevent or mitigate onboard exposure to fumes and reduce the need for cancelled/diverted flights and maintenance action.
The installation and operation of chemical sensors to notify maintenance workers and pilots of the type and location of contamination in the air supply systems, pending available technology. Sensors would abbreviate onboard exposure to fumes and facilitate a prompt and effective maintenance response.
The implementation of "best practices" in aircraft maintenance, such as training maintenance staff to prevent inadvertent overservicing of the engines with oil and hydraulic fluid.
The establishment of an incident reporting system for airlines to track reported health and safety impacts more effectively, monitor maintenance schedules, and assess trends over time;
The implementation of simple education and training programmes to enable airline workers to recognise, respond, and react to fume events onboard.
The ETF doesn't mince words about the pace at which EASA has proceeded. "Although accident investigation branches across the EU have repeatedly recognised the flight safety implications of fume events," says the federation, EASA "has not issued regulations on cabin air quality. That makes the work of the CEN committee, where trade unions have a say, together with passenger groups, manufacturers, and airlines, more important."
EASA says "airline worker associations" will be invited to next month's Cabin Air Quality Research Workshop in Cologne, as well as scientists, airframers, engine manufacturers, airline associations, research institutes, aeromedical associations, occupational health agencies and regulatory authorities.
Related Articles: