SkyTeam member Korean Air's plan to acquire hometown competitor Asiana Airlines has received the green light from the Australian Competition and Consumer Commission (ACCC).
Korean Air first announced its intention to buy Asiana, a member of the Star Alliance, in November 2020, explaining that "the main reason behind Korean Air's decision to acquire Asiana Airlines at this time is to stabilize the Korean aviation industry, which is suffering from the COVID-19 pandemic."
The deal includes Asiana's low-cost carrier (LCC) brands Air Seoul and Air Busan, and will strengthen the position of SkyTeam in the region. From both a fleet and passenger experience standpoint, the product is rather mixed, as detailed by Runway Girl Network in a prior report.
In a statement issued today, Korean Air says the ACCC "has announced its decision to clear Korean Air's acquisition of Asiana Airlines after conducting market consultation on the Korean Air-Asiana Airlines merger with interested parties."
Regarding whether the merger creates an anticompetitive environment on some routes, Korean Air adds that the Australian competition watchdog "has expressed that while Korean Air and Asiana are currently the only providers of direct flights between Sydney and Seoul, Qantas and Jetstar will shortly commence services on this route, allowing for effective competition."
ACCC Chair Gina Cass-Gottlieb further notes that the Qantas Group's decision to soon offer flights on the Sydney to Seoul route "with both its full-service and low-cost carriers means that there is likely to be effective competition."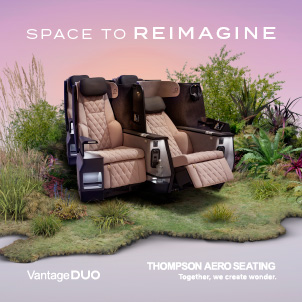 Since the airline submitted business combination reports to the nine countries that require reporting, on 14 January 2021, Korean Air has received approval from Korea, Turkey, Taiwan and Vietnam. The Thailand Competition Commission announced that submission of a business combination report was not necessary, it says.
From countries where reporting is arbitrary, the carrier has also received clearance from Singapore and Malaysia. The Philippines, meanwhile, has confirmed that the business combination report was not necessary.
Korean Air expects the Australian competition authority's clearance to facilitate and expedite the remaining approval processes.
"In order to finalize the acquisition process, Korean Air will continue to proactively communicate and cooperate with the remaining regulatory bodies where reporting is required, including the United States, the European Union, China and Japan, as well as the United Kingdom, where reporting is arbitrary," says the airline.
Related Articles:
Featured image credited to Jason Rabinowitz