A trip to visit family found me flying from Vancouver to Seoul recently. Neither Air Canada nor Korean Air offered daily flights on this city pair at the time of my booking — both were still on a pandemic reduced four-weekly schedule. So, my choice was heavily influenced by passenger experience factors. I chose Korean Air because it offers significantly more room per economy class passenger.
Korean Air's Boeing 787-9s are fitted with 24 lie-flat seats in a 2-2-2 configuration followed by an economy class cabin featuring 245 seats in the 787's standard 9-abreast layout. Air Canada's 787-9s, on the other hand, are configured with 30 business class seats in a 1-2-1 configuration, followed by 21 premium economy seats, and 247 economy class seats. Korean Air thus consistently offers 33-34 inches of pitch in economy versus Air Canada's pitch, which is listed at 31 inches on its website.
An extra few inches really makes a difference to me on a flight that's longer than 10 hours.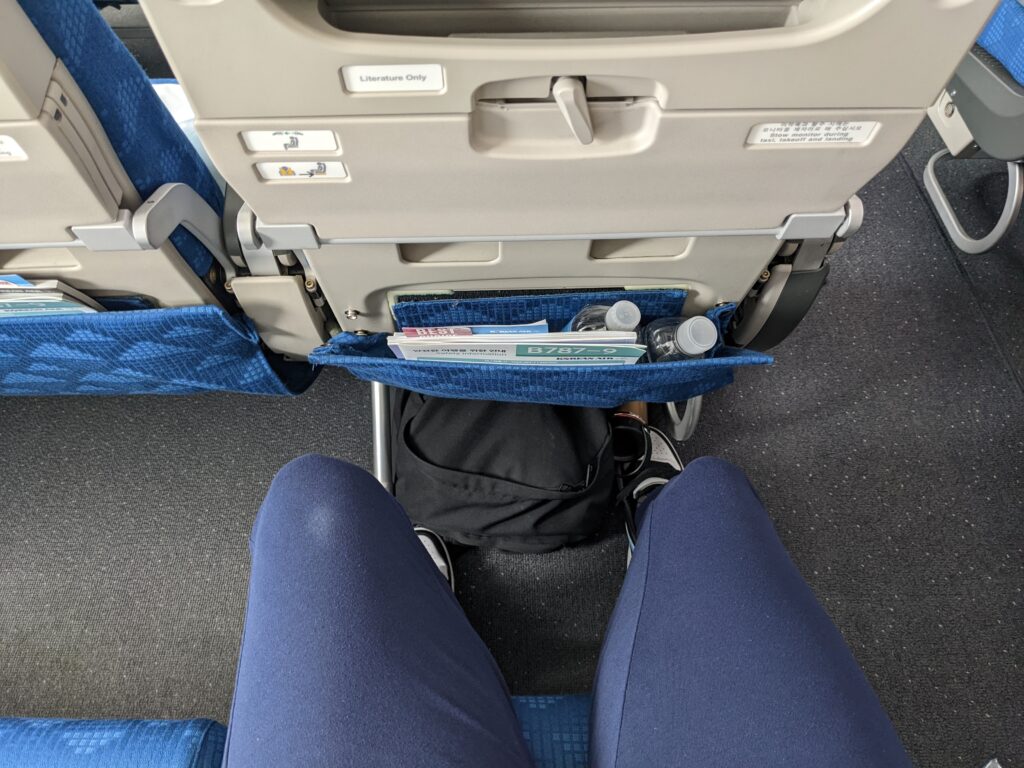 I boarded my Sunday lunchtime flight from Vancouver's airy and well-designed international terminal. The process was fast, and before long I was situated in my aisle seat in the last row of the forward economy class section. But this seat selection would later prove to be a bit problematic. 
Aside from its stellar legroom, Korean Air is known for good service and tasty Korean food. I was pleasantly surprised to find that economy class passengers receive an amenity kit with a toothbrush, toothpaste, slippers, a blanket, and headphones.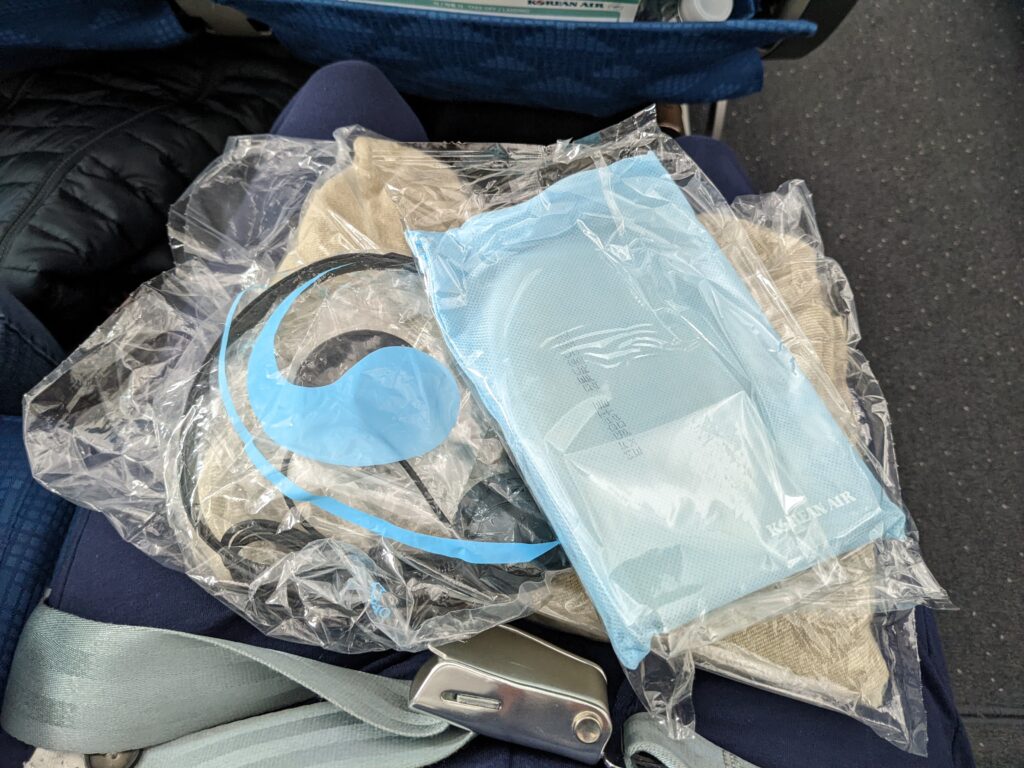 About an hour into the flight, service began, with drinks and meals distributed at the same time. Unfortunately, by the time the food cart arrived at my seat, my favoured meal choice, Korean bibimbap, had run out. This left me with beef and mashed potatoes which, while tasty with Korean sesame seasoning, was not quite what I wanted.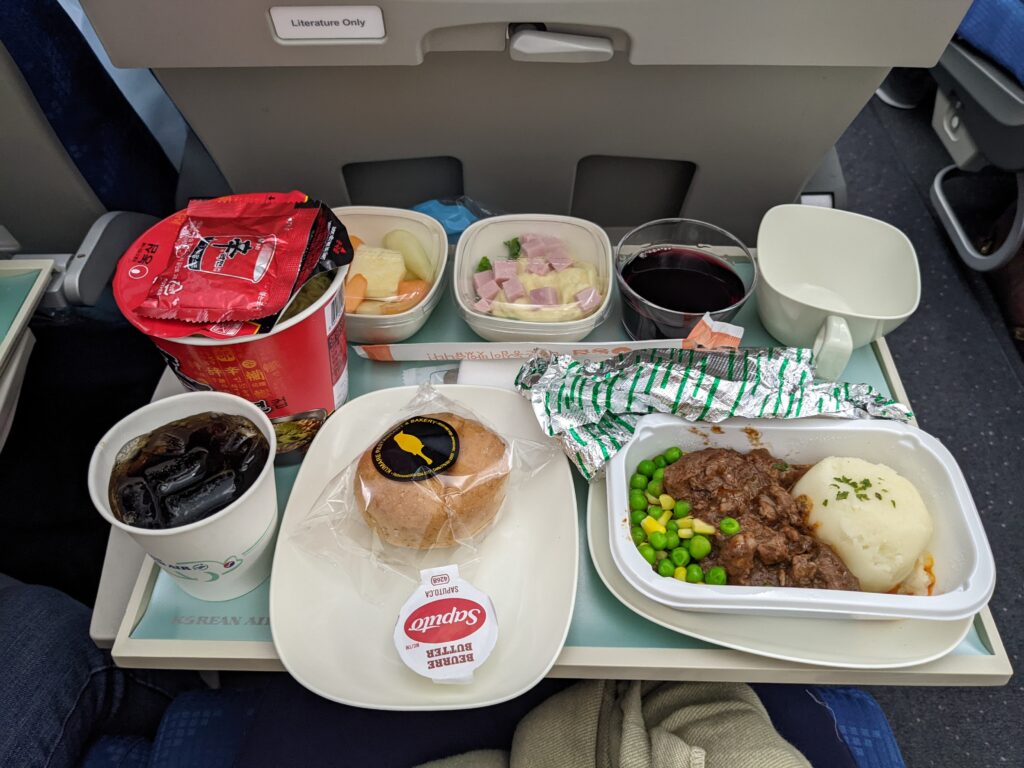 The tray table on Korean Air's 787 can be opened halfway or all the way depending on whether one wants a drink shelf or a full dining space. 
Alas, the seat ahead of mine, had a broken recline mechanism which meant it leant back more than it should. This left me unable to open the full tray except when the person in front sat upright during meals and meant that I could not watch a movie on my iPad. Furthermore, the awkward angle made it impossible to view the seatback IFE screen as it was tilted downwards. The flight was completely full leaving the flight attendants with no opportunity to assist me with a seat change.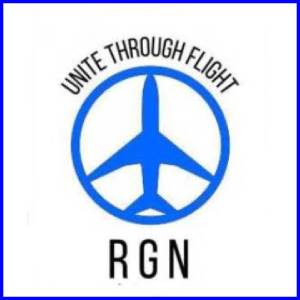 The inflight entertainment on Korean Air is a weak part of the cabin experience. As has been highlighted by other RGN contributors in the past, the movie selection simply does not rival the likes of Delta or Emirates. For an airline that offers multiple long-haul routes to the US and Canada, this is something that is ripe for improvement. 
A lack of available Wi-Fi further accentuated the slight entertainment selection.
One rather cool feature of the experience, though, was the inflight safety video, performed by seven famous K-pop stars to a song titled "Let's go everywhere" – a smart idea given the ever-increasing global popularity of this genre of music. The IFE system's UX was also decent, with a clear screen and smooth user interface.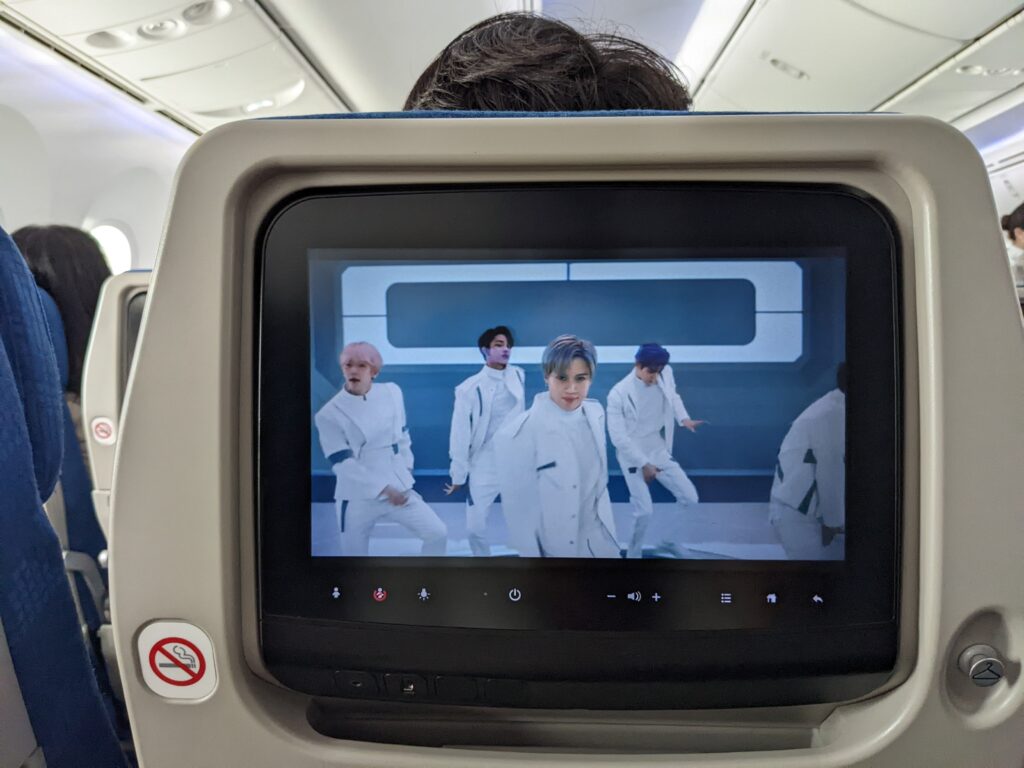 A nice perk aboard Korean Air is the availability of a cup of ramen noodles on request at any time. The attendants gleefully and quickly brought me a cup filled with hot water and were particularly careful not to spill any hot water on us. A second snack service was presented mid-flight with brownies, chips and bananas. Finally, about two hours before landing, a second full hot meal was served, this time featuring a Japanese style chicken-on-rice or a Korean style beef-on-rice. Clearly, if beef is your protein of choice, this airline will not disappoint! A second drink service accompanied this meal.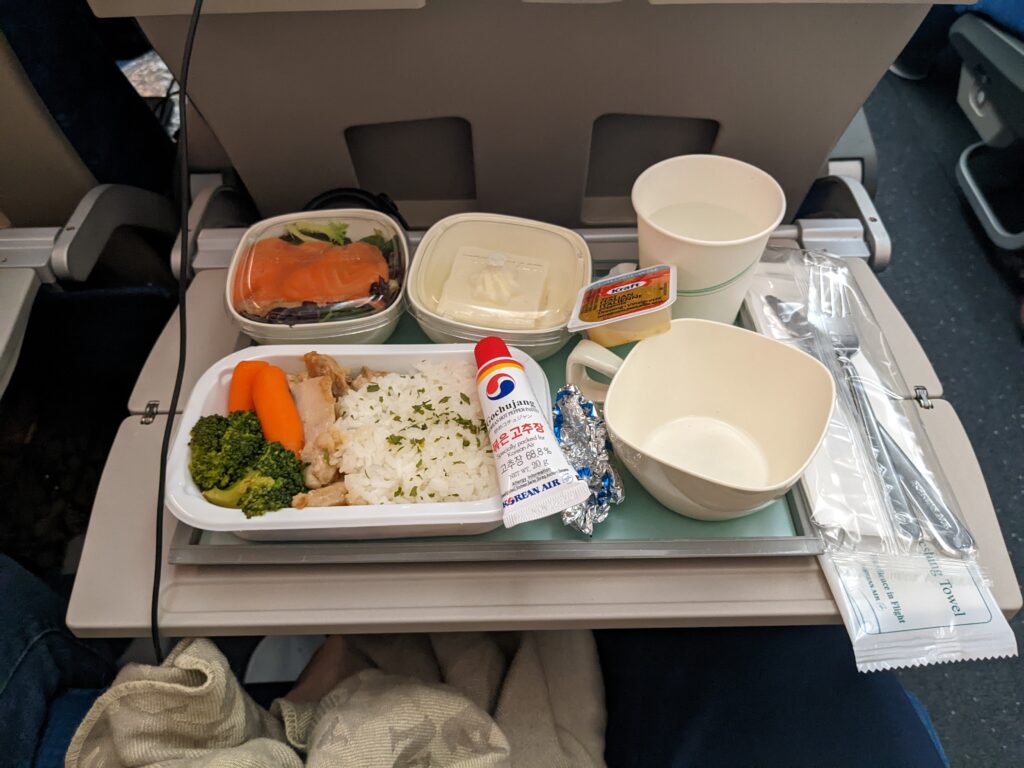 A smooth descent and landing wrapped up the 10-hour and 47-minute journey across the Pacific. While the service, space, plentiful food and amenity kit were all bonuses, having a defective seat on an aircraft that's just three years old is unacceptable. Without this snafu and the inability to get my first meal choice, I reckon that the decision to pay the USD $200 premium for Korean Air's 787-9 was the way to go.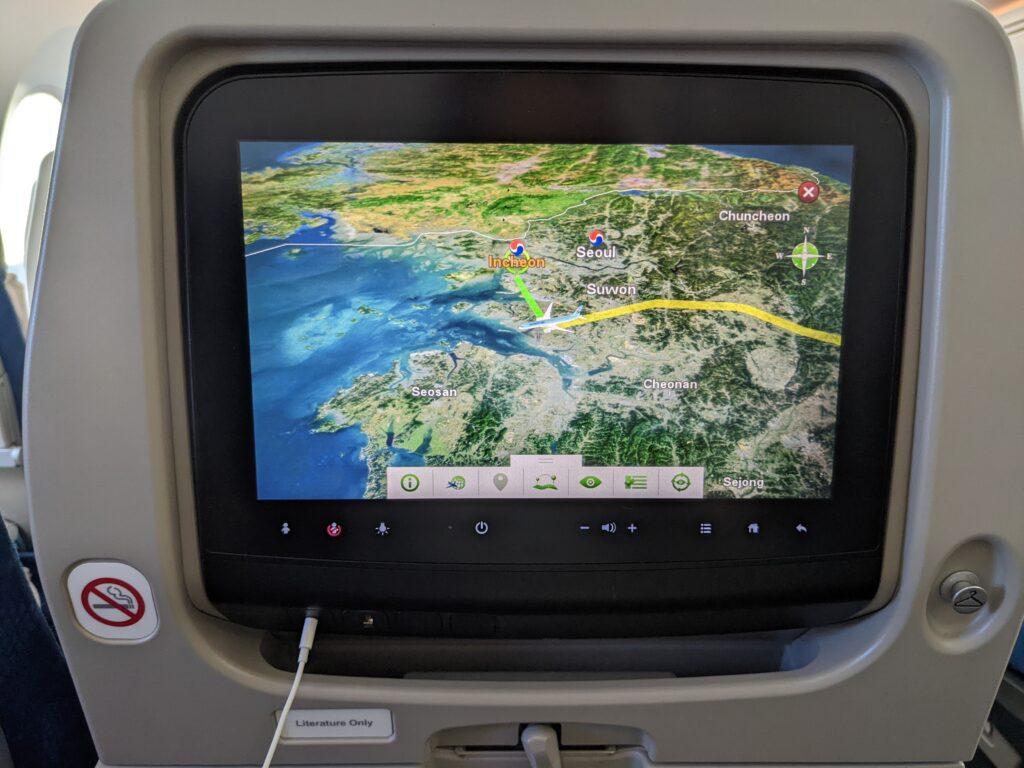 Related Articles:
Featured image credited to the author, Karun Mukhi