I hate running to catch flights, but sometimes that's just how it goes. And so it was, after a late arrival into Seoul that I found myself sprinting to try to make a tight connection on Korean Air to Kuala Lumpur.
I must have done something to please the travel gods, as the transit security area was completely empty of passengers. While I very much wanted to stop at the lounge for a quick drink of water, I headed straight to the plane. Boarding was already well underway upon reaching the gate. I boarded via the SkyPriority lane, which was empty at the time, and made my way back to seat 38A, located a few rows ahead of the L3 doors.
My roller bag fit easily into the overhead, while my backpack barely squeezed under the seat. Flight crews passed out plastic headphones with those soft ear covers. Talk about a blast from the past; they looked like something from the late 1990s or early 2000s. I didn't use them.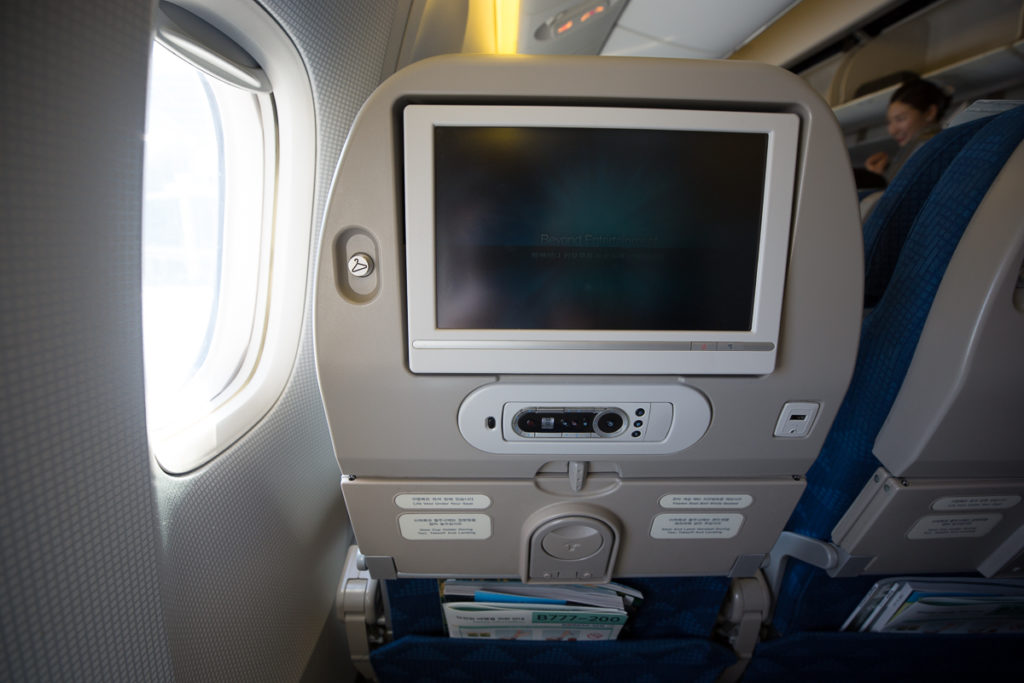 The enormous engines on the Boeing 777-200 lifted us out of Seoul and onward to Kuala Lumpur for a six-hour adventure over the Pacific.
A meal service began 30 minutes into the flight. Menus were not handed out in advance, and the crew simply described the choices as chicken, beef, or fish at each row.
I opted for the chicken, which came bathed in a brown sauce along with rice and green beans. It wasn't that bad, really. But I'm not sure I'd call it good either.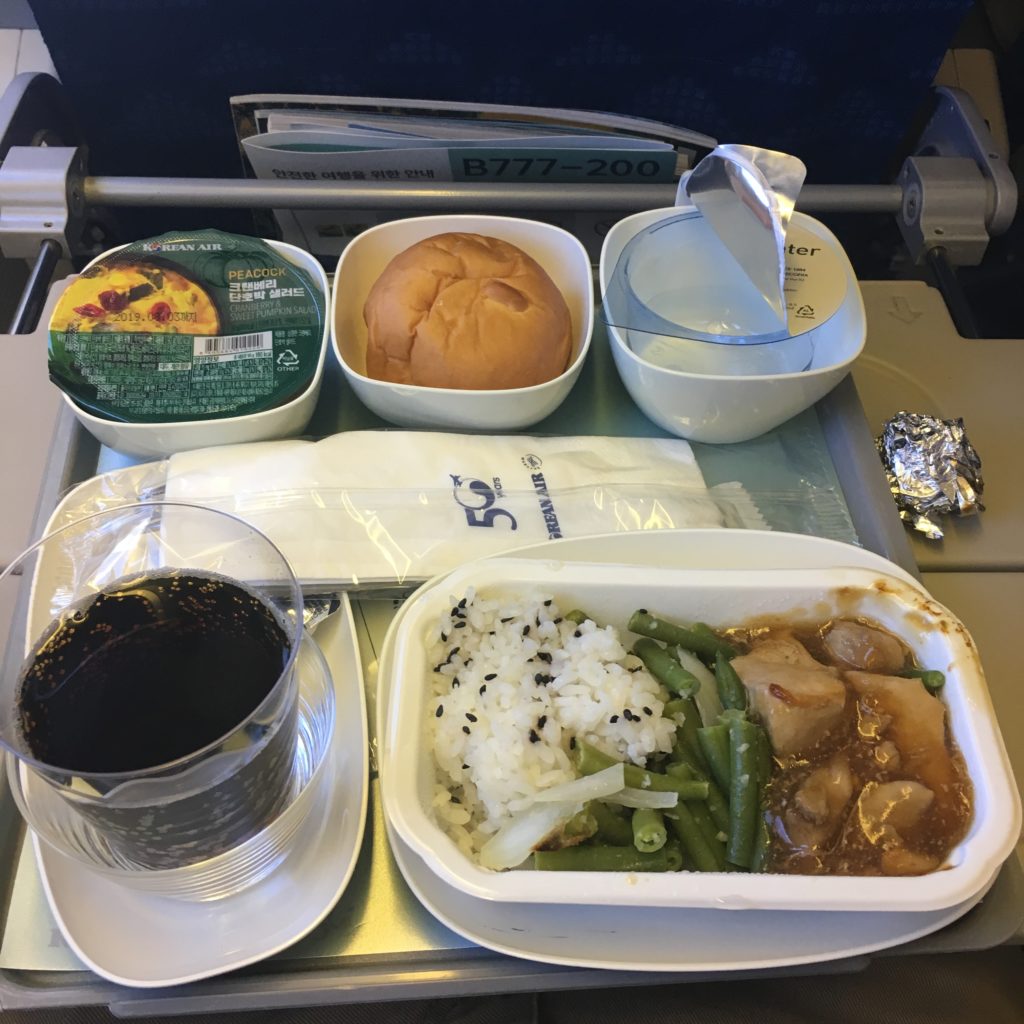 A pumpkin desert of indeterminate consistency was left on the plate after one taste: it was not my speed. A later gift of cheesecake ice cream, however, was fine.
On the plus side, the half can of Coke was great, and a little plastic cup of water was certainly appreciated. Best of all, the crew mercifully avoided trapping us behind a lunch tray and cleared the meal less than 15 minutes after it was served. Now that's efficient. The crew later offered more water and tea through the flight.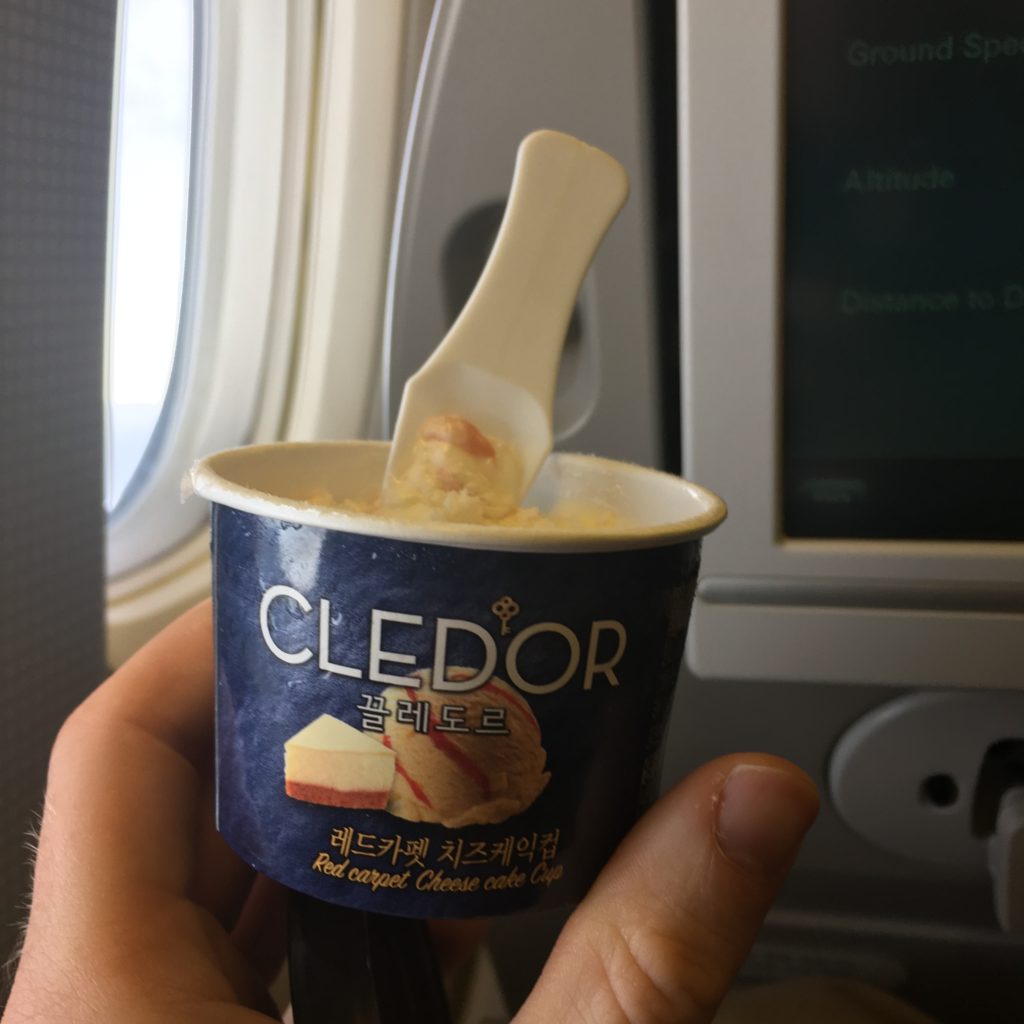 As the sun began to set somewhere over Okinawa, my eyes began to grow heavy. The economy seat architecture aboard this Korean Air 777 is fairly basic, with few bells and whistles.
Your butt slides forward to maintain the generous 33-34″ pitch at the expense of your knees (bad). But the headrest has wings (good). It was kind of a wash to me, but I slept poorly for an hour or two anyways. The international style power port was a pleasant surprise, though it didn't work. Womp womp.
My nap was underwhelming, and I awoke with a blazing jet lag headache and a throbbing desire to not be in a metal tube anymore. In an effort to pass the time, I ventured into the inflight entertainment.
Korean Air has no WiFi, and so I was left to the seatback IFE choices. The Thales system runs smoothly on a small screen that again looks like it's from another time.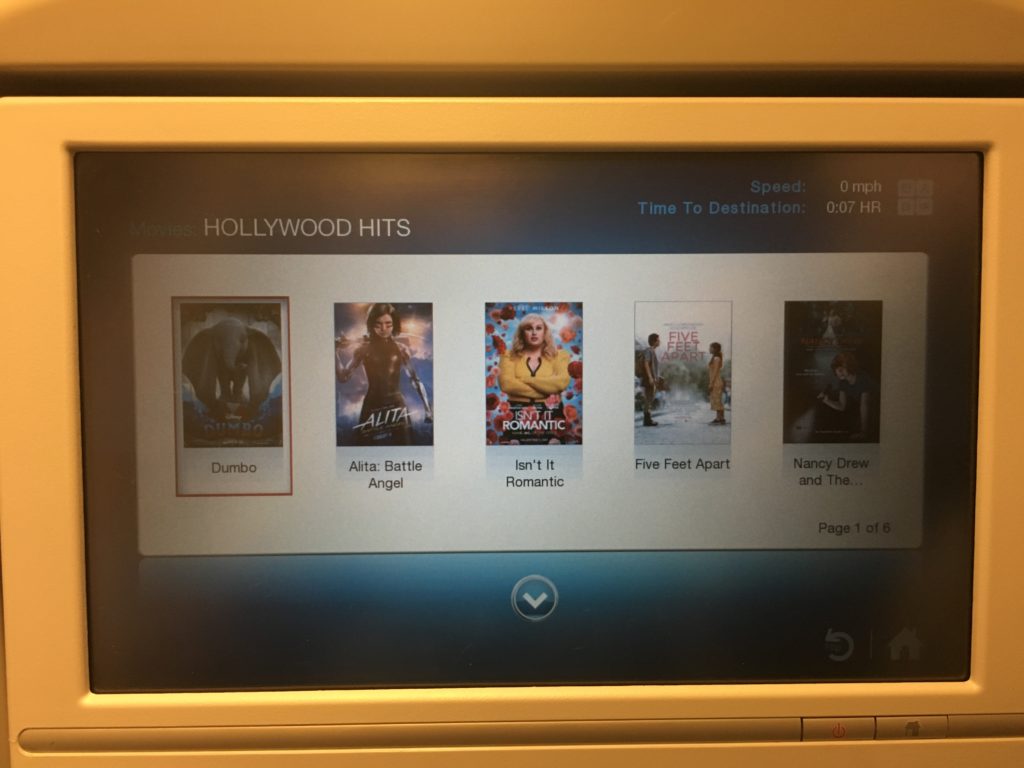 As my colleague Jason recently noted in his Korean Air 787 business class review, the carrier's content selection is very underwhelming indeed.
I've flown on regional jets on flights under 90 minutes with orders of magnitude more to offer, and yet this globe-trotting Boeing 777 was outfitted with barely a few dozen options.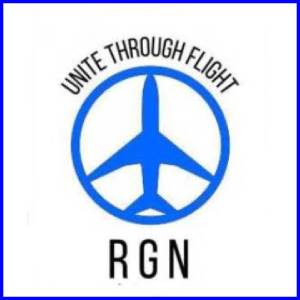 I shudder at the thought of being a frequent flier on Korean Air's mid- or long-haul routes, and having to rely on its content licensing choices for that month.
During this particular flight, I watched a few episodes of How I Met Your Mother to pass the time. It didn't really work, but beggars can't be choosers. The flight landed on time, at 10pm local, and my bags arrived quickly.
I'm not a Korean Air newbie; I've flown short-haul on the carrier before and found it to be quite nice. But when a half can of Coke turns out to be the high point of a six-hour flight, it's fair to say the carrier's widebody PaxEx in economy leaves something to be desired.
It was rather meh.
Korean Air's cabin crew members were pleasant and efficient, which was also a high point of the experience. But everything else was unremarkable at best.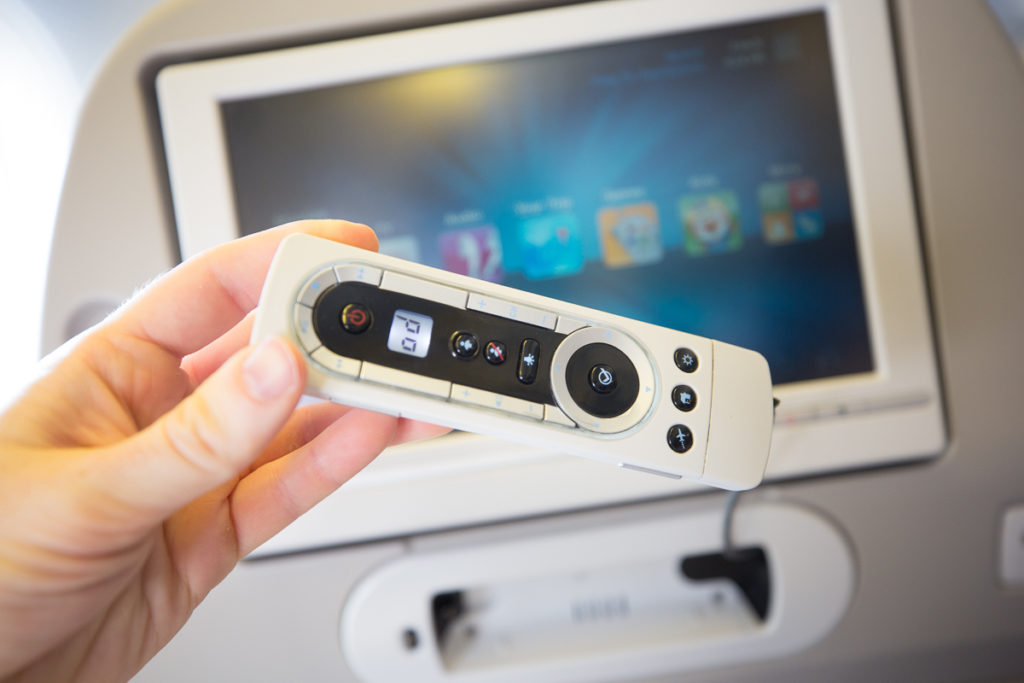 All images are credited to the author, Jeremy Dwyer-Lindgren
Related Articles: