Thompson Aero Seating, part of AVIC Cabin Systems, yesterday hosted a visit from the Minister of State for Northern Ireland, Conor Burns MP; Diane Dodds, MLA Northern Ireland; and Leslie Orr, Director of ADS Northern Ireland.
Thompson Aero Seating secured a number of significant new contracts in 2021, which will generate revenue in excess of £100 million. Diane Dodds had previously visited Thompson earlier this year and was keen to introduce Minister Burns to the directors and staff since he became Minister of State for Northern Ireland in September 2021.
Neil Taggart, Vice President and General Manager at Thompson welcomed Diane Dodds, Minister Burns, and Dr Orr, who heads the ADS NI group, which represents and supports over 100 NI businesses in the aerospace, defence, security and space industries globally.
Neil Taggart said: "Thompson Aero Seating has taken a bold stance through the pandemic and our reputation for innovative aircraft seating with the very highest of design and build quality has helped to secure our future in the market. We were delighted to welcome the delegation of VIPs and were very proud to show them what we have achieved globally from this small part of Northern Ireland."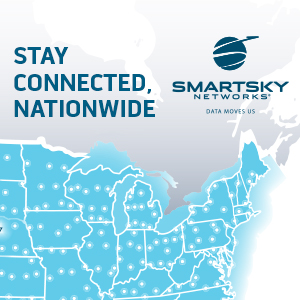 About AVIC Cabin Systems
Established in 2018, AVIC Cabin Systems (ACS) is a global alliance of specialist cabin interiors companies. ACS offers a complete range of aircraft cabin solutions from a single source, integrating the strengths of AIM Altitude, FACC, Jiatai, Fesher and Thompson Aero Seating. From entrance areas and galleys, to seats, monuments and social spaces, ACS designs, engineers, manufactures and certifies every aspect of the aircraft interior, both original equipment and retrofit, for the world's major airlines on Airbus, Boeing and other OEMs.
ACS designs and delivers exceptional products and services of the highest quality to fulfil the needs and aspirations of its customers, with a vision to create a connected world through an exceptional flying experience.
Featured image credited to Thompson Aero Seating