When asked about the hurdles that airlines and lessors have had during their aircraft modification, the topic of post-installation has often arisen over the last years. To ensure a more reliable post-installation of the modification, specific rules have been implemented with the IAMA rulebook – a guide that IAMA members have to commit to setting standards for a high-quality modification from an early stage on within the lifecycle of a Supplemental Type Certificate, STC, project.
The support airlines and lessors require once the contracted modification is approved and flying can have a broad scope, from issues regarding after-sales.
"There is no one I can reach from the design organization that can help me with my issue" to the right to use "I want to transfer my aircraft, but the right to use STC data is commercially limited to only the current aircraft owner" and not to forget the possible orphan STCs that the operator might face "the design organization that installed my SatCom system is no longer in business, what to do if I have an issue with my modification?"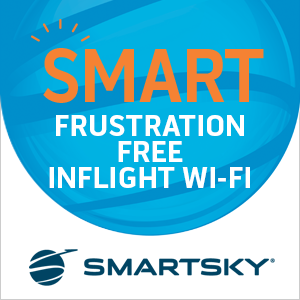 IAMA has worked out the above topics and some additional ones through the different working groups and implemented rules member design organizations commit to when requiring an IAMA endorsed STC. The first IAMA members are passing the Audit where evidence is given by the IAMA member that it has performed relevant processes and provided associated deliverables in accordance with the rulebook. 
In the upcoming IAMA Virtual Think Tank on March 16th at 3 PM CET, the experts of IAMA will outline how IAMA is supporting Airlines and lessors once their contracted modification is approved and flying. The session will be followed by a Q&A time where Airlines, Lessors, and the IAMA Member Design Organizations share experiences and discuss the outlined pathways. Industry feedback is highly appreciated to make your independent modification experience as seamless as possible. 
The event is free for Airline and Lessor. Click here to register: https://us02web.zoom.us/meeting/register/tZUpdeCvrzouHtaCvb5hhIKzK4gAoP-tR09a
About IAMA 
We at IAMA, the Independent Aircraft Modifier Alliance, are advocates and supporters of member companies in the aircraft retrofit modification market. We are educators, identifying and highlighting value of Supplemental Type Certificates (STCs) within the aircraft lifecycle. We collaborate to develop standards that streamline communications and documentation within approved STC modification projects. To ensure that effective modernizations meet aircraft operator and owner requirements, we endorse STC-approved solutions. Founded by retrofit market leaders, we believe an independent, transparent market is a strong market that will benefit everyone. 
Featured image credited to IAMA