The Government of Canada on 28 February will relax some of the various travel restrictions it implemented in the last two years to stem the tide of COVID-19 transmission.
While flyers are obviously focused on how these new federal rules will make their trips less challenging, the news is also being welcomed by Canada's regional airports, many of which were prevented from accepting overseas passenger flights for a large portion of the pandemic.
Let's take a look at where we're at today, what is changing, and why the government's new protocols are still creating some confusion for travellers.
Will Canadians still be discouraged from non-essential travel?
In a word, no, though Canadian citizens and residents are being urged to understand the continued risks associated with international travel given the high rate of infection from the Omicron variant of COVID-19.
On 28 February, the government will adjust its 'travel health notice' from Level 3 to Level 2, meaning it will no longer recommend that Canadians avoid travel for non-essential purposes.
Must you be vaccinated to travel to and from Canada?
It is a well-known fact that Canada has some of the strictest COVID-19 travel policies in the world. For instance, it does not allow unvaccinated persons to travel via plane or train domestically, or to fly out of the country, except in specific limited circumstances.
For example, foreign nationals who don't qualify as fully vaccinated and who don't permanently reside in Canada will be allowed to depart Canada up until 28 February.
"They must also show proof of a valid COVID-19 molecular test result at the time of boarding. After that time, foreign nationals will need to be fully vaccinated in order to board a flight or train to depart Canada," states the Canadian government.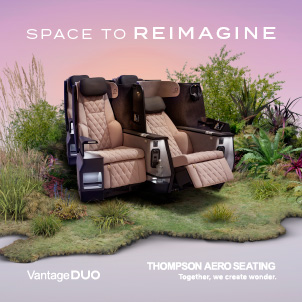 Unvaccinated foreign nationals will not be permitted to enter Canada unless they meet one of the few exemptions, says the Public Health Agency of Canada. These exemptions might be granted, for instance, to temporary foreign workers, accredited diplomats or their immediate family members, or for some compassionate reasons.
Unvaccinated travellers with exemptions will, however, continue to be required to PCR test on arrival, on Day 8 and quarantine for 14 days, explains Public Health.
Please note that vaccination exemptions are only given for extraordinary circumstances and do not guarantee entry into Canada.
Even if a traveller technically qualifies for an exemption, they can still be denied entry by a government official at the port of entry. The seemingly arbitrary nature of this particular measure creates uncertainty for travellers who have a legitimate vaccine exemption.
Do the mandatory vaccination requirements apply to all flights?
According to Transport Canada, the mandatory vaccination requirements apply to "flights departing from most airports in Canada and on all commercial flights (scheduled and charter). The list of airports at which the vaccination requirements apply can be found in Schedule 1 of Transport Canada's Interim Order Respecting Certain Requirements for Civil Aviation Due to COVID-19."
This is a point of confusion for some travellers. Is Transport Canada suggesting that Canadian travellers who qualify for a vaccine exemption must fly from an airport not listed in the Interim Order and can do so via private aviation (i.e. not by commercial flight)? From this vantage point, that appears to be the case. But we will update readers if we receive clarity.
There is some joyous news for many of Canada's smaller regional airports. In a reversal from the government's prior policy, regional airports which haven't already been cleared to accept international arrivals can start doing so on 28 February.
"Transport Canada's Notice to Airmen (NOTAM) that restricts where international passenger flights can arrive in Canada will expire," confirms Public Health.
Testing before arrival into Canada
At present, fully vaccinated travellers arriving into Canada are required to obtain a PCR test for COVID-19 no more than 72 hours prior to departure. From 28 February, fully vaccinated travellers can avail of considerably less expensive rapid antigen tests, and show a negative result within 24 hours of departure.
The government does warn that "taking a rapid antigen test at home is not sufficient to meet the pre-entry requirement – it must be authorized by the country in which it was purchased and must be administered by a laboratory, healthcare entity or telehealth service."
Conveniently, Air Canada is now offering a two-pack, portable rapid antigen test kit for members of its Aeroplan loyalty program for C$39. The testing program is managed by Switch Health.
Unvaccinated Canadians who meet Canada's limited exemptions for such a distinction must continue to use a PCR test up to 72 hours before departure. These individuals are also required to test on arrival, on Day 8, and quarantine for 14 days.
Testing and quarantine on arrival into Canada
Since 30 November 2021, all individuals entering Canada from anywhere other than the United States have been subjected to a COVID-19 PCR test on arrival. Under the new rules, fully vaccinated passengers arriving in Canada can still be randomly tested, but the test is no longer considered a standard practice for all arrivals.
At present, children under the age of 12 years and four months who have just returned to Canada are not permitted to go to school or attend events for 14 days if they are unvaccinated; they are, however, allowed to attend certain public places such as grocery stores or a doctor's office with their vaccinated parents. From 28 February, unvaccinated children under the age of 12 years and four months who test negative for COVID-19 on arrival will not have to quarantine, nor will they be denied entry at school or events.
With many of Canada's provinces opening up and removing vaccine passport mandates, it will be interesting to see if the federal government retains its restrictions in this regard.
Related Articles:
Featured image credited to Harry Alkema