Traveling in economy class, with tight seat pitch and limited legroom, can be grueling for some passengers, especially on longer flights. A new Deployable Seat Bottom designed by Satterfield Aerospace aims to address this constraint.
The patent-pending, self-contained standalone device attaches to new or existing passenger seats, allowing the passenger to change the angle of the seat bottom to allow full extension of the legs without having to leave the seat.
"Increased comfort and blood circulation in the lower extremities is achieved. It can be used temporarily or for extended periods as needed," according to an informational packet provided by California-based Satterfield Aerospace, which gave permission to Runway Girl Network to share the following explainer video:
RGN spoke with company president John Satterfield to learn more about the new design and when it might be ready for takeoff.
"Sometimes I find myself just raising myself out of the seat or getting up and walking around," Satterfield said of his experience flying. Of course, with recent COVID-19 related restrictions of movement in-flight, getting up and walking around may be a less frequent solution.
"Looking at the profile of a typical economy class seating environment, it didn't seem like there was a whole lot needed to allow a passenger to fully extend their legs, even if for a short amount of time. That would eliminate some of the things that we see, where people are putting their legs in the aisles to try and extend their legs," he explained.
Indeed, one of the advantages of the Deployable Seat Bottom is that passengers seated in the middle seat or window seat can enjoy similar relief from cramped leg conditions. 
Satterfield Aerospace has developed designs that can be deployed manually or automatically via push-button. Either option activates the lift and tilt functions to simultaneously push the seat pan up and aft, providing additional space for egress as well as additional legroom, according to the firm.
The manually deployed seat bottom, which is intuitive for passengers, also happens to be slightly lighter because of the simplified mechanism. That might make it a more attractive option for airlines.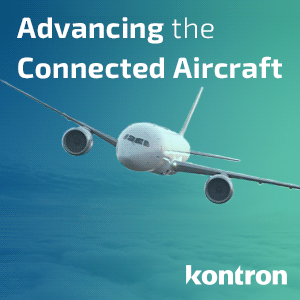 Satterfield Aerospace sees this retrofittable seat bottom as a seat enhancement, similar to adding articulating headrests to a seat. But because it is a seat bottom — i.e. a key component of the seat — it may require additional airline support to gain final approval and cooperation from seat manufacturers in the certification process. 
A longtime supplier of tray tables and video arms for aircraft seats, Satterfield Aerospace has already completed a functioning prototype of the Deployable Seat Bottom and is ready to launch the manufacturing process, pending airline backing and supplemental type certification (STC).
"For us, the goal is getting the STC certification process," John Satterfield explained. "That's something that we're working on right now. It will take our launch customer to facilitate the STC because the testing will depend on the type of seat. That's where we see the biggest challenge — getting the certification. Once that's done, everything else can fall in place."
The company's existing relationships with seat manufacturers would make it easier to liaise in the final testing, including head impact criterion (HIC) and applicable 16g sled tests required by safety regulators. John Satterfield said the Deployable Seat Bottom can be designed to fit any brand of economy class seat.
"Once this is off, it's probably 15-to-20-week lead-time, start to finish, depending on the airline's input," he told RGN. "Of course, that is predicated on the assistance of whatever regulatory entity we'll use — the FAA or another — and the seat vendor. But from our standpoint, we're manufacturing-ready." 
While the company doesn't yet have a launch customer for the design, Satterfield said they are in dialogue with a few airlines. "We have interest from an airline in the Middle East, and a couple of domestic airlines have expressed interest too. I think everyone wants to see how everything will go because it changes the way seats are built."
But once Satterfield Aerospace secures a launch customer and begins STC work, he reckons that other airlines may follow suit.
Related Articles:
Featured image credited to Satterfield Aerospace