Many regional airports in Canada and their occupants are still grappling with the government's mid-March 2020 decision to dramatically reduce the number of airports that can accept overseas passenger flights. With most of Canada now in some form of lockdown for at least the next month, it is unclear when the recovery process can begin for facilities still facing this constraint.
How it started
One week after the World Health Organization (WHO) declared COVID-19 a global pandemic, Canada in a bid to curb the spread issued a Notice to Airmen (NOTAM) requiring that overseas passenger flights be funneled to four Canadian airports: Calgary International, Toronto Pearson, Montréal-Pierre Elliott Trudeau International, and Vancouver International.
The agency initially made an exemption for overseas flights arriving from the US, Mexico, Central America and South America, as well as Saint Pierre and Miquelon, south of the Canadian island of Newfoundland, but later included these in the edict as well.
In the ensuing months, however, it gradually expanded the scope of the NOTAM to allow more Canadian airports to accept international flights.
How it's going
As of today, 18 Canadian airports can accept international arrivals (nine of which were just approved on 30 November 2021).
In addition to the aforementioned four, international arrivals are permitted at Halifax Stanfield, Québec City, Ottawa Macdonald–Cartier, Winnipeg, Edmonton International, Abbotsford, Billy Bishop Toronto City, John C. Munro Hamilton, Kelowna International, Kitchener-Waterloo, Regina International, Saskatoon John G. Diefenbaker, St. John's International and Victoria International Airport.
All other regional airports remain closed to international arrivals, whether they be scheduled passenger flights, business or private passenger flights, or passenger charters. General aviation and MEDEVAC services are exempt.
The impact
Lake Simcoe Regional Airport (LSRA) in Oro Medonte, Ontario is just one facility affected by the NOTAM. Nearly four years ago, LSRA approved an infrastructure-improvement and runway expansion plan with the goal of boosting regional economic development and creating jobs, as well as growing commercial, passenger and commuter air traffic. In November 2019, LSRA announced a new charter service to New York City, but this service has been put on hold.
Ontario's Windsor International Airport, a much larger airport than LSRA, also remains closed to international arrivals even though several Canadian operators serve Windsor, including budget operator Sunwing, which had hoped to return to the facility with weekly flights to Cuban destinations from December 2021 until mid-April 2022. Windsor Mayor Drew Dilkens is worried that carriers like Sunwing may shift their jets to other airports that are on the approved list and possibly never return, reports the Windsor Star.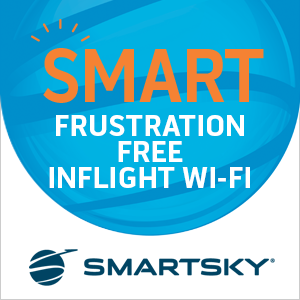 On the other side of Canada, the inability to accept international passenger flights at certain British Columbia regional airports is impacting Seattle-area seaplane operator Kenmore Air. "Normally we'd be looking at running 35 to 45 flights a day in and out of Canada. Now there are no flights. That's been a pretty big adjustment," Kenmore Air president Todd Banks recently told the Seattle Times, which described the curtailing of services as an existential threat to the company.
Kenmore Air's web site states: "In response to the COVID-19 pandemic, services have been temporarily suspended at many small airports. Kenmore Air's scheduled flights between Seattle and Victoria, BC and Vancouver [Harbour Flight Center], BC are temporarily suspended until the border fully re-opens. Private charter flights on floats or wheels can clear customs in Vancouver, Richmond seaplane dock, or the International Airport. The customs clearing entry point in Victoria continues to remain closed at the present time.
"We are prepared to return to our scheduled routes once we receive an indication that the borders will open for standard travel and tourism."
Just when that might happen is anybody's guess. Transport Canada late last year assured that it would consider adding additional airports to its approved list "as conditions dictate, based on demand, operational capacity, the epidemiological situation in Canada, and recommendations from the Public Health Agency of Canada". But since 15 December 2021, the Public Health Agency of Canada has been advising travellers, regardless of their vaccination status, to avoid non-essential travel internationally.
Moreover, the rapid spread of the Omicron variant of COVID-19 remains a challenge, and is already prompting Canadian operators to trim their schedules. WestJet, for instance, states: "We have made the difficult decision to consolidate approximately 15 percent of scheduled flights through to Jan. 31, 2022, due to the accelerating impact of Omicron."
Related Articles:
All images credited to Becca Alkema