Shandong Airlines is pursuing an incremental approach to the digitalization of its Boeing 737 fleet under a new pilot program that will see the carrier test various solutions in a new lab and ultimately modify aircraft.
The Chinese operator has inked a cooperation agreement with Beijing-based inflight entertainment and connectivity specialist FTS to jointly build the so-called Digital Aircraft Innovation Lab with the goal of incubating digital aircraft innovations, training talent, and exploring new operational models, according to FTS.
Also under the agreement, which was signed on 18 November, Shandong Airlines and FTS intend to gradually modify aircraft with solutions that will facilitate the digitalization of the carrier's 737 fleet. FTS is, however, cautious about how it describes this pilot project, saying in a statement to expect "multiple stages of aircraft modification, airworthiness certification, applications verification and final flight testing".
While an initial Shandong 737 is expected to be modified and enter into service in the middle of 2022, a FTS spokesman declined to comment on whether the carrier explicitly plans to fit its 737 twinjets with FTS's satellite-based inflight connectivity system, which is branded as XstreamSAT.
"[W]e call it a 'pilot' project because it is not a simple retrofit project that uses existing products from the past, but contains many innovative ideas and plans in it, so we and Shandong Airlines set up a joint lab," explained an FTS spokesman to RGN. He noted that the lab will feature FTS's hardware and software "as well as other capabilities".
"We plan to comprehensively upgrade the level of digitalization for the Boeing fleet of Shandong Airlines in the next period of time, step by step, this is just the beginning, so we call it a pilot. We must look at aviation digitalization from a developing perspective," he added.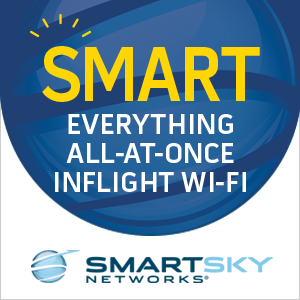 Inflight connectivity is certainly seen as a central theme to aircraft digitalization, with FTS saying in its statement about the Shandong agreement that: "More and more airlines are now embracing the concept of digital aircraft. This refers to enabling high-speed air to ground broadband connectivity in both the flight deck and passenger cabin, providing seamless data transmission services and collaboration between the digital aircraft and ground operations networks.
"Airlines can harness real-time data to produce insights that can enhance flight safety and efficiency, reduce operational disruptions, improve passenger experiences, and make real-time decisions regarding fleet health."
The joint Shandong Airlines/FTS Digital Aircraft Innovation Lab will also ultimately serve as a resource integrator for various ecosystem players including local technology startups, system integrators and even global partners to co-create solutions for digital aviation, from idea generation to testing to commercialization, said FTS. Notably, their lab work will leverage China's own high throughput satellites (HTS) for high-speed data transmissions.
FTS separately counts Qingdao Airlines as a customer for XstreamSAT, which transmits via China Satcom's ChinaSat-16 Ka-band HTS satellite. XstreamSAT is one of several Ka- and Ku-band satcom IFC solutions available to Chinese operators from multiple stakeholders. 5G air-to-ground (ATG)-supported offerings are also being explored in China.
Related Articles:
Featured image credited to istock.com/Nick Whittle