"I was bitten by the aviation bug when I was small," says Vishal Hiremath, founder, chairman and CEO of JetClub Group, and founder and president of Jet It in the United States. Offering the unique HondaJet light business jet on a shared ownership basis, both businesses are thriving, with 14 aircraft in Canada and the US, and one in in Europe under the newly established international JetClub.
Hiremath and co-founder Glenn Gonzales have built a strong executive team to drive the company forward. Reading the team bios on JetClub Group's website, it's obvious that most of the 15-strong leadership are aviation lovers, and apparent that seven of them are women.
It's a near 50:50 split that's all the more gratifying because Hiremath says the company hires only on merit, never to satisfy quotas. "Our people love airplanes," he declares, before mentioning the group's chief commercial officer, Alessandra Testa. "An amazing aviation person, she's been in the industry a very long time and I first met her many years ago when she was working in aircraft cabin sales."
Testa's aviation career began in 2008 and later included four years at Rockwell Collins (now known as Collins Aerospace).
"When I started out, I was definitely in a minority," she recalls. "I'm really pleased to see that a shift is taking place, but I think there are still a few naysayers who think aviation is no place for women. They have clearly not heard of JetClub. Our female leaders are true visionaries, with a vested interest in the future of the business. It is not just a job for us, it is a true passion."
Like Hiremath, Testa's aviation passion emerged at a young age, but was matched by a desire to explore and experience other cultures. "As a child I dreamed of traveling the world and aviation has allowed me to do that. Business aviation has broadened my horizons; it's fast-paced, thrilling and continually evolving – it's exhilarating, as though life is happening right before my eyes."
Testa began working an internship when she graduated from university, moving into the aircraft cabin sales in Italy. "I immediately realized business aviation was the space where I wanted to grow as a professional," she says.
Today she is entirely immersed in that environment. Is it everything she'd imagined? "My work at JetClub represents how I imagined the job of my dreams, in the private aviation business, leading a team of talented, committed professionals."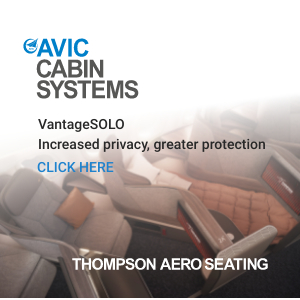 In JetClub, Testa has found her vocation, but is there more to it than visionary founders and business jets? "It has a people-first culture that truly cares about us as individuals, where every effort counts, and every voice is heard. JetClub is a company that recognizes the human factor. It allows me to be the best version of myself as a leader, while balancing my private life and being a present mother to my kids. I believe these are very important factors in making JetClub a happy, healthy place to work."
As a member of JetClub, clients enjoy the flexibility and convenience of owning a business jet, without the traditional administration concerns, and expense. A dedicated flight operations team takes care of pilot training, maintenance, logistics and international operations, and a concierge desk manages all travel details and trip support.
When Vishal Hiremath was looking to create his executive team, several women had the experience and passion he needed. He didn't seek to employ women specifically; they were simply the best qualified people for their roles. And because of that, he says that when employers claim they can't find suitably qualified women, they're just making excuses.
"You have to find the right people and have the mindset for increasing the diversity in aviation. Taking on those women has been among the best decisions I've ever made."
Related Articles:
Featured image credited to JetClub