As a company that offers business jet operators multiple options for satellite-supported broadband cabin connectivity, Collins Aerospace has strong insight into the unique attributes of the different tail-mount IFC solutions available for midsize private jets and super-mids.
Under its ARINCDirect suite of BizAv services and value-add applications, the Raytheon Technologies unit offers its own new LuxStream-branded Ku-band-based inflight connectivity service, in partnership with satellite operator SES; as well as Inmarsat's Ka-band Jet ConneX service; and Viasat's regional Ka and dual-band Ku/Ka kit.
So how does it sell these services to bizjet owners and operators without favoring its own solution, LuxStream?
"The most important thing is to understand what your customers are looking for," Collins strategic marketing leader for business aviation and digital solutions Lupita Wilson explained to Runway Girl Network at this year's NBAA-BACE show in Las Vegas.
"[They've] got Globals, Falcons, Gulfstream aircraft, so it's really understanding what their needs are. We really try to be unbiased, and try to find out what are you using the aircraft for. What is the mission for the aircraft? How many passengers are on the aircraft? How are you using the Internet?"
LuxStream is billed by Collins as being "the only service that offers speeds up to 15 Mbps globally and 25 Mbps in the United States". And Collins acts as provider for both the service and hardware (the terminal is made by Astronics), with a variety of pricing options.
Inmarsat JX, which offers speeds of up to 20 Mbps, is described as the "only connectivity option with Committed Information Rates (CIR)". Viasat's high-capacity Ka offering, meanwhile, "brings business aviation the first inflight Wi-Fi service network without speed limits" with innovative pricing options such as unlimited streaming, states Collins' online messaging. At present, Viasat Ka boasts coverage in North, Central, and northern South America, the Caribbean, North Atlantic and Europe.
Where a bizjet is based, and the routes it will ply, plays a big part in the IFC decision-making process for owners and operators. Some customers may opt for LuxStream or JX, for instance, if they ultimately plan to sell their aircraft "because on the resale of the aircraft there is a benefit in having something that is global" says Wilson, and both solutions can support near global connectivity.
"So being able to think through some of that also sometimes influences their decision on what they take," she says, stressing that Collins acts in a "consultative" role during the process.
A parallel can be drawn in commercial aviation, where aircraft lessors transition aircraft from airline lessee to lessee and have certain expectations about the state of their aircraft at the end of a lease. For instance, a lessor might not require that an IFC-fitted aircraft be fully returned to spec at the end of a lease if they can place that aircraft with another airline that wants connectivity – and providing the system also happens to operate in the desired coverage region. So a global IFC system might be favored.
And, just as some commercial airlines are looking to replace legacy IFC kit with nextgen systems, Collins is fielding IFC upgrade opportunities in business aviation, as the sector has shown remarkable resilience during the COVID-19 crisis. "[W]e've got customers that are using different solutions and want to upgrade because they need the coverage of LuxStream," notes Wilson.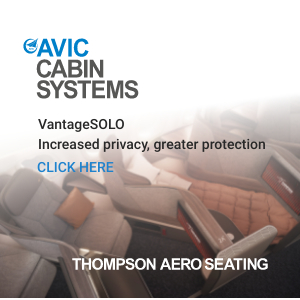 Having been named Bombardier's connectivity service provider of choice at NBAA-BACE, Collins is immersed in a lot of connected aircraft activity with the Canadian airframer. With this new distinction, it also expects to increase its LuxStream penetration in the aftermarket. Size-wise, it can install LuxStream on mids as small as the Challenger 350. And the cost of installation is very comparable with that of JX, according to Collins.
Irrespective of the inflight connectivity service chosen by an operator as part of Collins' ARINCDirect suite, the aerospace giant can offer a new tech portal called Izon that gives pilots and flight operators a single place to access all of their essential BizAv applications – whether that entails the ARINCDirect Flight Planning app, Fleet Status and new Flight Debrief safety management system – any time on any device that is connected to the Internet.
Fleet Status, for instance, provides a visual representation of where aircraft are and what they are doing, and it "will give you information on the network connectivity; is it active? And what's really great is it will even provide notifications of scheduled or unscheduled service outages. And that helps the dispatcher and the pilot circumvent those outages and make sure that the passenger stays online," explains Joe Tuck, who serves as senior product support specialist for the LuxStream program.
"Now we've found the feedback that we get from operators is that oftentimes if it's a small detour that their principal passenger would prefer to take that detour even still if it means maintaining connectivity."
Regarding Izon, Wilson says Collins tapped into its customer advisory boards for at least a year and incorporated that feedback into how it developed the product. Its customers also shared details about what they do on a daily basis, and Collins worked to understand how it can we make those tasks easier for them. A lot of that feedback has been incorporated into the Izon roadmap.
"It's going to really transform how we deliver services to our customers and their experience and our operators, giving them the tools and the data to make their job much more efficient," enthuses Wilson in reference to Izon.
Future releases will introduce additional tools and personalization to further streamline the connected aircraft experience. "So, there's a lot of capabilities that we haven't announced yet that we are really looking forward to introducing to the market in the near future," adds the Collins executive.
Related Articles: