PressReader has announced its partnership with Fiji Airways, Fiji's national airline, to provide passengers with access to the PressReader online newsstand, the world's largest all you-can-read digital newspaper and magazine platform. This partnership will be a critical part of the relaunch of Fiji's national traveling industry as the Fiji border opens up to vaccinated travelers on December 1, 2021 and resumes international flights.
As the world continues to recover from the COVID-19 pandemic, contactless initiatives remain a priority for travelers. PressReader offers a safe way for customers to enjoy an enhanced reading experience, contributing to Fiji Airways's efforts to welcome international travelers and tourists back safely.
Through this partnership, PressReader provides Fiji Airways customers with access to preferred content from over 7,000 newspapers and magazines from 120 countries in over 60 languages throughout their travel journey, appeasing tourists and business travelers alike. Access is granted 48 hours before departure and continues up to 24 hours after landing. To browse the catalog and download their choice of reading material before their flight, passengers can click on the link in their check-in reminder email. Travelers can also access PressReader in the Fiji Airways Premier Lounge in Nadi and enjoy in-flight access to a curated selection of magazines via Fiji Airways' IFE system.
Fiji Airways joins PressReader's growing roster of airline partners like Cathay Pacific, Air Canada, Qatar Airways, JetBlue, Turkish Airlines, British Airways and Iberia, who are forward-looking and responsible leaders working to boost customer experiences and advocating for the sustainability of the industry.
"We're pleased to be PressReader's pioneer partner in the Asia Pacific region. This product not only fulfills but enhances today's passenger expectation for reduced contact and access to content on their own devices, all while opening up access to thousands of global newspapers and magazine titles," said Andre Viljoen, Fiji Airways Managing Director and CEO.
"Fiji Airways is PressReader's first airline partner in the South Pacific region, and we are truly excited about this partnership," said Alex Kroogman, Co-founder and CEO of PressReader Group of companies. "We are impressed by Fiji Airways's dedication to both customer services and sustainability, and are honored to join in their efforts by offering a contactless, eco-friendly, and premium reading experience for travelers. PressReader is aligned with Fiji Airways in a commitment to reduce our carbon footprint, preserve our natural resources and fighting climate change while continually elevating passenger's flight experiences."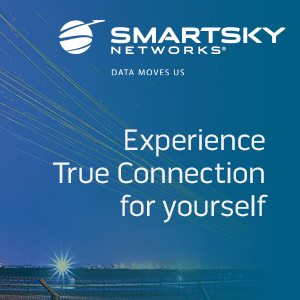 About PressReader 
PressReader is the largest all-you-can-read platform of newspapers and magazines where people can discover relevant and trusted content from anywhere in the world — publications such as The Wall Street Journal, La Vanguardia, The Washington Post, Los Angeles Times, The Globe and Mail, The Guardian, Newsweek, Forbes, Le Figaro and Vanity Fair to name just a few.
Using their phone, tablet or computer, readers can browse content online or download entire issues using  the PressReader app. They can subscribe for unlimited access, or get the full experience sponsored by one  of its brand partners. Businesses that leverage the premium content platform to enhance their customers'
experience − household names like British Airways, Iberia, Turkish Airlines, Cathay Pacific, Air Canada,  Marriott, Fairmont Hotels, Seabourn Cruise Lines, Princeton University and the New York Public Library.
For more information, please contact Aviation@pressreader.com or fill out our contact form.
About PressReader Limited 
PressReader Limited ("the Company") is a group of technology companies on a mission to transform the  way people read and learn in the digital age. The Company is building a data-driven and experience-centric  one-stop platform to empower content creators, readers and business partners in every step of content  creation, distribution, information consumption and brand engagement.
The Company works with the publishers of over 14,000 newspapers, magazines and educational  publications and collaborates with global business partners from 150 countries to connect people from  every corner of the world with quality content. The Company's online reading platform, PressReader, is  the world's largest digital newsstand. The all-you-can-read platform offers more than 7,000 newspapers  and magazines in 64 languages from over 125 countries.
Founded in 1999 in Vancouver (Canada), the Company has since grown to over 500 employees worldwide  with international offices in Dublin (Ireland), Manila (Philippines) and Phoenix (USA)
Featured image credited to PressReader Limited