Touch has proudly designed and implemented a partnership between LATAM Airlines and WarnerMedia, reaching a new and important milestone. As of November, some of the greatest titles from the premium streaming service HBO Max will be available on LATAM Play.
It's not by chance that the biggest airline group of Latin America and the premium television network have partnered to strengthen LATAM Play's offering. Both LATAM and HBO are committed to offering the best entertainment to their audiences, whether they are flying or chilling at home.
To the airline group, having HBO Max on board is a definite unique selling point. LATAM is the first and only Latin American airline to offer the service. This means access to exclusive content, like the famous TV special Friends: The Reunion and Ridley Scott's show Raised by Wolves.
Above all, this partnership shows the airline's investment and commitment to offer the best IFE content and create a memorable inflight experience.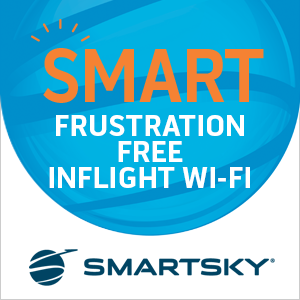 About Touch
Touch is a content service provider that combines 10+ years of experience in the IFE market, with well-established relationships in the industry, from content distributors to hardware providers, labs, and airlines.
Touch focuses on the development of highly customized content curation strategies – supported by analytics – and respective management, structuring, and formatting as well as delivery.
Featured image credited to Touch Inflight Solutions