It seems like every other week there's another announcement of middle-aged passenger aircraft being converted into freighters, whether that's big numbers for big online shopping names like Amazon, lessors shaking up their inventory here and there, or new and smaller players breaking into the market.
A recent briefing by aircraft appraisers IBA and conversion house AEI — Aeronautical Engineers Incorporated — pinpointed the 'feedstock' of conversion candidate airframes, particularly on the narrowbody side; and delivered forecasts for the future.
The passenger-to-freighter conversion market at present is pivoting around several factors that AEI's Robert Convey, senior vice president for sales and marketing, calls "a perfect storm":
the COVID-19 pandemic online shopping demand
depreciating aircraft prices, in many cases driven by the pandemic
availability of younger feedstock aircraft
narrowbody generational shift from 737 Classic to NG and 757 to A321
widebody generational shift from 767 to A330
Within the wider market, the resumption of more passenger flights will mean more belly hold capacity, but as with much of the recovery the situation will be dynamic and uneven, especially when it comes to regional and geographical disparities. Here, being able to apply specific cargo capacity is particularly useful.
Narrowbody conversion costs range from US$2.85m for a Boeing 737-300 through a range of $4.3-6m for a 737-800, up to $6.1m for an Airbus A321-200. On the widebody side, a Boeing 767 will run something like $13.4-15.8m, while an A330 will range between $17.6m-18.4m and a 777-300ER conversion is estimated between $34-37m.
On the 737-800 converted freighter side, feedstock aircraft so far have ranged from 1998-2011 models, with 60% built between 2002-07 and an average fleet age of 18 years. The aircraft typically come from Pegasus, Ryanair, Sun Express, SAS Norge, Shenzhen, China Southern, Corendon, AnadoluJet and Jin Air.
Interestingly, lessors are driving some of the conversions at the point of lease expiry, with factors including both the return of the 737 MAX and the overall capacity situation. IBA says that "interest is as strong as ever" in the 737-800 freighters, noting that "their values and lease rates have changed little", while "interest in Boeing 737-300SF [is] probably waning a little now but still quite buoyant on the Boeing 737-400SF side of things."
"A321 conversions are beginning to happen more now. There's a lot pending," McDonald explains. "But another very important takehome point is to look at how the 757 is still being converted in substantial numbers. It's generally a substantially older aircraft, but when you speak to traders and operators there are certain routes, particularly overwater routes, where the 757 remains such a capable aircraft."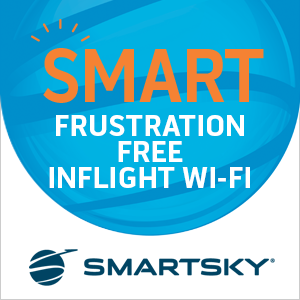 On the newer A321P2F side, six aircraft are in service: two each with Qantas, Titan and SmartLynx Malta, with approximately 20 due to be converted. Airframes age between 1998-2008, with early conversions older aircraft and newer conversions using younger airframes.
Drivers here include the shrinking numbers of Boeing 757s suitable for conversion, as well as the declining price of the A321ceo passenger aircraft, meaning that there is "ever growing interest in the Airbus A321-200P2F/PCF" with "values and lease rate still buoyant".
On the widebody side, the situation is marked by plummeting aircraft prices, with the example of a 2009 Rolls Royce-powered Airbus A330-300 dropping from $25m to $15m or less since COVID. This makes conversions of relatively younger aircraft more attractive as conversion costs can be amortised over a longer lifetime of use. While IBA expects demand for the coming generation of Boeing 777-300ER and Airbus A330 conversions to rise, it is also seeing strong demand for the existing Boeing 767-300/ER conversions.
Related Articles:
Featured image credited to Airbus/Sven Doring/Agentur Focus