Airbus and Embraer Executive Jets have each separately unveiled their own air ambulance conversion kits, enabling operators to transform passenger aircraft to carry COVID-19 patients in intensive care.
A multi-functional team comprising Airbus Commercial Aircraft, Airbus Defence and Space and Airbus Helicopters proposed the Airbus medical evacuation (medevac) solution, which is based on the A330/A340 platform.
In a statement, Airbus says the French DGS (Direction Générale de la Santé) actively supported the airframer by providing all the medical specifications associated with COVID-19 patients in intensive care and low care. The work took six weeks.
"The concept has been subsequently fine-tuned and Airbus is now in a position to offer a mature solution to any customers wishing to perform medevac operations," says the airframer.
Many widebody aircraft, including A340-600s, have been grounded by the COVID-19 crisis. As such, there is ample capacity available for medevac solutions.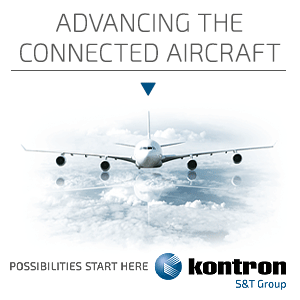 The A330/A340 Medevac conversion time is approximately five weeks from contract signature (and provided the medical kit is supplied). Conversions will take place at Airbus' facility in Getafe, Spain.
Embraer, meanwhile, has revealed a medevac offering for its Phenom 300 series of aircraft. Called the Phenom 300MED, the solution can be purpose built, but is also available for retrofit. It was developed through a partnership with Aerolite, which designs interior equipment, and umlaut, a provider of advisory and fulfillment services.
Embraer and umlaut are jointly developing and certifying a new supplemental type certificate (STC) utilizing Aerolite equipment, explained the Brazilian airframer in a statement.
Over the last several months, many operators have pivoted from transporting people aboard their aircraft to instead carrying vital medical supplies and PPE by utilizing a number of creative engineering solutions to protect aircraft seats and other interior structures on board. Now, the aviation industry is stepping up again with air ambulance configurations for aircraft.
"Given the current health crisis, we are proud to be working with two world-class medevac-solutions partners, and we are primed to immediately start taking orders for this unprecedented air ambulance solution," says Michael Amalfitano, president and CEO, Embraer Executive Jets.