Panasonic Avionics Corporation (Panasonic Avionics) has named Kent D. Craver to lead the company's marketing activities, effective today.
As Senior Director, Kent will shape the company's marketing efforts with responsibility for Panasonic Avionics' global brand, and digital marketing transformation, with the goal of becoming the world's leading brand for delivering an extraordinary passenger in-flight experience.
He will lead a global, multi-disciplinary team including the Brand, Marketing, Digital Marketing and Market Analysis groups. Kent will report to Andy Masson, Panasonic Avionics' Vice President of Product and Portfolio Management.
Andy Masson, Vice President of Product Management, said, "Kent has a proven track record in delivering results in customer engagement, brand management and passenger experience. I am confident he will be a valuable addition to Panasonic Avionics and I am delighted to welcome him to our team."
Kent has over 25 years of experience in the aviation industry. For 12 years, he was Regional Director – Cabin Experience and Revenue Analysis at Boeing Commercial Airplanes. His responsibilities included identifying passenger preferences and airline requirements, using that information to guide product development and helping carriers configure their aircraft to maximize profitability.
He joined Boeing in 2007 from Continental Airlines, where he managed Onboard Product Marketing and Research, with the responsibility for developing and maintaining the branding and customer experience aspects of the carrier's onboard products.
Kent Craver said, "Panasonic Avionics Corporation is the world's leading in-flight entertainment and connectivity provider. I'm excited to be leading the marketing team as we evolve the company's brand to reflect the way it is transforming the passenger experience."
An active participant and speaker in various industry forums, Kent also served two separate terms as president of the World Airline Entertainment Association (now APEX). He earned a bachelor's degree in psychology from Miami University in Oxford, Ohio.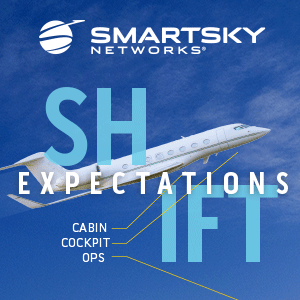 About Panasonic Avionics Corporation
Panasonic Avionics Corporation is the world's leading supplier of in-flight entertainment and communication systems. The company pioneered the industry beginning in 1979 and has consistently introduced innovations that enable unique customer experiences and enhance airline loyalty (NPS), ancillary revenue, and operational efficiency.
Leading airlines across the world have chosen to install Panasonic Avionics IFE systems on more than 15,000 commercial aircraft and satellite Wi-Fi connectivity on over 2,300 aircraft. Panasonic Avionics' proven systems power approximately 70% of the global IFE-equipped fleet and is supported by the largest, global support and services team utilizing OEM insights to ensure peak system performance.
Panasonic Avionics Corporation is headquartered in California with over 3,500 employees and operates in 50 locations around the globe.
Featured image credited to istock.com/JakeOlimb