Airlines, air travelers and passenger experience advocates alike are celebrating the Biden Administration's plan to enable fully vaccinated visitors from many countries to enter the United States beginning in early November 2021.
The plan supersedes restrictions which prevented most foreign nationals from entering the US if they had been in 33 specific countries including the UK, Ireland, all Schengen countries, Brazil, South Africa, India, and China during the 14-day period preceding their entry, noted airline trade group, the International Air Transport Association in a statement lauding the move.
White House Coronavirus Response Coordinator Jeff Zients delivered the news yesterday morning during a briefing with select media. Though key specifics are still apparently being thrashed out — including an exact start date in November — the Administration indicated that foreign nationals entering the US will have to be both fully vaccinated and show proof of a negative COVID-19 test.
White House Press Secretary Jen Psaki in a separate press briefing noted that "adult" foreign nationals traveling to the US will have to meet the vaccine requirement.
…in early November, we'll be putting in place strict protocols to prevent the spread of COVID-19 from passengers flying internationally into the United States by requiring that adult foreign nationals traveling to the United States be fully vaccinated.

Obviously, this is the conclusion of a policy process on that particular issue — an important one facing many people around the world.
Moreover, unvaccinated Americans flying home will face stricter protocols "including providing proof of a negative test result taken within one day of their departure and providing proof they have purchased a viral test to be taken after arrival for Americans who are not fully vaccinated — which, at this point, would obviously apply to children as well," said Psaki.
Since the beginning of the coronavirus pandemic, travel restrictions have prevented a large swath of international visitors from entering the US. A China travel ban was implemented by then-president Donald Trump on 31 January 2020, and later extended to other countries, including the UK and Europe's Schengen area. The move proved to be especially frustrating for those travelers who did not have the financial means to operate around the restrictions, and were thus prevented from reuniting with family and friends in the US.
Adding salt to the wound, Europeans have endured the indignity of watching Americans — some still unvaccinated — swan around their cities on summer vacations whilst not enjoying reciprocity. The Council of the EU recently removed the US from its 'safe list' of countries for non-essential travel due to a surge in COVID-19 cases, but some European countries are still allowing the unvaccinated to enter if they quarantine.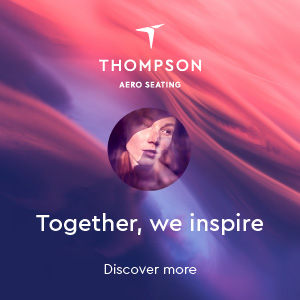 After Zients' announcement broke yesterday, IATA Director General Willie Walsh said: "Allowing access to the US for those vaccinated will open travel to the US for many who have been locked out for the past 18 months.
"This is excellent news for families and loved ones who have suffered through the heartache and loneliness of separation. It's good for the millions of livelihoods in the US that depend on global tourism. And it will boost the economic recovery by enabling some key business travel markets."
For Airline Passenger Experience Association (APEX) CEO Joe Leader, the opening of borders for fully vaccinated travelers "brings our airline world closer to what it needs most: consistency."
He told Runway Girl Network:
For both leisure and business travelers, every traveler needs to know that they can reliably get to their destination and safely get home.

Just as the UK announced the end of their color-coded scheme of travel last week, the US change will provide simplicity and reliability for the return of international travel.

All of us at APEX hope that more nations follow the example of leveraging vaccination first, testing as needed, and quarantines as an absolute last resort.
Questions remain about just who will qualify as being considered "fully vaccinated" by the United States as it opens its doors to international visitors. Many individuals in Europe have received the AstraZeneca COVID-19 vaccine. Approved by the World Health Organization (WHO), the AstraZeneca vaccine is widely expected to be deemed appropriate per an interpretation of existing US CDC guidance.
Some Europeans are 'mixed vaxxed', insofar as they have received a combination of vaccines, such as AstraZeneca-Pfizer. "Data on the safety and efficacy of a mixed-product series are limited. Both doses of the series should be completed with the same product," according to the CDC.
Leader said it is APEX's understanding that the US is likely to recognize all vaccines "even ones that have had lower efficacy" for foreign nationals traveling to the US.
"We're hopeful that they come out with the statement this week that provides the clarity that everyone is seeking," he said, while traveling en route to New York City where the UN General Assembly is meeting this week. "I'm hopeful that the setting this week will trigger the release of additional information and also hopeful they put a flag in the sand as to the definition of 'early' November."
The association is even moving its annual APEX/IFSA Exhibition in Long Beach, California back a few weeks "to fully accommodate our European, Indian, Chinese and Brazilian visitors", he revealed.
The APEX/IFSA event — known as the APEX EXPO — is now scheduled for 30 November to 2 December, a decision agreed by the vast majority of its airline and supplier attendees.
Leader has been a strong advocate for the #LoveIsNotTourism movement, a campaign that pressed both the prior Trump Administration and the current Biden Administration to lift the travel bans, and reunite loved ones. "I feel great that APEX, when it throws its hat in the ring, it's to genuinely make a difference," said Leader.
Meanwhile, travel restrictions covering Canadian and Mexican land borders remain in place for now.
Related Articles: