Hanwha Phasor, designer of the world's first commercial active electronically-steered array (AESA) for satellite communications on the move, has entered into a partnering agreement with Plexus Corp., a global leader in complex product design, manufacturing, supply chain and aftermarket services.
Plexus will provide Hanwha Phasor with product development support and design for manufacture, test development and supply chain optimisation services in the run-up to product launch.
Pending a successful joint production readiness review, Plexus will provide volume manufacturing, aftermarket support and logistics services utilising its global manufacturing capacity worldwide, starting with its Kelso and Livingston sites in the UK.
Hanwha Phasor's antenna – an orbit-interoperable, ultra-low profile, high-gain array for satellite communications on the move – is aimed at the enterprise market.  It will be launched for land and marine applications initially.  Releases for inflight connectivity will follow.
A radical departure from traditional parabolic reflectors, its antenna, radome and entire RF chain is encompassed in a flat, solid-state 7 cm (2¾ inch) deep structure.
The groundbreaking antenna uses less power and generates less heat than conventional arrays because of the inventive way it forms beams (analogue RF at baseband).
Kevin Walsh, Chief Operating Officer, Hanwha Phasor commented:  "Reinforced by this partnership with Plexus, we are building the foundations of a formidable operations capability which we will continue to enhance as we progress through product launch to customer support in the field."
Anthony Green, Senior Director Aerospace and Defence – EMEA, Plexus commented:  "Solid-state, flat panel arrays will revolutionise mobile communications in extreme conditions and remote locations.  Hanwha Phasor's antenna is advanced in development terms and offers a technology dividend when it comes to performance relative to the space it takes up."
He added: "Space and satellite communications is a key growth area in which we have invested for some time, working with major players in the industry on space and ground stations applications for commercial and defence satellite markets.  We are pleased to add Hanwha Phasor to our customer base of leading innovators and technology disruptors."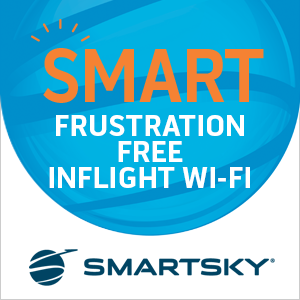 About Hanwha Phasor
Hanwha Phasor was formed in June 2020 to acquire the assets of Phasor Solutions, the start-up responsible for designing the world's first commercial active electronically steered array for satellite communications on the move.
Hanwha Phasor is owned by Hanwha Systems, a division of the leading Korean group, Hanwha, whose USD $57 billion revenue comes from aerospace and defence, advanced green energy and other innovative technologies.  Hanwha Systems recently announced it will invest $300 million in OneWeb, the low-Earth-orbit (LEO) satellite communications company, furthering its space business ambitions.
About Plexus Corp. – The Product Realization Company
Since 1979, Plexus has been partnering with companies to create the products that build a better world. We are a team of over 19,000 individuals who are dedicated to providing Design and Development, Supply Chain Solutions, New Product Introduction, Manufacturing and Aftermarket Services. Plexus is a global leader that specializes in serving customers in industries with highly complex products and demanding regulatory environments. Plexus delivers customer service excellence to leading companies by providing innovative, comprehensive solutions throughout a product's lifecycle.
Featured image credited to Mary Kirby