Watching the situation in Afghanistan unfold at speed over the last few days has been almost indescribable, as the disaster on a national, international and all-too-human scale is transmitted live to our smartphones, our tablets, our TVs faster than ever before.
Very nearly twenty years ago, the images burned into the minds of the world were those of the attacks on the World Trade Center in New York on September 11, 2001. The images of the 2021 fall of Afghanistan are harrowing, even more so given the historical parallels across two decades.
The entire situation is a reminder — as if we needed one after the past eighteen months of COVID-19 — just how fragile is commercial aviation, but also how necessary.
As a gay journalist writing for a woman-owned, woman-edited, woman-published media outlet, the fate of people like us abandoned to the horrors of life under fundamentalists like the Taliban is only too clear. Whether for the Afghan all-girls robotics team, the crew on board Afghanistan's first all-women flight, or the LGBTQIA+ asylum seekers deported and told to "pretend to be straight", the prospect is difficult to encompass with words alone.
The images and videos emerging, however, are all too clear.
Hundreds or thousands of terrified people running alongside and behind a military aircraft along the Kabul airport runway, hoping beyond hope to somehow get on board.
A military aircraft taking off with people clinging, futilely, to the outside of the wheels.
A six-second clip of human bodies, tiny specks overhead, falling from a military aircraft.
Thousands of people on the stands and taxiways, hoping to board an aircraft to escape, discarded and lost belongings strewn across the apron.
Desperate people trying to clamber up to a jetway to board one of the few commercial planes on the ground.
People crouching and standing on top of an Airbus A340 — of Kam Air, which operated that all-women flight — as it sits at the gate, black smoke rising from the hills in the distance.
Online, thousands of people tracking a Turkish Airlines Boeing 777-300ER, flight TK707, as it tries to get out of Kabul.
The news of only seven people being evacuated in a German A400M that could hold hundreds.
And, in photographs that come as a blessed relief from the images of fear and hopelessness, hundreds upon hundreds of people — 640? 800? the numbers are almost unbelievable — being flown to safety inside a US C-17 Globemaster III, a modern day version of Operations Moses, Solomon and Joshua where astounding feats of humanity are performed to save lives.
French residents and Afghans together boarding a French A400M, as part of the French air bridge between Kabul and the French base in the UAE.
Ambassadors, embassy staff and consular officials evacuated from downtown Kabul embassies and consulates, establishing their offices at the airport in order to process travel documentation of their own citizens, as well as Afghans at most risk of reprisals from the Taliban régime.
A re-secured airport allowing the prospect of non-militarised aircraft — whether tanker/transports like the A330MRTT or chartered commercial airliners — to perform what will have to be one of the greatest aviation feats since the Berlin Airlift to evacuate refugees.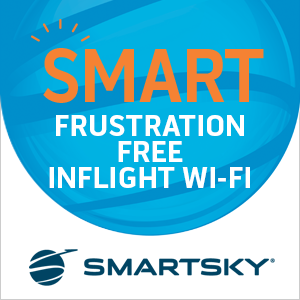 This challenge is nonetheless one to which aviation and the international community must rise.
We cannot abandon people to oppression and death — particularly those whose dreams we have encouraged, and which now look to be dashed on the rocks of fundamentalism.
Aviation can be an escape route, an air bridge to hope and opportunity, but it is up to all of us to help transform those hopes into real futures.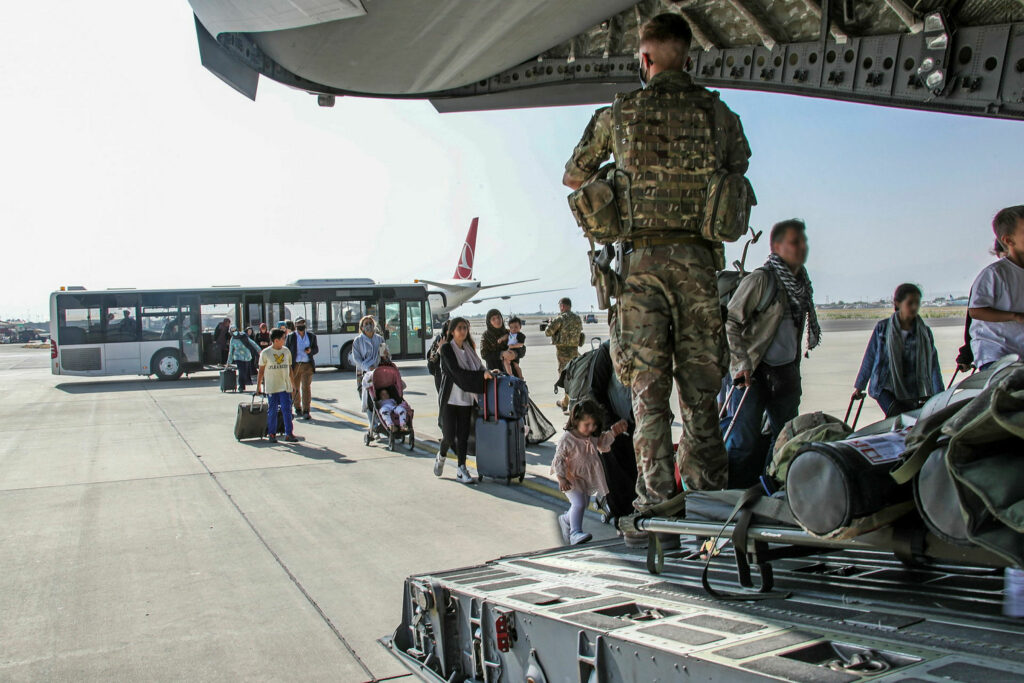 Image of British citizens and dual nationals residing in Afghanistan being relocated to the U.K. As part of Operation PITTING, the UK Armed Forces are enabling the relocation of personnel and others from Afghanistan.
All images credited to UK MOD, Crown copyright 2021