Earlier this year, Aireon LLC announced an interesting agreement with Norway's Avinor Air Navigation Services (Avinor) to deploy space-based Automatic Dependent Surveillance-Broadcast (ADS-B) to monitor helicopter operations in the Bodo Oceanic Flight Information Region (FIR) and adjacent relevant airspace.
What made the pact intriguing was that "it was something we hadn't originally anticipated would be a use case" for the company's space-based ADS-B system, Aireon CEO Don Thoma confided to Runway Girl Network.
So how did this application present itself? Thoma said Aireon, which launched service in 2019, continued to develop its system when the COVID-19 crisis saw international commercial air travel nearly grind to a halt. "And having been in service for a year and understanding the full extent and capability that existed in our system we implemented the ability to basically decode the ADS-B messages from aircraft even at low altitudes and on the surface.
"So, we implemented a capability we call, internally, surface decode but it basically allows us to track aircraft on the runway. And given the performance of the system we can do that at a good fidelity level and certainly at helicopter altitudes."
The area covered by Aireon's agreement with Avinor spans the Norwegian Basin and Barents Sea, and the data provided for surveillance focuses specifically on ground-level helicopter movements through flight level 100. With the deployment of space-based ADS-B, Avinor can have real-time traffic visibility throughout the region.
A wholly owned, state limited company under the Norwegian Ministry of Transport and Communications, "Avinor is a leader in this area just because of the importance of that user base in their own airspace," noted Thoma to RGN.
But this application for helicopter surveillance could benefit other regions.
"It obviously has significant benefits in places like oceanic, remote regions, mountainous regions where you may not be able to see aircraft at lower altitude because of blockage from terrain, ADS-B stations or radar systems," he said. "So, as you imagine our customers are operating in oceanic areas and there's a good chance they are going to have a need for seeing low level traffic in those areas. For example, the FAA Caribbean trials are looking at this as well."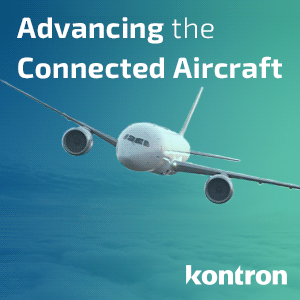 Thoma continued, "So, when we realized that we had a good system and a good tool to support our customers with helicopter traffic, we explored that interest with a number of customers and again they saw this as a way to very clearly provide a benefit to their users. In this case, Avinor is supporting the oil and gas industry in the North Sea which is obviously a very important industry for Norway and a very important concern for Avinor to ensure safe flight and support of helicopters in that area. It kind of was a natural for Avinor to use this service and capability to support that area."
Aireon is open to working with other customers that have oil and gas operations in oceanic airspace, and the company is already developing trials and implementations with them. "You should be hearing more about that as we go forward," said Thoma.
Related Articles:
Featured image credited to Aireon