Seaplane operations are not a new idea for New York City. Small airlines have been utilizing the East 23rd Street Skyport since the 1930s. What's new, though, is having the option to take a seaplane flight from Manhattan directly to another major city rather than a weekend getaway destination like The Hamptons.
Tailwind Air will begin operating flights between Manhattan's seaplane base and Boston starting 3 August, offering what should be the fastest overall trip time between the two cities. What Tailwind lacks in amenities and service is made up for by sheer speed.
I joined Tailwind for a demo flight out of its Manhattan seaplane base to get a feel for the departure experience in the days leading up to the launch of Boston flights.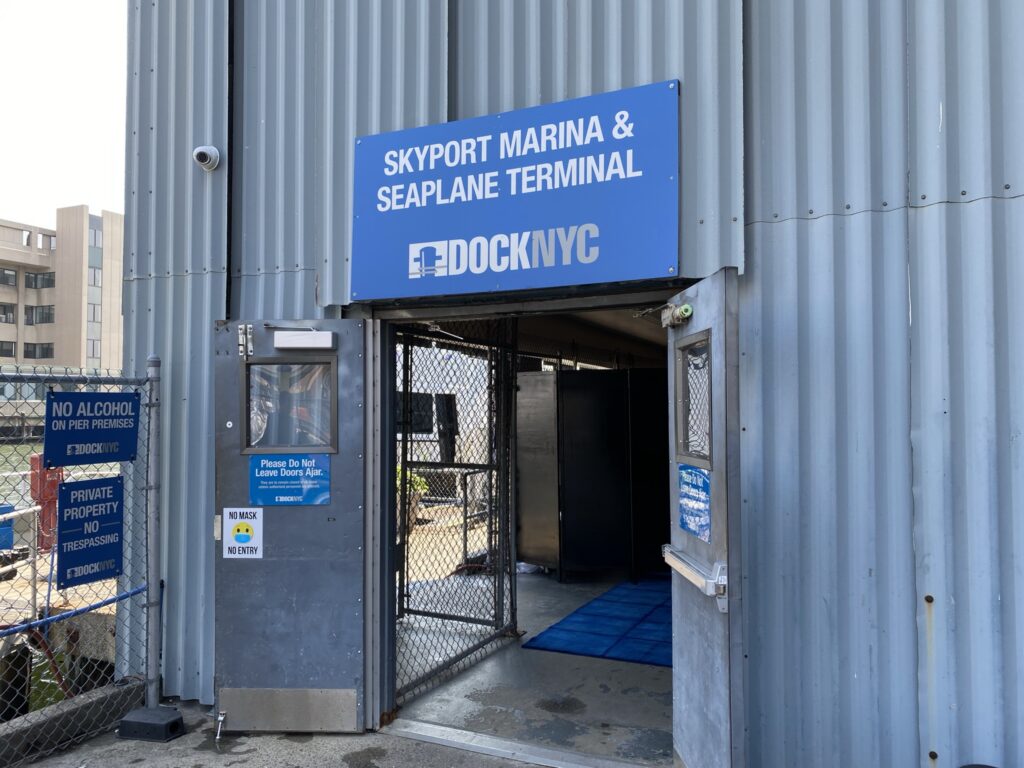 Much like flying private, there is no TSA checkpoint or screening. Passengers are advised to arrive at the seaplane base just 20 minutes before their scheduled departure time, the same as the American Air Shuttle minimum check-in window at LaGuardia.
While I arrived on one of the two frequent New York City Bus routes that stop just outside the entrance, I suspect most passengers will arrive by car service.
Tailwind offers a small departure lounge for all passengers, though most passengers should really aim to arrive close enough to departure time so that they won't have to wait long.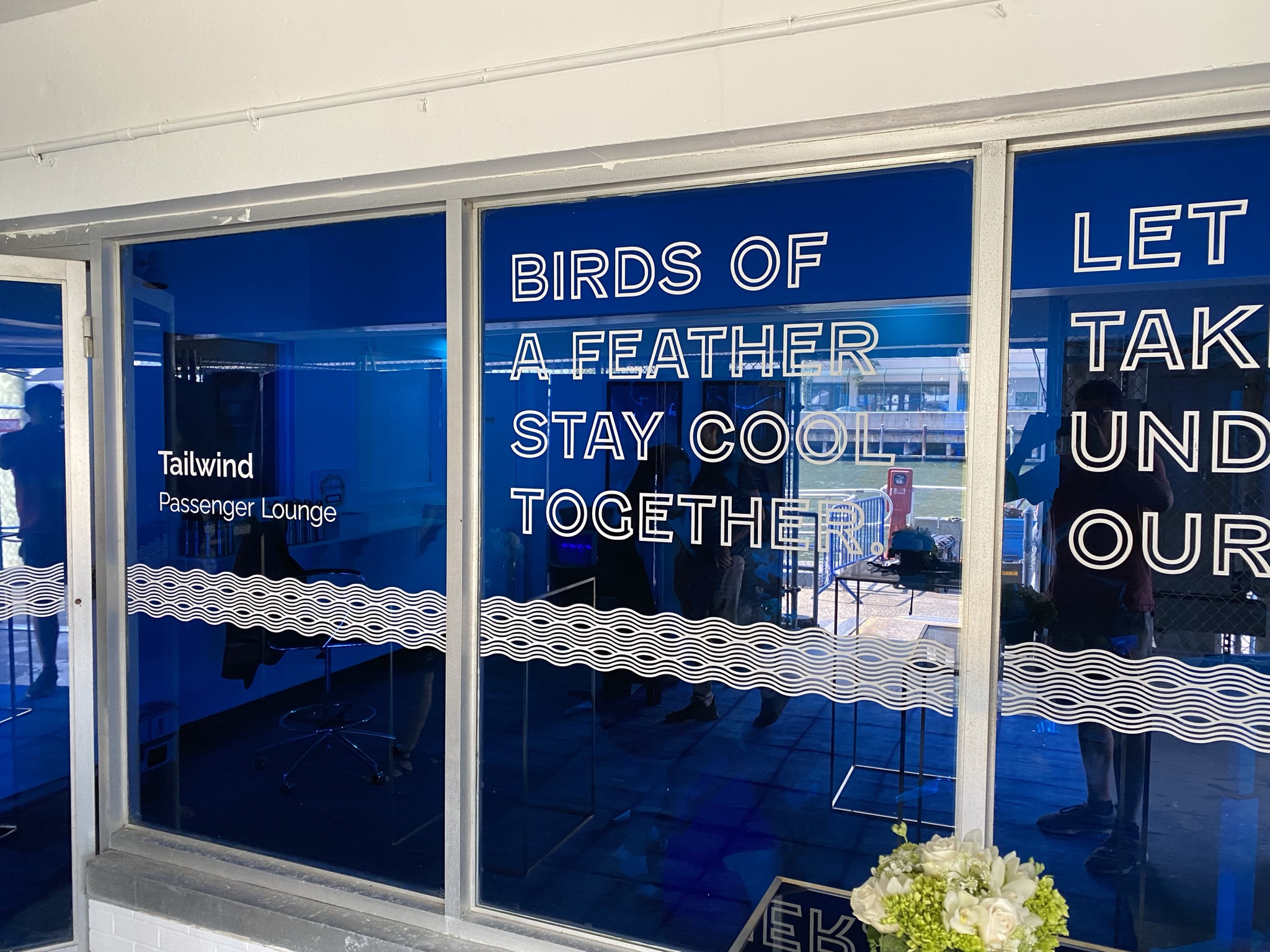 Inside you'll find a few couches and chairs, along with a small mini fridge loaded with complimentary beverages.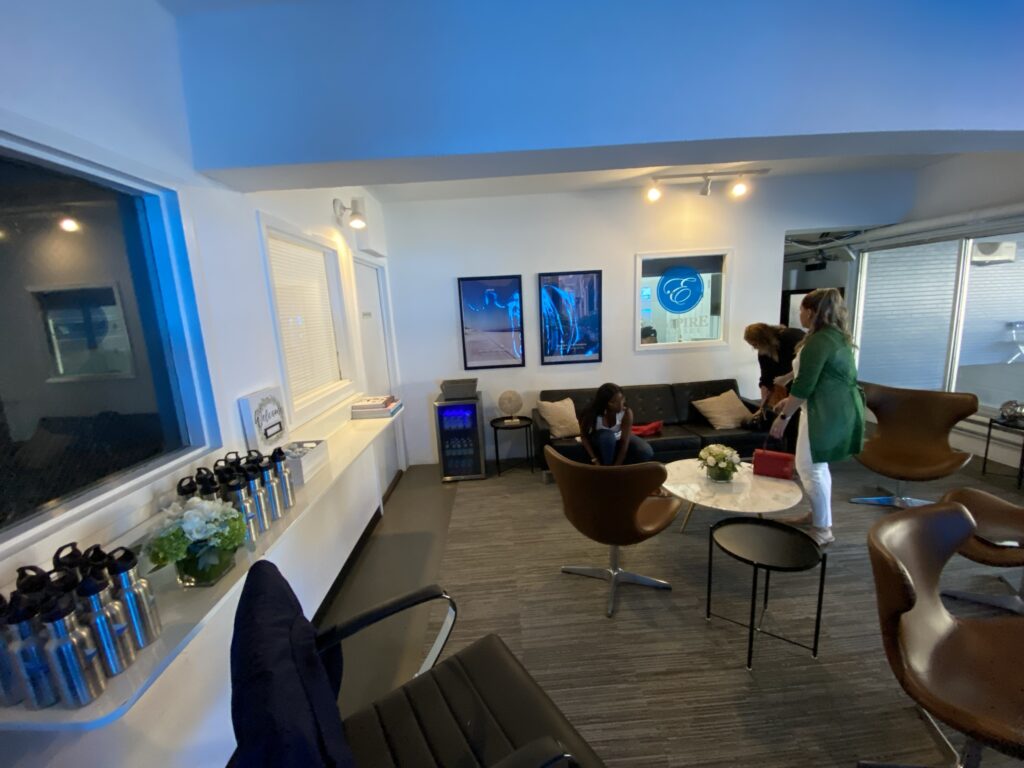 Boarding takes place on a dock in the East River and can be a bit challenging. As large boats and ferries pass and create wake, transferring from the dock to the small ladder and rear entrance door can be a difficult task.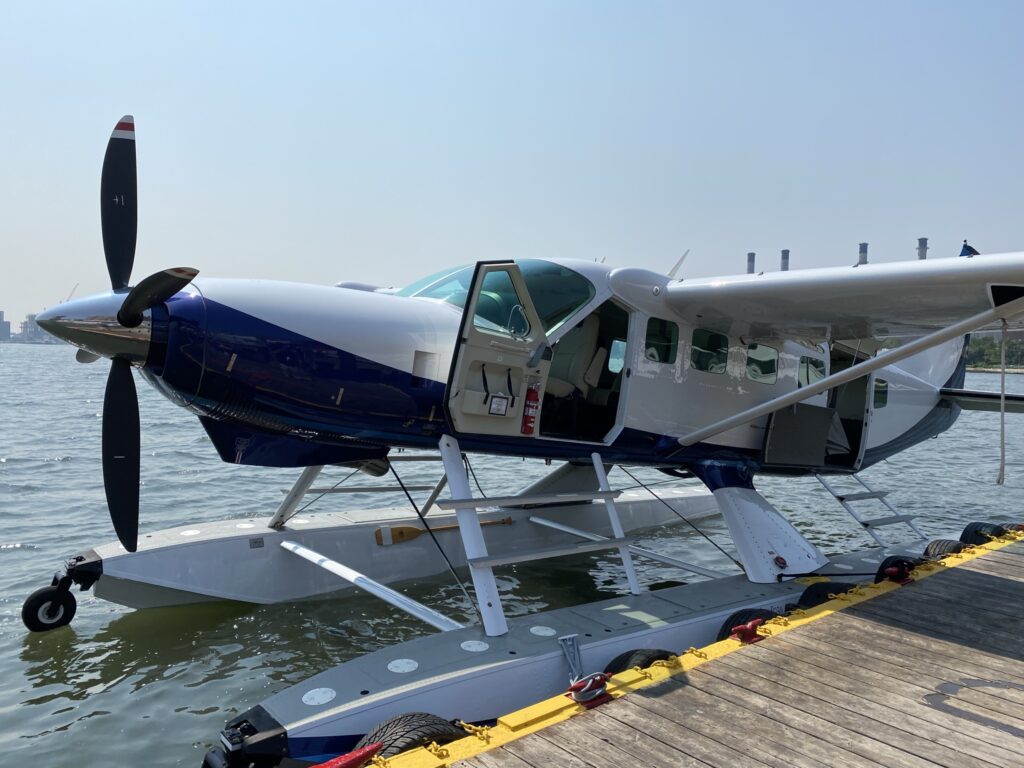 Passengers with reduced mobility are going to have a difficult time boarding this aircraft. The flight crew is there to assist boarding passengers, but there is no ramp from the dock to aircraft.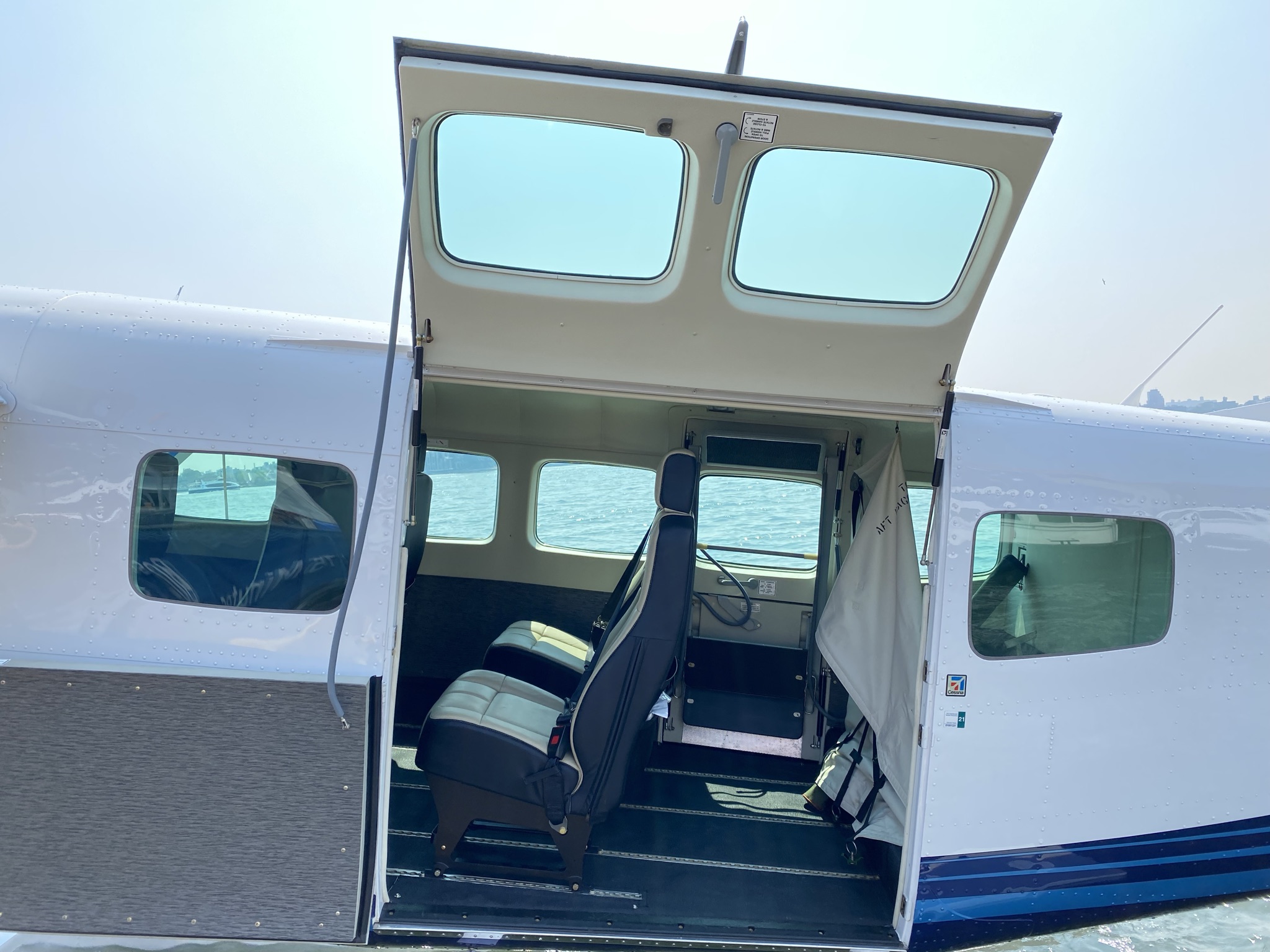 The aircraft operating our demo flight was a 2019 Cessna 208B Grand Caravan EX Seaplane configured with eight passenger seats and operated by two pilots.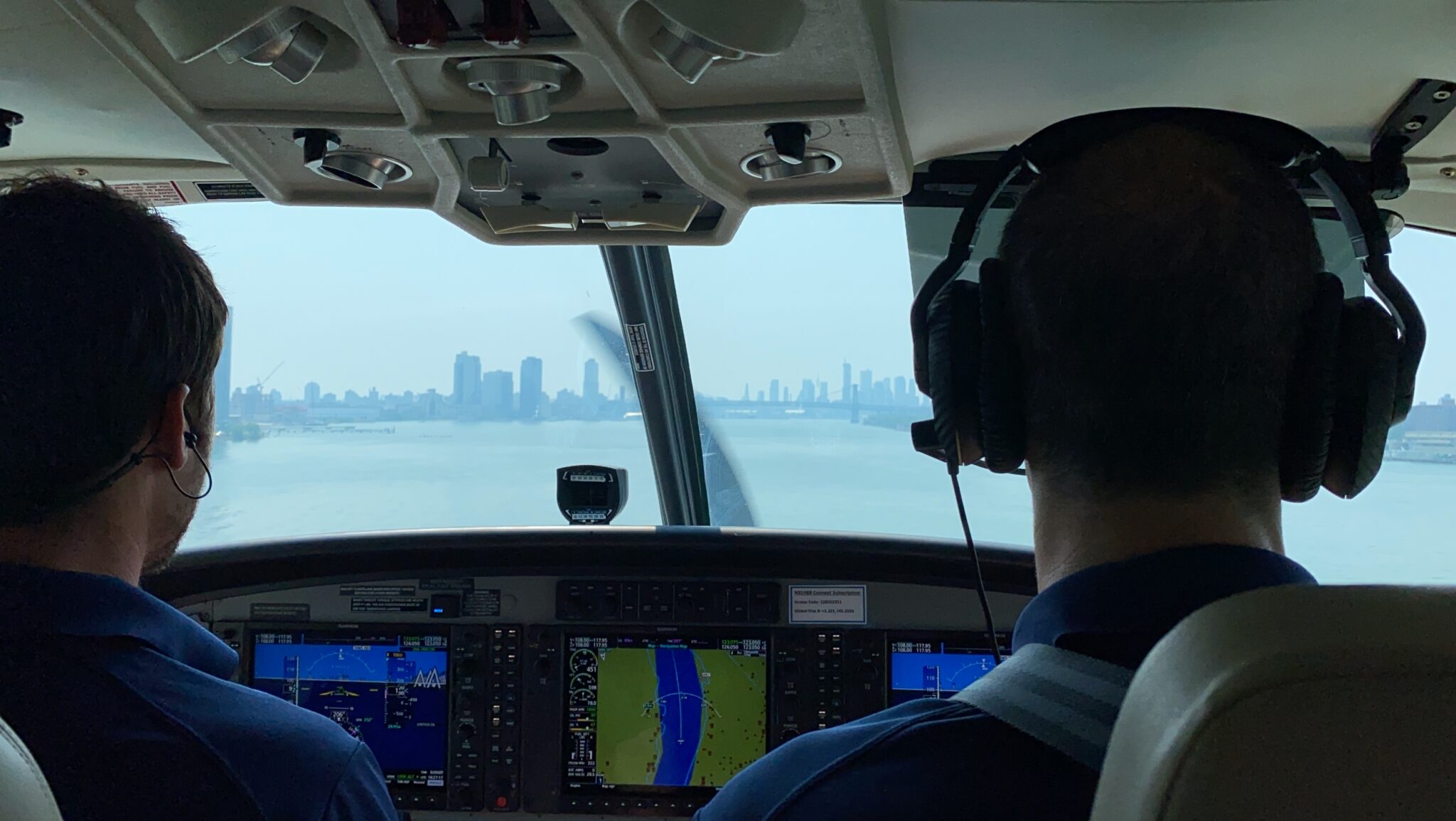 Each passenger seat offers about 35 inches of pitch and is perfectly comfortable for a flight of this duration.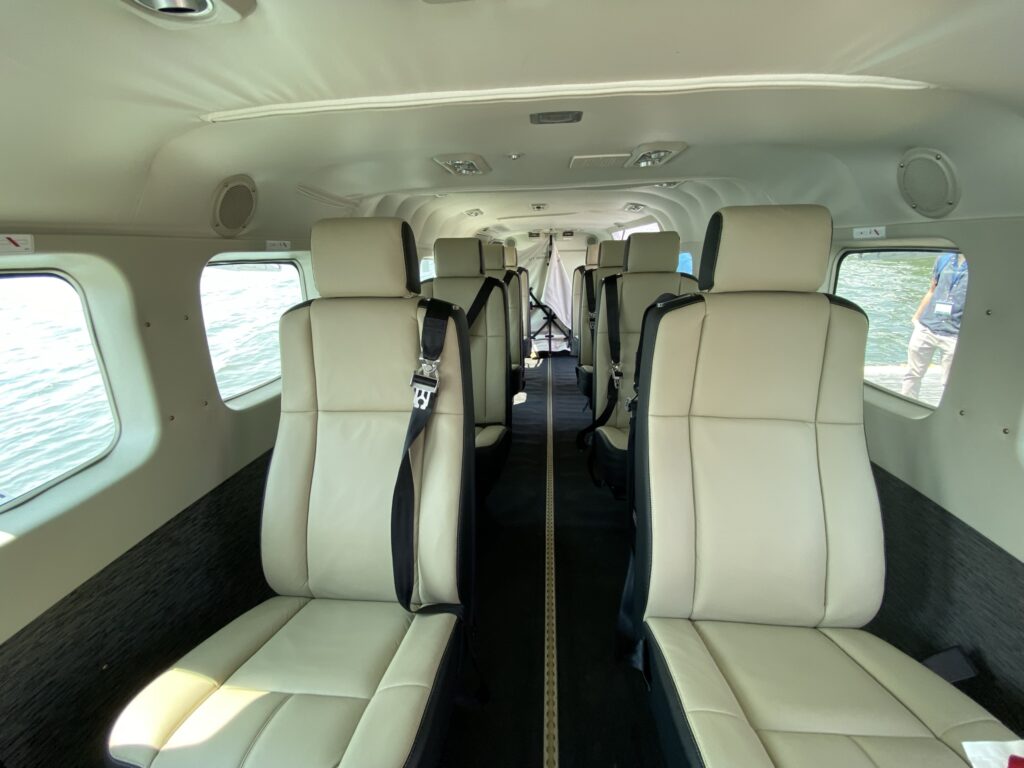 I suggest sitting in the forward most right seat for the best views of Manhattan.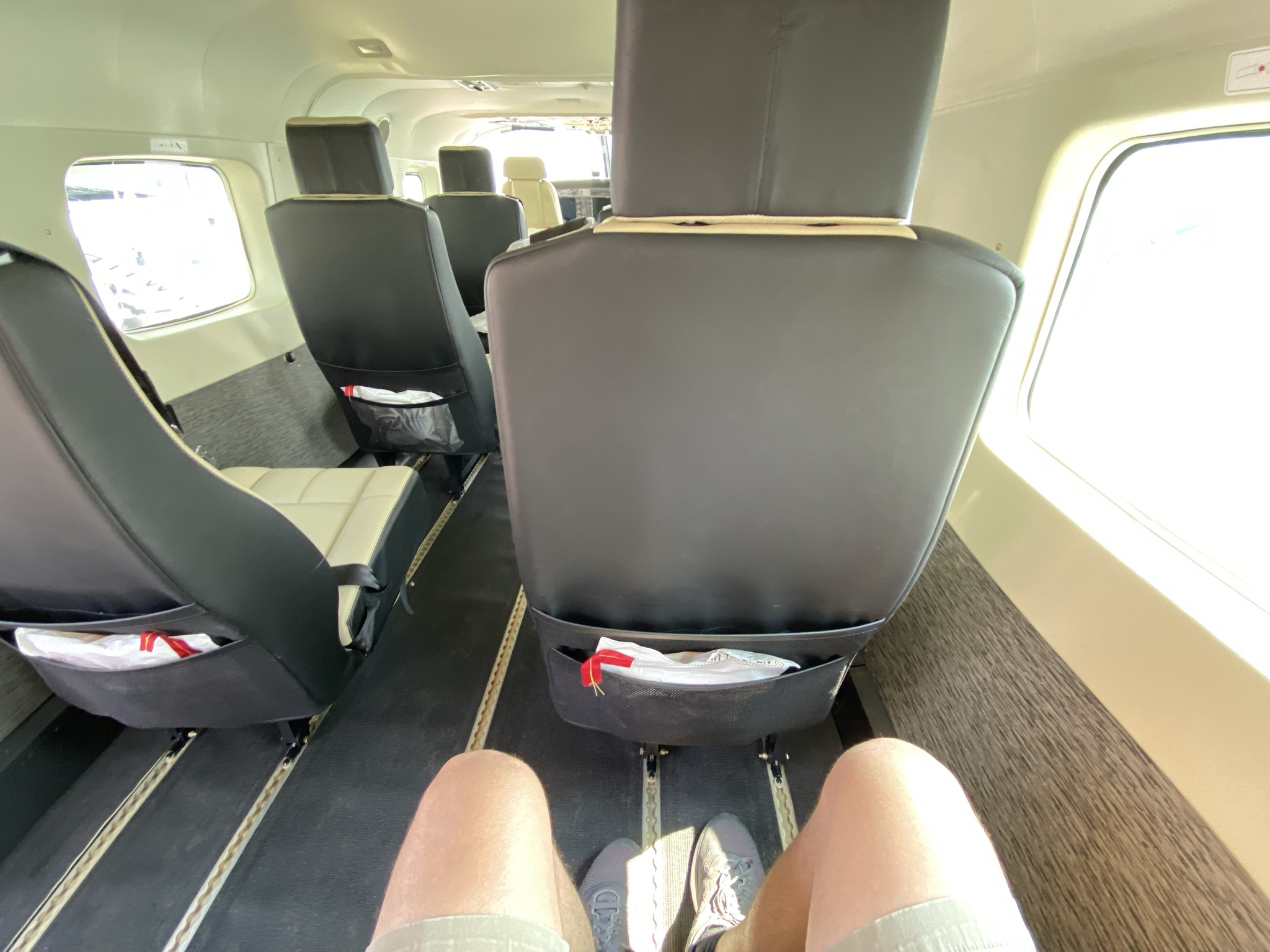 Speaking of views, this is the entertainment offered, and it is all passengers should really need. It is spectacular.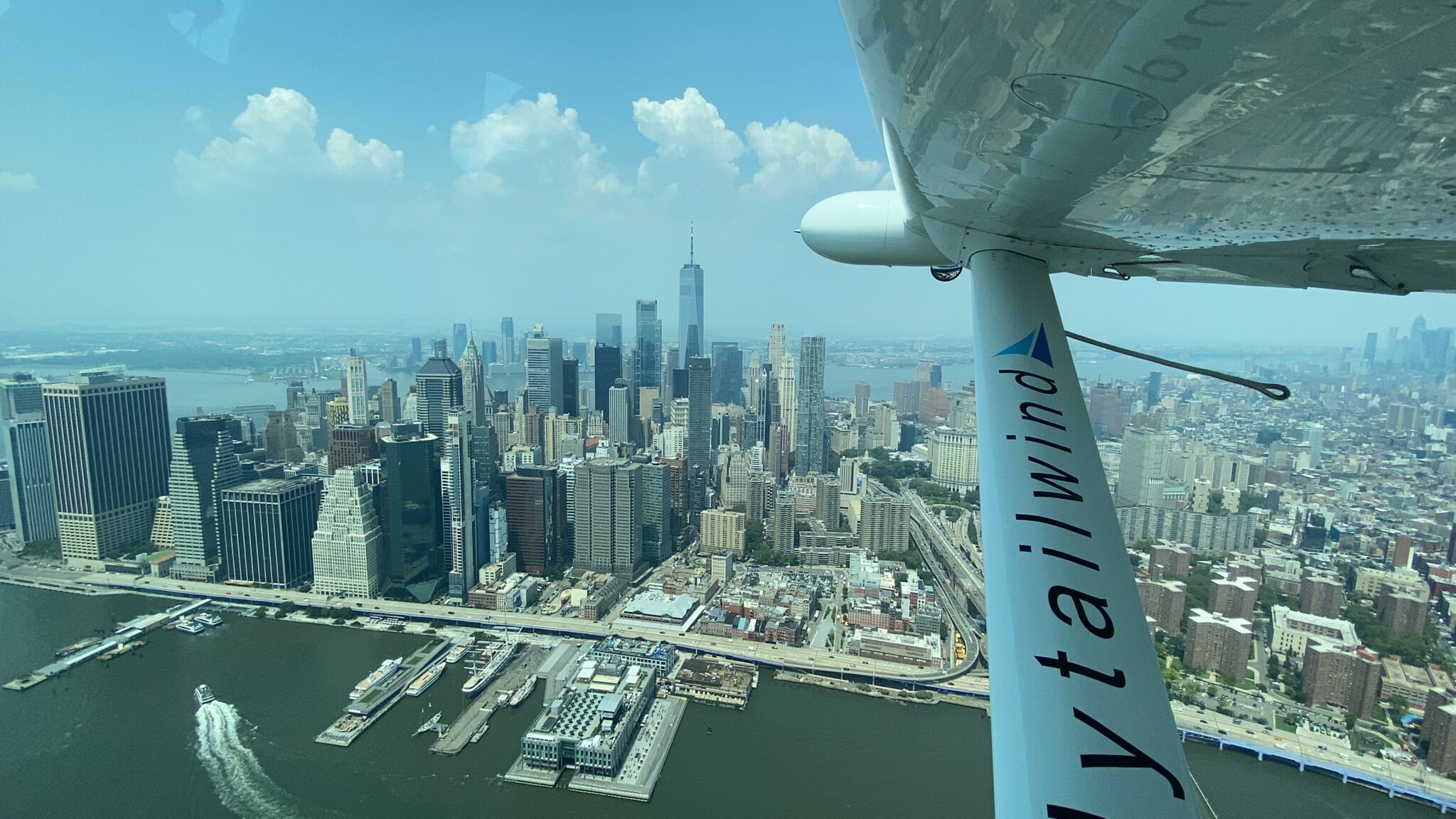 I did notice that the middle section of seats had DC power ports on the sidewall, but I'm not sure if they are active for anyone who brings along their own DC power adapter.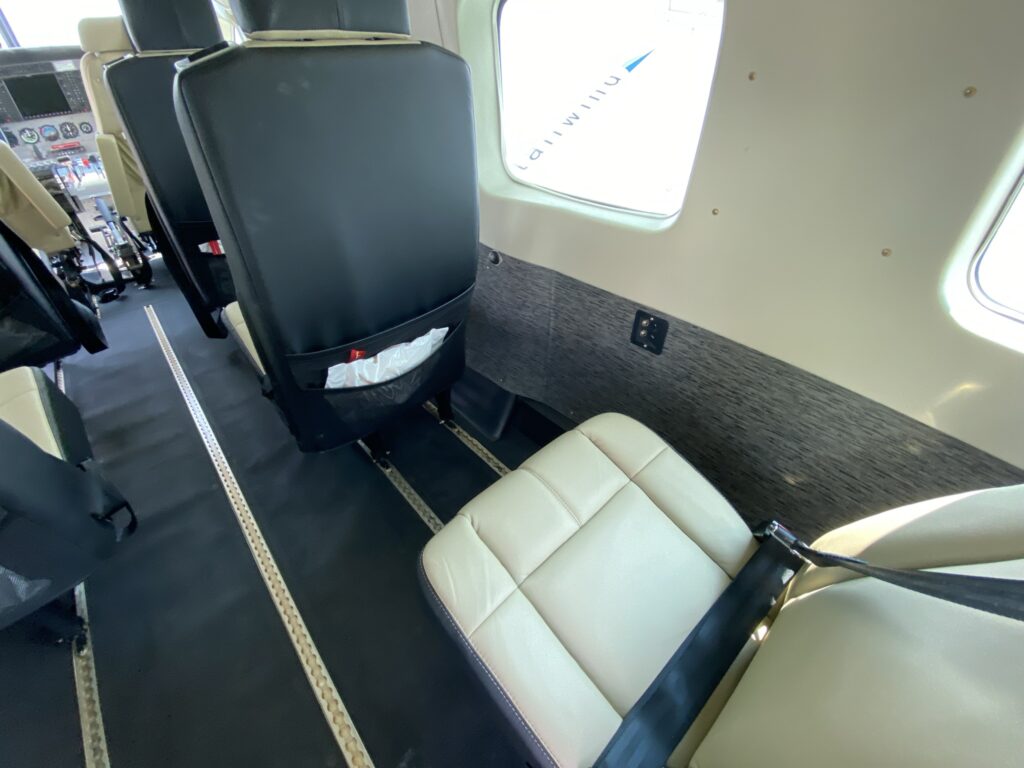 Takeoff and landing on the East River is an interesting experience and can be a bit bumpy due to the current and wake from boats.
Once in the air, however, the ride was mostly smooth, though an aircraft of this size is going to be more susceptible to small bumps than a larger commercial aircraft.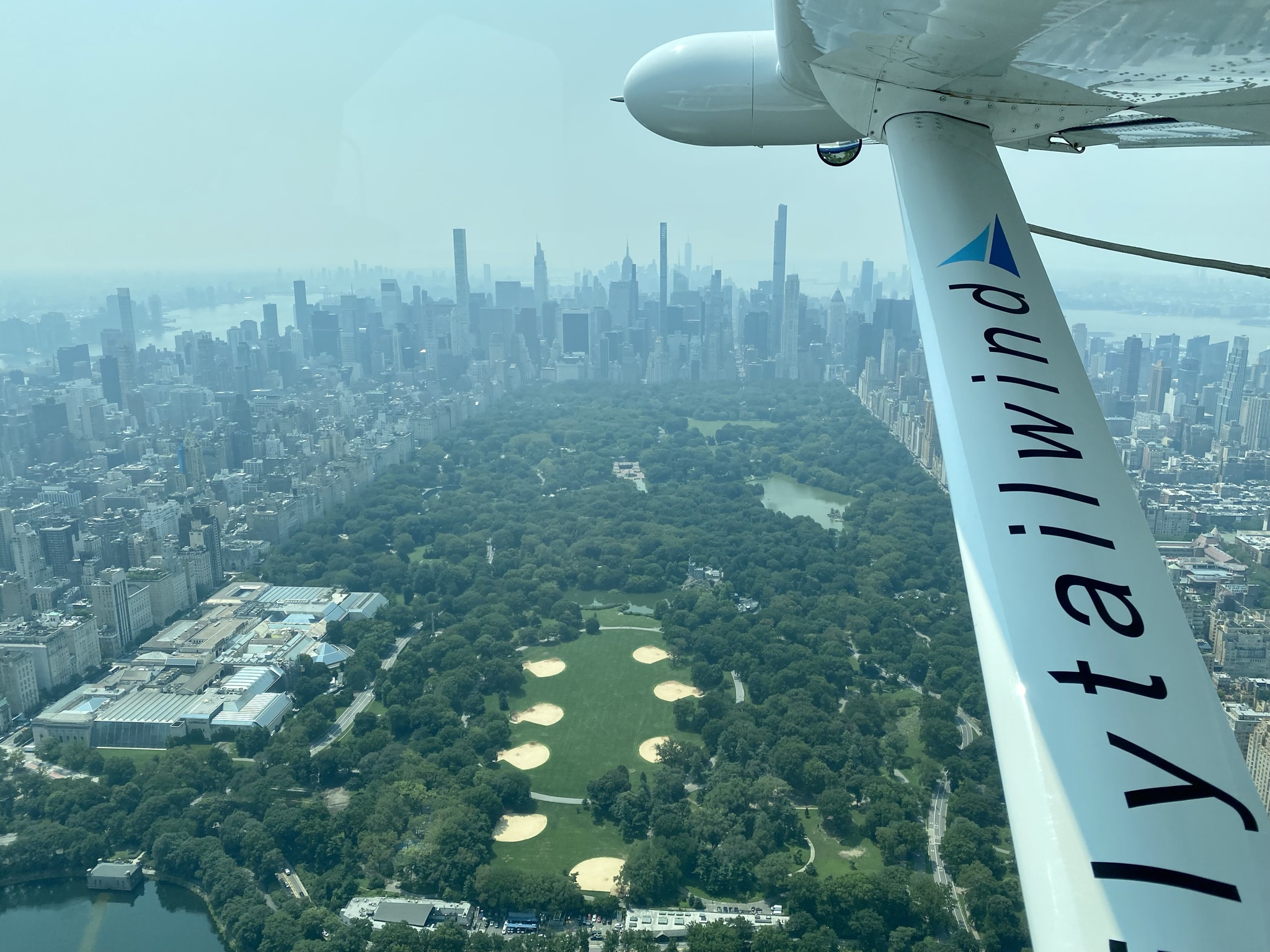 The Cessna is also far louder in the cabin than commercial jets, but I found it quite pleasant as a part of the experience.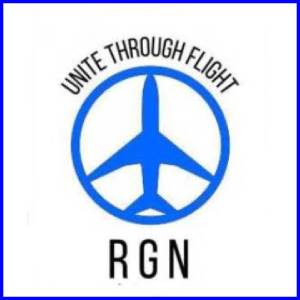 Weather for this demo flight was ideal, but summer in the Northeast can be challenging.
Tailwind says that if conditions do not allow for landing on the East River or Boston Harbor they will divert to Teterboro or Logan, respectively, and provide alternate transportation in the form of a prepaid card for a car service.
Overall, Tailwind is offering a very unique transportation option that some may find worth the high fares.
The time saved in a flight can be very real, and some people value that above all else.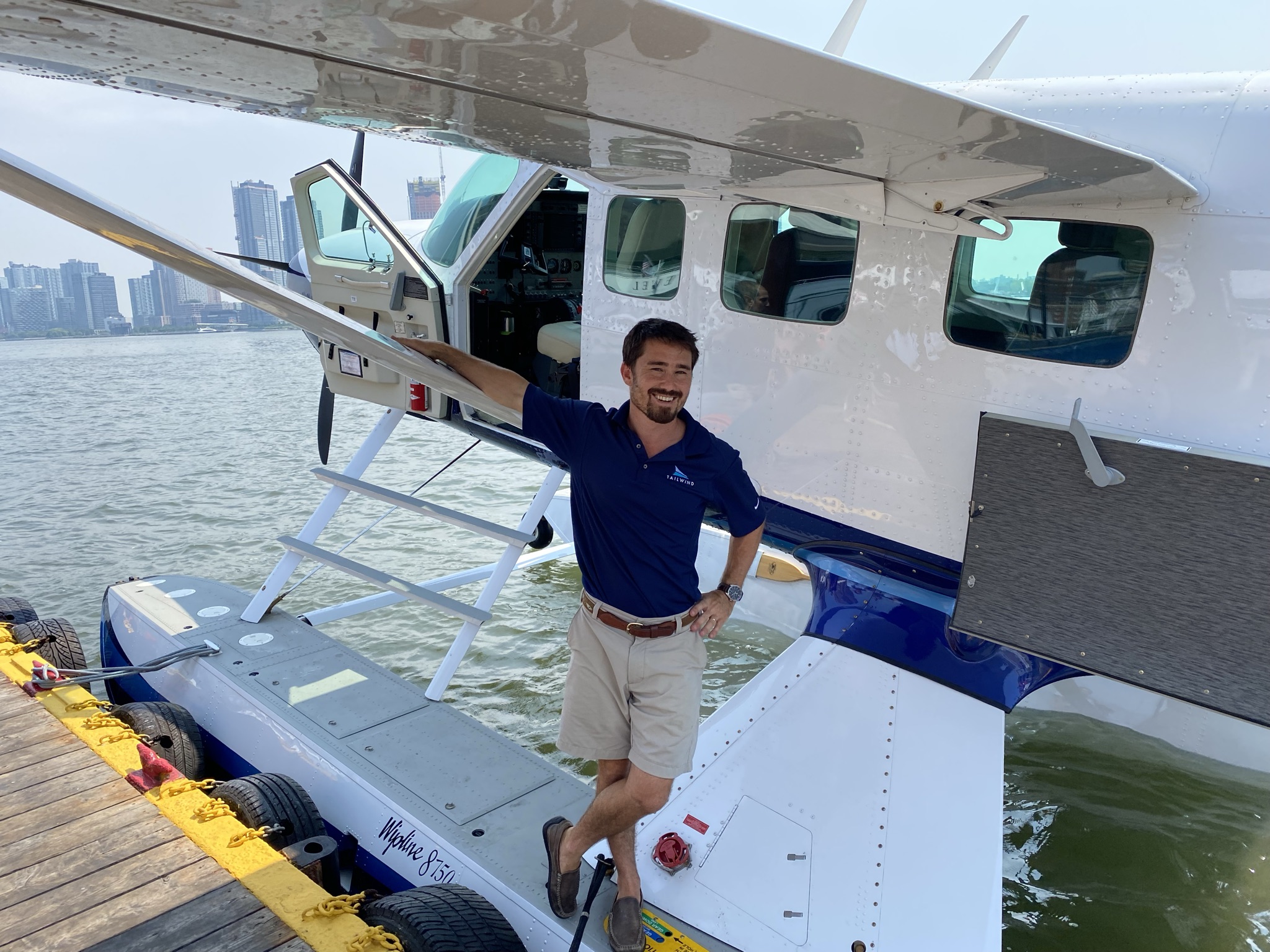 Related Articles:
All images credited to the author, Jason Rabinowitz