There is no lack of options to travel between cities in the Northeastern US. From Amtrak trains of various speeds, airline shuttle routes operating (in pre-pandemic times) nearly hourly, and a large selection of coach buses, people have travel choices ranging in cost from just a few dollars to hundreds of dollars.
Now, this transportation-rich corridor is about to get a little richer. After a few years of planning and interruptions due to the gutting of business travel during the COVID-19 pandemic, a new means of transportation between New York City and Boston Harbor has emerged.
Tailwind Air is an already established seaplane operator that flies out of the New York Skyport (NYS) seaplane base on Manhattan's East 23rd Street. The carrier caters to the high-end weekend getaway market for those who just can't bear to take the train or sit in traffic.
With existing operations to the East End of Long Island, Tailwind's 85-minute block time to Boston Harbor is quite a bit longer than its existing flights. Tailwind says the Manhattan-Boston seaplane route can be up to 100% faster than commercial flights or Amtrak. The scheduled service launches on 3 August.
Operated with an eight-seat Cessna Grand Caravan EX seaplane up to four times per weekday, Tailwind says one-way fares bottom out at $395 with advanced purchase, climbing all the way up to $795 for a flexible ticket. Various commuter ticket booklet options bring the fare down a bit. For comparison purposes, a quick Google Flights search shows that last minute first class fares from New York to Boston range from $354 to $484, well below the range of prices offered by Tailwind.
Tailwind is banking on its offer of convenience and speed of overall trip time to justify its fares. While Amtrak travels between city centers, even the Acela is notoriously slow between New York and Boston. Train travel times average between 3.5 hours and nearly five hours. Shuttle flights from New York LaGuardia have fast flight times, but getting to and from LaGuardia can be time-consuming and unpredictable, while aircraft often spend more time taxiing to the runway than they do in the air.
While Tailwind boasts tantalizingly short trips, it does come with some operational challenges, as seaplanes must operate within visual flight rules. That means that Tailwind cannot fly these aircraft during adverse weather conditions — a frequent occurrence in New York summers — nor can it operate at night.
Not being able to operate at night is likely one of the reasons why Tailwind only plans to operate the service seasonally. The eight-seat seaplane also has much more limited cargo capacity than a commercial aircraft or train, so passengers likely will not be able to bring along copious amounts of baggage.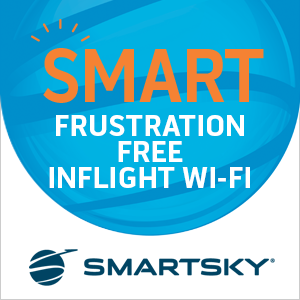 The Cessna Grand Caravan EX offers passengers a sort of hybrid between traditional first class seating and extra legroom economy seats often found on US domestic flights. A 360 degree tour posted by the airline shows a 1-1 configuration with the center four seats facing each other.
Tailwind says seating in the 'executive' cabin features 35″ pitch, though I'm eager to break out the measuring tape on this one. The aircraft does not appear to offer any sort of USB port to charge up devices on these short flights.
With an existing market and user base for seaplane flights out of New York, Tailwind is set to offer a compelling new option for those who can pony up the hundreds of dollars to save an hour or two.
As travel rebounds after the pandemic, this may indeed be an enticing option for the adventurous business traveler.
Related Articles:
Featured image credited to Tailwind Air