KLM customers travelling to a selected number of destinations can now have the necessary COVID-19 travel documents checked in advance. KLM's COVID-19 check | Upload@Home is a new service that allows customers to travel well-prepared and smoothly.
KLM understands that travelling with all the COVID-19-related requirements can be a challenge at the moment, especially because the rules change and can vary from country to country. Pre-validating the documents required by the destination via Upload@Home means that customers can be sure in advance that their documentation is in order. Also, checking COVID-19 documents in advance can speed up the check-in process at the airport.
Participation in Upload@Home is free and voluntary. With this innovative digital self-service, KLM wants to help its customers as best as possible with the complex entry regulations of the country of destination regarding COVID-19 travel documents.
How KLM's COVID-19 check works | Upload@Home
KLM's online check of COVID-19 documents is now available for all KLM flights to Amsterdam, and for KLM flights from or via Amsterdam to Curaçao, Dubai, Lima, St Martin, Istanbul, Germany and Spain. This number of destinations for which Upload@Home is available, is expected to increase in the near future. Customers who have booked a flight to one of these destinations and are eligible for this service will receive an invitation to participate. They collect the required documents and upload them up to five hours before departure. They will be sent the result by e-mail, usually within an hour. KLM staff performing the check are available between 06.00 and 22.00 CET.
At the airport
All customers who need COVID-19-related travel documents for their journey can collect their boarding pass and check in their baggage at the check-in desk at the airport. If they have had their documents checked online via Upload@Home beforehand, all they need to do is show their passport or ID card and any visa. However, KLM recommends always bringing hard copies of the required COVID-19-related documents with them to the airport, as customers may have to show them upon arrival at their destination.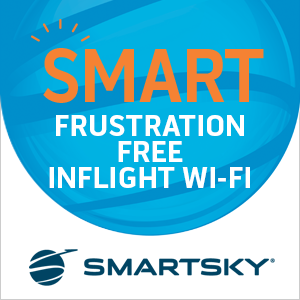 "Travel is complicated at the moment, as countries set different entry requirements, which can also change quickly. It is important for KLM to unburden our customers as much as possible. That is why KLM's COVID-19 check | Upload@Home was devised. This innovative service enables KLM customers to go to the airport with peace of mind, because they know for sure that they have the necessary COVID-19 travel documents in order." Boet Kreiken, executive vice president Customer Experience, KLM
"KLM's COVID-19 check | Upload@Home is a great example of how digitization and human work can go hand in hand to offer the customer the best possible experience. This innovative self-service was developed quickly and in-house. In the near future we will look at which new destinations we can offer Upload@Home to." Pieter Groeneveld, senior vice president Digital, Air France-KLM
About KLM Royal Dutch Airlines 
For over a century, KLM has been a pioneer in the airline industry. KLM is the oldest airline still operating under its original name and aims to be the leading European network carrier in customer centricity, efficiency and sustainability. The KLM network connects the Netherlands with all of the world's key economic regions and is a powerful engine driving the Dutch economy.
KLM Royal Dutch Airlines is part of the Air France–KLM Group. KLM is also a member of the global SkyTeam Alliance, which has 19 member airlines.
For more information about KLM, please visit KLM.com
Featured image credited to KLM