As scheduled passenger flights in India plummeted in the face of the now-declining second wave of coronavirus infections, cargo operations saw strong gains, with domestic carriers answering the call to transport tests, vaccines, and oxygen concentrators.
Given India's targeted vaccination campaigns —  including for young people — and the booming air freight business created by online retail giants Amazon and Flipkart, airlines see no sign of abatement. "We expect the [cargo] market to continue to grow after the pandemic," said IndiGo chief commercial officer William Boulter.
Under its CarGo brand, IndiGo carries over 40% of the domestic cargo flown by India's passenger airlines. Last year, it used ten Airbus A320/321 passenger aircraft for CarGo operations. These 'CarGo-in-cabin' charters enabled significant payloads.
"We are the largest carrier of vaccines within India, thanks to our broad coverage [serving] the production centers of Pune, Hyderabad and Mumbai," said Boulter. The carrier is in the process of sourcing four A321ceo aircraft, which will be converted from passenger to freighter configuration.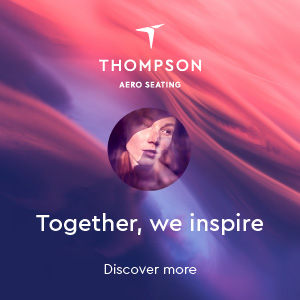 Budget operator SpiceJet's cargo arm, SpiceXpress, also started augmenting belly space with cabin space for cargo last year. It can transport 2-4 tons on its Boeing narrowbodies and 500-700kg on its Bombardier Q400 series turboprops.
"In Q3, FY21, our cargo revenues increased by 447% year-on-year," a senior airline spokesman told RGN. Between 12 January and 12 April, SpiceJet transported a record 88,802kg of COVID-19 vaccine shipments, which equates to 34 million vaccines.
Even full-service carrier, the Tata-SIA owned Vistara has "significantly ramped up our cargo operations and explored business opportunities since the first lockdown", said chief commercial officer Vinod Kannan. "Given the potential of the segment, we have been operating 'cargo-only' flights from London and within our domestic network."
But given the aggressive competition in the market, there is a concern about future overcapacity. "Cargo yields have been very good overall for the past 12 months. But, at this point, they seem to be flattening a little," warned IndiGo CEO Ronojoy Dutta. He said a broader study is underway to determine "a long-term strategic plan for the cargo business".
While it is uncertain when the pandemic will end, airlines in India have demonstrated resilience during the crisis. After the first wave, IndiGo restored roughly 80% of its flights relatively quickly, noted Boulter. "As soon as demand materializes, we will be ready."
Meanwhile, India's only dedicated freighter airline, Blue Dart, has also played a pivotal role in moving freight amid the pandemic and is cautiously optimistic about its prospects for the new fiscal year which began on 1 April.
The Airports Authority of India said AAI Airports across the country are also contributing "by ensuring seamless transport and shipment of vaccines and other essential medical supplies across the length and breadth of the country".
Related Articles:
Featured image credited to Airports Authority of India