Honeywell announced today that dnata USA has expanded its deployment of Honeywell ThermoRebellion™ temperature monitoring solution to support domestic and international passengers at Boston Logan International Airport. dnata, one of the world's largest air services providers, offers ground handling, cargo, travel and flight catering services across five continents.
In collaboration with dnata in late 2020, Honeywell installed its advanced skin temperature screening systems at passenger and employee entrances in Terminal One at the John F. Kennedy International Airport in New York. Now, passengers checking in at dnata's various airline customers' ticket counters in Boston will pass through the system before checking in to their flights. This new installation demonstrates the value dnata sees in how Honeywell ThermoRebellion can help people return to air travel with confidence.
'Protecting the health and safety of air travelers and our workforce is our top priority,' said David Barker, CEO of dnata USA. 'Our positive experience with the Honeywell ThermoRebellion installation at JFK International Airport convinced us to replicate the same success at Boston Logan International Airport in support of dnata customers. With this we can deliver the highest levels of safety and efficiency for our airline partners, as well as their passengers.'
The Honeywell ThermoRebellion temperature monitoring solution can be rapidly deployed at entry points in airports, office buildings, schools, large retailers and other high-traffic locations to quickly and efficiently identify individuals exhibiting elevated skin temperature. The solution, which was introduced in the U.S. last year and Europe earlier this year, helps customers implement site monitoring protocols.
As an individual passes in front of the high-resolution, thermal imaging camera, his or her skin temperature is automatically detected within seconds and results are displayed on accompanying monitors. Those individuals who display an elevated skin temperature, based on settings established by the operator, can be guided to undergo secondary screening.
Honeywell's solution was designed and tested to meet the recommendations set by the U.S. Food and Drug Administration Enforcement Policy for Telethermographic Devices in April 2020 to address the usage of thermal imaging systems during the COVID-19 pandemic. In accordance with this policy, Honeywell ThermoRebellion rapidly scans one individual at a time and uses a specialized calibration device known as a 'dual black body,' which enables the system to provide two points of reference to deliver temperature readings.
Honeywell ThermoRebellion incorporates software powered by artificial intelligence, allowing for each individual pixel captured by the camera to be rapidly assessed for elevated skin temperature. It is also designed to enable customers to comply with cybersecurity and data privacy regulations.
The system is self-contained and mobile, and includes onsite installation, training and technical support. Operators require minimal training as the solution uses an intuitive graphical user interface.
Honeywell ThermoRebellion is part of a comprehensive company-wide effort to develop innovative solutions to help critical sectors of the global economy recover and help people return to public spaces with confidence.
Honeywell also offers a portfolio of Healthy Buildings solutions that provide a holistic view of a building's health based on key factors such as indoor air quality, occupant flow, personal protective equipment analytics, social distancing and sanitation efficacy.
Honeywell ThermoRebellion™ is not currently FDA 510(k) cleared or approved. The Honeywell ThermoRebellion measurement should not be solely or primarily relied upon to diagnose or exclude a diagnosis of COVID-19, or any other disease. Elevated temperature identified by the Honeywell ThermoRebellion™ system should be confirmed with secondary evaluation methods (e.g., an NCIT or clinical grade contact thermometer). Public health officials, through their experience with the Honeywell ThermoRebellion device in the particular environment of use, should determine the significance of any elevated temperature based on the skin tele-thermographic temperature measurement. The Honeywell ThermoRebellion technology should be used to measure only one subject's temperature at a time. Visible patterns are only intended for locating the points from which to extract the thermal measurement.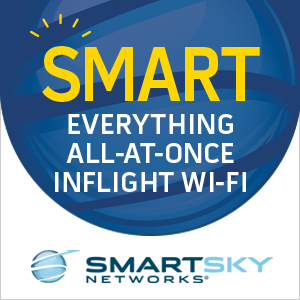 Honeywell Safety and Productivity Solutions (SPS) provides products, software and connected solutions that improve productivity, workplace safety and asset performance for our customers across the globe. We deliver on this promise through industry-leading mobile devices, software, cloud technology and automation solutions, the broadest range of personal protective equipment and gas detection technology, and custom-engineered sensors, switches and controls. For more information, please visit: sps.honeyewell.com.
Honeywell is a Fortune 100 technology company that delivers industry-specific solutions that include aerospace products and services; control technologies for buildings and industry; and performance materials globally. Our technologies help aircraft, buildings, manufacturing plants, supply chains, and workers become more connected to make our world smarter, safer, and more sustainable.