They say that necessity is the mother of invention. Many Canadian snowbirds, who are presently making their way home from sunspots like Florida, are availing of a loophole in Canada's strict re-entry requirements by flying to Northern US airports and simply taxiing over the land border.
While these snowbirds, many of whom are vaccinated, must still submit to a COVID-19 testing regime and quarantine on arrival for 14 days at home, a land-border crossing enables them to circumvent a costly stay at a government-approved quarantine hotel  — a requirement they would otherwise face if they had flown directly into Canada.
But is cost the sole reason why snowbirds are taking this approach?
Runway Girl Network had a digital sit-down with a family of newly-returned snowbirds to more fully understand what drove their decision and what type of reception Canadians can expect at the border. Somewhat inexplicably, being fully vaccinated against the virus warrants no special privileges for these Canadians.
They chose to remain anonymous for our interview given that this is a contentious issue, with some government officials calling for a crackdown at the land border.
Homeward bound
Having spent six months in Florida, it was time for our snowbirds to return home to Ontario. After learning that their Orlando International-Toronto Pearson flight had been cancelled by Air Canada, they rebooked to fly home from Tampa, confiding: "We had accepted that we would be doing the Toronto hotel quarantine for three days."
But their Tampa flight was also cancelled, and they were rebooked yet again on a direct flight to Pearson from Fort Lauderdale, some four hours away from their Florida residence. "This would mean renting a car and a hotel stay prior to the flight," which they deemed to be too far and would entail too many interactions with people "so we cancelled this flight" and went with Plan C. Booking a flight out of Tampa with Frontier Airlines and landing in Buffalo Niagara International Airport (BUF) turned out to be the most convenient option.
Before the COVID-19 crisis, it was not uncommon for Canadians who live within a few hours of the land border to avail of cheap flights from Florida to BUF, and grab a taxi for the rest of the journey. But this option has grown even more appealing amid the pandemic.
Tracking and testing
Prior to traveling, our snowbirds went to a state-run testing site in Bradenton, Florida for a free PCR test. "We had heard that we needed an account with Labcorp to receive our result so we set that up" and received a receipt. A negative PCR test, taken within 72 hours of departure, is required to enter Canada, whether one is traversing via land or air.
They also established an ArriveCan account to ensure the Canadian government could track them during quarantine and gather contact tracing information, per government rules. Finally, setting up an account with Canadian firm Switch Health ensured they would receive the mandatory Day 1 PCR test on arrival into Canada and the Day 8 test.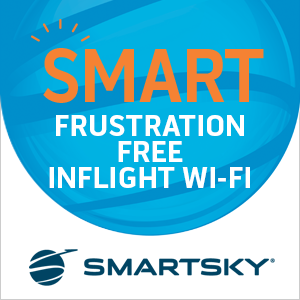 With negative test results in hand, the snowbirds set off for Tampa International. Both the airport and Frontier required masks and airline employees checked temperatures at the gate. There was no onboard food and beverage service save for the ability to purchase bottled water, but the crew members were friendly and the flight was enjoyable.
Once they arrived at the airport they quickly collected their luggage and headed to the taxi stand. They did not have to book ahead of time and paid a flat rate of $60 to cross the Peace Bridge in Buffalo into Fort Erie, Ontario.
Each car crossing the border had to submit to questioning for roughly 15 minutes. Some of the questions were standard, with the border guard asking the taxi driver: "Where are you going? When are you going back to the USA? Do you have guns, alcohol, etc.?
After checking the identity of the car's occupants, the agent asked the snowbirds point blank if they were traveling over the land border simply to avoid the mandatory three-day hotel stay. "That caught me off guard!  I said partly yes. I wish I had told her that our first priority was the direct flight and this was the only one that would work for us."
They were informed of the requirement to quarantine at home for 14 days, and to test for the virus. And they were warned they would face a fine of up to $1 million for breaking the rules. The Government of Canada's website states:
Violating any instructions provided when you enter Canada or putting others at risk of a serious communicable disease are offences under the Quarantine Act and could lead to up to three years in prison and/or up to $1 million in fines.
The border guard directed them to a Red Cross station where a nurse guided them through their arrival COVID-19 test and distributed the 8-Day test to take with them.
Now home quarantining for 14 days, they receive daily emails from ArriveCan asking if they have developed any symptoms of COVID-19. They also receive daily automated phone calls asking who lives with them and if they have participated in any social activities such as leaving the house or having guests over.
They have no regrets about safely spending their winter months in Florida, where they were careful to wear masks, socially distance, submit to temperature checks when required, and share contact tracing information. It was, after all, in Florida where they were able to quickly get vaccinated for COVID-19.
"The vaccine was brought to our gated community. The Governor of Florida felt that if Canadians were living there we should be vaccinated to help protect the Americans we lived around. Free. Very well organized, very safe. They did 1,200 people every day for five days. Lots of staff, well staged, we left our home, went in our golf cart and were back home in less than an hour!"
In what might be considered an ironic twist, reports suggest that the Canadian province of Manitoba is having truckers vaccinated in North Dakota. Ontario, meanwhile, has made a call to Detroit in the hopes that their essential workers crossing the border can be vaccinated with the surplus of vaccines in the US.
And yet, being vaccinated makes nary a difference to Canadian snowbirds when re-entering Canada.
Related Articles:
Featured image credited to Frontier Airlines