Spare a thought for anybody in the UK named Amber List this week, as the country's red list, amber list and green list COVID travel categories descend into chaos and confusion.
Government ministers and travel advice are contradicting each other, sometimes on national television. Thousands of travellers have already departed for countries on both the green and amber lists, more are wondering whether the "you can book with confidence" message from the travel industry was not perhaps quite accurate, and there's still no clear guidance for people trying to keep themselves and those around them safe.
The government is giving "damaging mixed messages" according to pilots union BALPA, with conflicting advice on the legality, propriety and advisability of certain kinds of travel creating confusion for travellers — and for airlines.
On the red-amber-green list side, since the rules changed on 17 May, travellers arriving into the UK from newly green list countries require just a pre-departure test and a single day 2 test on return. Those arriving from amber list countries add a ten-day quarantine and an additional day 8 test, with a day 5 test-to-release option — the protocol on which this journalist recently reported. From red list countries, the UK adds the requirement for a full quarantine hotel package.
But amber list countries fall into a strange grey area. "You should not travel to amber list countries or territories" says the UK advice effective 17 May. But, unlike previously, travelling internationally for holidays is no longer against the law, even to amber list countries.
Furthermore, the UK foreign ministry's own advice on which countries are safe for travel operates an entirely different list, which is not synced with the red-amber-green lists. Airlines and holiday providers generally use the foreign ministry's list, not the red-amber-green list, when deciding whether to cancel and refund travel, leaving travellers who have booked in good faith and trusting in refund promises in the lurch.
Meanwhile, the UK's closest neighbours in the EU announced on Wednesday that vaccinated travellers will be welcomed for "non-essential" travel, welcoming a substantial proportion of the UK population: 39% has received a second vaccination, with 70% at least one.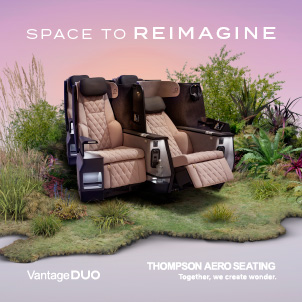 A key issue is that "amber" is ambiguous, and here's the problem of communications and expectations-setting. While governments love a red-amber-green information dashboard, the problem with implementing one publicly is that those colours actually have connotations in the real world.
On the road, an amber signal on a traffic light tells the driver to proceed at caution. You stop, look around, and continue on your journey while keeping an eye out for anything unusual or dangerous.
That doesn't seem to be what some government ministers are saying amber means here. If indeed prospective travellers are not to travel to amber countries, then these countries should not be called "amber". They should be red list countries, with the further category requiring supplementary hotel quarantine on arrival into the UK seeing a further level — "black list" is probably too weighted, but perhaps "red critical", "red supplemental", "red monitored quarantine", or something similar.
Moreover, neither consideration nor advice has been given to the second largest segment of outbound UK travellers, and one that is more than twice the size of outbound UK business travellers: those who are "visiting friends or relatives", known as the VFR travel segment, and who are in many cases not going overseas on holiday per se.
Almost a quarter of pre-pandemic UK outbound travel was principally for VFR, although the wording of questions used by regulators like the CAA [PDF] usually asks about the "main reason" for travel, so spending six days with grandma and a week at the beach wouldn't count.
But even if lowballed, that kind of number is unsurprising for a country with substantial diaspora populations, one that until recently participated in a union allowing full freedom of movement with almost its entire continent, and one that says it retains an ambition to be "Global Britain".
Many people's lives are international now — this may not be a popular message welcomed by a government run by the instruments of isolationist Brexit policy, but it is nonetheless the reality. People living in the UK have family, partners, friends and relations across the world, who in many cases they have been legally prevented from seeing for many months now. And, fundamentally, travelling for VFR purposes may well be low risk: spending a couple of weeks in a (potentially fully vaccinated) family member's home in a warm, sunny clime, splitting your time between drinking coffee and/or wine on the balcony, sunning on the beach and dining outdoors, say.
This lack of engagement with the reality of life, and the addition of yet more confusion and doubt to the question of whether it is safe and permissible to travel to reunite with long-missed loved ones, is neither sensible nor just.
Related Articles:
Featured image credited to British Airways