From European budget carrier easyJet to US legacy operator American Airlines, from TAP's maintenance and engineering arm to Lufthansa Technik, airlines and MRO providers have been singing the praises of 8tree's dentCHECK dent-mapping/reporting service, which measures and analyzes dents, bumps, lightning strikes and blend-outs on metallic, composite, curved and flat surfaces, including on aircraft.
Now, inflight entertainment and connectivity provider Panasonic Avionics has forged a partnership with 8tree to make dentCHECK available at Panasonic Technical Services' (PTS) regional line stations at Los Angeles International Airport, London Heathrow and Sydney Kingsford Smith Airport.
Panasonic's customer base includes more than 300 airlines located across the globe. An important business unit within Panasonic Avionics, PTS provides spares, repairs, line maintenance and technical services at more than 50 locations globally. By using performance tools on and off-wing, and scheduling cabin checks to detect any system anomalies, PTS boasts that its team "finds and corrects most defects that have gone unreported".
8tree's dentCHECK adds a powerful new tool to PTS's proverbial shed, enhancing its cadre of maintenance services at key hubs. Instead of spending hours to map individual aircraft dents with a depth gauge and a ruler, mechanics using dentCHECK can obtain this information at the push of a button.
"This new service offering will allow Panasonic Avionics' customers yet another convenient, accurate and efficient way to protect their commercial aircraft investment, avoiding unnecessary cost and time delays," says Panasonic in a statement.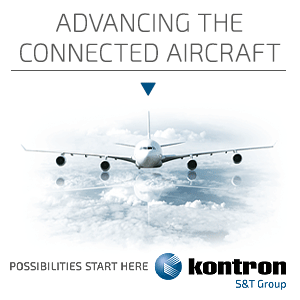 A spokesman for Panasonic says 8tree is providing the dentCHECK dent mapping/reporting equipment to Panasonic, and then the work is done by a PTS technician.
According to 8tree, the dentCHECK solution is approved and recognized by all major aerospace OEMs.
"It is slashing dent-mapping/reporting times by 90%, while delivering unprecedented levels of measurement accuracy and SRM-compliant answers," says the German firm.
"dentCHECK is revolutionizing the speed with which airlines can inspect airframe damage caused by GSE (ground support equipment) collisions, bird strikes, hail or damages occurred in production. This reduces turn-around-time (TaT) and boosts operational efficiency."
Related Articles:
Featured image credited to Mary Kirby