QuiverTree Media has teamed up with ikonoTV, the world's first art streaming platform, providing access to content from worldwide collections, archives, galleries and museums inflight. The collaboration provides innovative new access to the art world, broadening access to works with new reach.
Passengers are given the opportunity to quietly contemplate great works in a silent streaming format onboard from personal devices and also seat-back screens. The rich variety of works includes masterpieces such as The Garden of Earthly Delights by Netherlandish master Hieronymus Bosch, the Naked Maja from the Prado's Goya Collection through to ancient gems such as the exquisite Nefertiti Bust dating back to c. 1345 B.C.
The concept of streaming Art in Silence enables flight passengers to immerse themselves in the works without the distraction of sound, commentary or any element which could interfere in the sentiment evoked by the visual experience.
"Continuing to inspire guests onboard with fresh, remarkable experiences made possible with digital expertise is part of QuiverTree Media's DNA. We are privileged to lead the transformation of the inflight content offering as a disruptive CSP and unlock exceptional new opportunities for airlines with technical innovation" says Guillem Gassó, VP Commercial at QuiverTree Media.
Art onboard airlines 
QuiverTree Media and ikonoTV began recently commenced roll out of the innovative content introducing it onboard several launch airlines including Iberia Express, Volotea, Air Nostrum, Pegasus and Sun Express.
The offering coincides with the current closure of many museums and other cultural venues as a result of the ongoing pandemic. The decision to enable greater access to art during a time of increased restrictions was a conscious effort given the demonstrated abilities the medium has on personal well being. Organisations which promote the benefits of art as a contributor to both physical and mental well being include the WHO (source: Euronews 21.11.2019)
Founded in 2011 by Elizabeth Markevitch, a curator with over 20 years of experience, ikonoTV showcases a collection of more than 500.000 works. The service offers subscribers access to Silent Streaming of Art in addition to interviews with artists, documentaries, exhibitions and performances, as well as the opportunity to meditate in museums.
"People can often be intimidated by art, concerned they may not understand it, when in fact, one only needs the opportunity to relax and feel in order to experience it and feel fulfilled." notes Elizabeth Markevitch. "Providing the world with opportunities to access artistic experiences daily, contributes to greater openness in an environment that can increasingly appear to be full of barriers" she adds.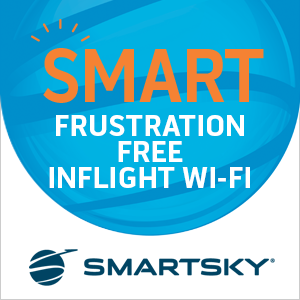 About QuiverTree Media 
QuiverTree Media is a specialist in Aviation Media integrating Content, Advertising and OTT services onboard. QuiverTree Media capitalises on media convergence to extract optimal value from the inflight medium for its airline clients. The proposition combines increased content agility with potent advertising formats and OTT product streaming.
QuiverTree was created by investors from IFEC, Software and Media backgrounds. QuiverTree customers include top airlines in Europe, Africa and Asia serving 100 million customers with a combined fleet of over 500 aircraft.
About ikonoTV 
ikonoTV is a unique art VOD platform in Berlin, Germany. ikonoTV also produces special videos allowing its global audience to have a pure visual, emotional art experience by not adding any sound or commentary. ikonoTV streams and aggregates, from different production houses, art films dedicated to all epochs and cultures from antiquity to contemporary art. ikonoTV's program is shaped in cooperation with more than 500 international artists and the most important collections, archives, galleries and museums from all over the world.