Traveling with my wife between the US Virgin Islands and New York last month proved highly educational, both in terms of the on-ground and in-the-air experience.
The main USVI airport, Cyril E King in St. Thomas (STT), has a single east-west runway and a small terminal with 11 gates. The gates are at ground level and passengers board their aircraft via airstairs. This is not really troublesome on an island known for consistently warm and sunny weather but could be an issue for passengers with reduced mobility.
An upgraded terminal with aerobridges has been approved but construction has not yet begun. Waiting for my Delta Air Lines flight to New York JFK, I did see a few signs around STT apologizing for the appearance of the terminal. Like a one-two punch, Hurricanes Irma and Maria hit the islands in 2017 and the effects are still visible across the territory with damaged and partially repaired properties dotting the landscape.
The terminal features a bar/restaurant and two small retail outlets which sell common travel concessions including water, soda and snacks. It also offers free Wi-Fi throughout. However, my wife and I noted that every power outlet we tried at the seats was non-functional.
Before boarding, we were informed of New York State rules, which require a completed Traveler Health Form. The form asks for basic information, and whether you've taken your COVID-19 test within 72 hours prior to arrival in the state.
At the time, it also stipulated that all individuals traveling to New York must adhere to a 10-day quarantine unless arriving by road from one of its neighbouring states.
However, the quarantine guidance for domestic and vaccinated travelers has since been updated. Travelers arriving from another US state or US territory have the option to quarantine for three days providing they obtain a test both three days prior to arrival and on the fourth day in New York, measured from time of arrival. Travelers that meet this criteria may exit quarantine upon receipt of the second negative diagnostic test result.
Moreover, asymptomatic individuals who have been vaccinated against COVID-19 do not need to quarantine during the first three months after full vaccination if they meet certain criteria.
Note that New York State still threatens that "significant penalties" may be imposed on any individual who fails to complete the Traveler Health Form.
We filled out the form via our cell phones and received a confirmation email.
Boarding for our flight began early and the 20-year old 757-200 aircraft (N6715C). Appreciating that Delta has blocked middle seats amid the pandemic, the loads were nonetheless light. While airline passenger numbers continue to recover, this was a stark reminder of the impact of COVID-19 on aviation. In years gone by, a direct service to New York City from USVI on a winter weekend would usually be full of returning vacationers.
Service on board was identical to our flights heading to the Virgin Islands. Delta's CareStandard means limited onboard food and beverage options. We were served two identical snack packs with bottled water wrapped in a ziplock bag – one 30 minutes into the flight and the second one about three hours in.
The staff was friendly and courteous, responding very quickly when we requested more water. On this flight, the head stewardess also made it a point to explain that passengers must remove their face masks before using oxygen masks, should such an emergency occur.
Although it may seem obvious, this type of added information is always welcome when flying in such strange times.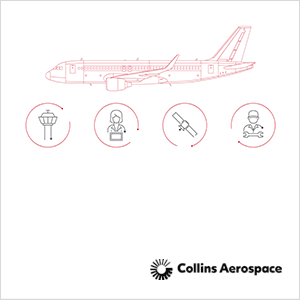 In an unfortunate repeat of our previous Delta flights, the IFE system was buggy again. This time, it refused to show live TV for the duration of the flight. It seems as though Delta's problems with the system vary from flight to flight. This is  an area that needs some attention.
After another relaxed flight we were on the ground at JFK, 40 minutes ahead of schedule. On deplaning, US Army personnel checked everyone's Traveler Health Form info.
We then took a taxi back home. In each of the subsequent days, we were contacted by the New York State Department of Health to verify our compliance with quarantine requirements. Perhaps such contact tracing efforts should have been implemented 11 months earlier when the pandemic began, but that is another story for another time.
Related Articles:
Featured image credited to the author, Karun Mukhi