Bombardier later this year will end production of the fabled Learjet aircraft in Wichita, Kansas and reduce headcount, as it seeks to focus on the more profitable Challenger and Global business jet families. But the Canadian airframer assures it will continue to support the Learjet fleet "well into the future", including offering a package of passenger experience enhancements.
"With more than 3,000 aircraft delivered since its entry-into-service in 1963, the iconic Learjet aircraft has had a remarkable and lasting impact on business aviation. Passengers all over the world love to fly this exceptional aircraft and count on its unmatched performance and reliability. However, given the increasingly challenging market dynamics, we have made this difficult decision to end Learjet production," explains Bombardier Inc. president and CEO Éric Martel in a statement.
Bombardier vows to provide continued support for the Learjet fleet. To that end, the airframer has launched a so-called Learjet RACER remanufacturing program for Learjet 40 and Learjet 45 aircraft, which includes a bundled set of enhancements, including interior and exterior components, new avionics, high-speed connectivity, engine enhancements, and improved aircraft maintenance costs.
The RACER remanufacturing program will be offered exclusively through Bombardier's service centre in Wichita, Kansas.
On the inflight connectivity front, Bombardier might see fit to offer Gogo Business Aviation's 4G air-to-ground Internet system, AVANCE L5, as part of RACER. L5 has been a retrofit option for in-service Learjet 40, Learjet 45, Learjet 70 and Learjet 75 aircraft since 2020, and a linefit option since 2019.
Bombardier acquired the Learjet Corporation in 1990, and with it one of the first private luxury planes made famous by movie stars and musicians. It now says the Wichita facility will continue to serve as its primary flight-test centre and be a key part of its global services network.
Additionally, Bombardier has designated Wichita as the Centre of Excellence for its specialized aircraft business and expects the facility "will play a leading role in future special mission modification contracts", adds the firm.
A pure-play BizAv company
In February 2020, the Government of Québec and Bombardier Inc. agreed a new ownership structure for the A220 commercial aircraft program, whereby Bombardier transferred its remaining shares in Airbus Canada Limited Partnership to Airbus and the Government of Québec.
At that time, Bombardier started repositioning itself as a pure-play business aviation company.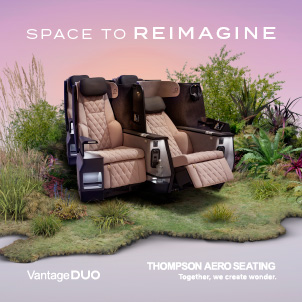 For 2020, the company reported revenues from business aircraft activities of $5.6 billion in 2020, reflecting a 3% year-over-year improvement. This increase was driven by the ramp up in Global 7500 deliveries, which reached a record 16 deliveries in the fourth quarter, partially offset by the significant impact of COVID-19 on other programs and services revenues.
Bombardier posted a net loss from continuing operations of $170 million.
In a bid to improve profitability and cash generation, the company says it will consolidate its Global aircraft completions work in Montréal; is reviewing options for underutilized hangar and industrial space at its Québec facilities; and is reducing its overall workforce by roughly 1,600 positions.
"Workforce reductions are always very difficult, and we regret seeing talented and dedicated employees leave the company for any reason," says Martel. "But these reductions are absolutely necessary for us to rebuild our company while we continue to navigate through the pandemic."
The year 2021 will be a transition year as Bombardier executes its productivity actions, further matures Global 7500 production and begins to address its capital structure. "Revenues from business aircraft activities in 2021 are expected to be better than 2020 based on a gradual economic recovery scenario," notes the firm.
Related Articles: