Don't want to fly on the Boeing 737 MAX? Air Canada, which will resume MAX operations on 1 February, says guests won't have to fly the type.
The carrier has implemented flexible change and cancellation policies for customers seeking to avoid the 737 MAX when it reinstates MAX flights between Toronto and Montreal, Halifax, Ottawa, Winnipeg and Edmonton.
While Air Canada says it is "fully confident in the return of the Boeing 737 MAX", it understands that certain customers may prefer alternative travel options. It is offering guests the ability to change their MAX flight to an alternative Air Canada flight at no extra charge – within the same cabin – up to seven days before or after the original date of flight.
"You can also choose to change your origin and/or destination to an alternate origin/destination within 200 miles," says the airline in its guidance to travelers. Additionally, guests have the option to choose an alternate itinerary with no change fee (though a difference in fare would apply) or to cancel their flight without penalty and convert the ticket to an Air Canada Travel Voucher that has no expiry date. Bookings can be cancelled up to two hours before departure.
The new policy covers tickets issued on or before 14 January 2021 with travel dates up to 31 March 2021.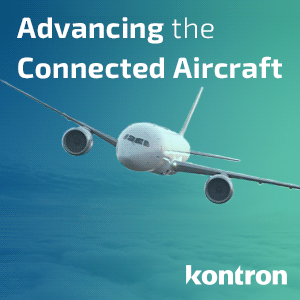 Air Canada's decision to restart MAX operations on 1 February comes on the heels of Transport Canada's ungrounding of the MAX in Canadian airspace.
On 18 January, the agency issued an Airworthiness Directive (AD) for the MAX, outlining the required modifications to be made to the aircraft prior to a return to service. It has added unique Canadian measures to its AD in a bid to further enhance the safety of the aircraft.
"Specifically, the Canadian design changes for the Boeing 737 MAX will include an enhanced flight deck procedure that provides the option for a pilot-in-command to disable a loud and intrusive warning system (commonly called the "stick shaker") when the system has been erroneously activated by a failure in the angle of attack sensor system," explains Transport Canada.
"This feature will effectively reduce pilot workload given what has been learned from the two tragic accidents, and has been fully evaluated by Transport Canada's flight test pilots. There will also be differences in training including that associated with the enhanced flight deck procedure."
Despite these changes, some travelers remain wary of flying the MAX. Individuals who identify as "fearful flyers", especially, have told Air Canada on social media that they intend to avoid the twinjet. Among their worries is that Air Canada could swap in a MAX at the last minute when travelers are at the gate. "I want a commitment that you will never swap in a MAX plane," says one commenter.
Air Canada appears to have anticipated this concern, telling guests that they can see which aircraft is operating their flight by retrieving the booking from the "My Bookings" tab on aircanada.com, or by tapping the "Trips" button on the Air Canada App, then clicking on the "Details" link in the Flight Details section.
The MAX represents a key part of the airline's narrowbody fleet renewal strategy. Air Canada has 24 MAX aircraft in its fleet, and will take delivery of 16 more of the type under a revised commitment with Boeing.
It remains to be seen if the airline will extend its flexible change and cancellation policies beyond 31 March.
Related Articles:
Featured image credited to istock.com/the_guitar_mann