ATPCO today announced it has purchased SITA's fare management system, Airfare Insight (AFI). The deal enables product consolidation with the integration of AFI into Architect, ATPCO's new pricing tool. Both companies have committed to supporting airlines during the migration period, which will see SITA customers adopting Architect.
The deal was struck after both companies jointly reviewed their respective offerings and future development programs and agreed, given the challenges airlines are facing amid the COVID-19 pandemic, it was the right time to optimize industry investments and consolidate systems.
The majority of AFI customers – including Singapore Airlines, Emirates, Virgin Atlantic, and Xiamen Air – agreed to the transfer prior to the deal closing on January 1, 2021. SITA will continue to operate AFI in 2021, while ATPCO and SITA collaborate with airlines on a timeline for the transition to Architect, enabling a smooth handover. The companies will also work together on knowledge transfers throughout 2021, leveraging their combined expertise in pricing tools for the benefit of the industry.
ATPCO launched Architect in November 2020. The new pricing tool re-imagines traditional fare management processes and was designed to enable each airline to unlock the full value of their pricing strategies. It provides more efficient automation, reduces the complexity of integrating multiple systems, normalizes the display of web fares, and accelerates the distribution of all content to the marketplace.
ATPCO's position in the industry as a neutral partner drives its commitment to deliver affordable solutions with the broader industry in mind. ATPCO has seen strong interest from the market since Architect was announced with launch customers LATAM and Icelandair, and a growing list of global airline partners are now engaging in trials with ATPCO to improve their pricing effectiveness.
"Providing value and efficiency to the industry sits at the core of what we do. After a lengthy review, we feel this deal will be a big win for airlines in a time where they need our support the most. We are already the home for fare distribution, and Architect is well positioned to serve the airlines' needs moving forward," said Alex Zoghlin, CEO of ATPCO. "Industry consolidation and simplification is in the best interest of all, and this was an opportunity we couldn't pass up."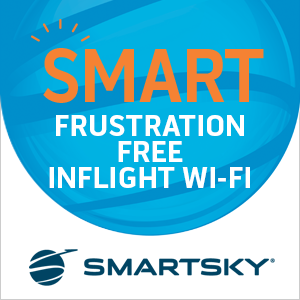 Barbara Dalibard, CEO of SITA, added: "For the last few years we have focused on simplifying our portfolio to deliver more value for customers and this deal represents the latest step in that journey. Being at the heart of the air transport community, SITA has been committed to working with customers throughout the pandemic to keep operations running and offer solutions that respect the challenging economic environment. By consolidating the expertise and market reach of both companies in the fares management space, this move will be highly beneficial to SITA AFI employees, customers, and the airline industry as a whole."
ATPCO and SITA will continue securing further airline support of the deal in the coming weeks, and SITA will continue to operate and support AFI through January 1, 2022.
ABOUT ATPCO
ATPCO is the foundation of flight shopping, providing pricing and retailing content, tools, and services to 500+ airlines, global distribution systems, sales channels, and technology companies. ATPCO links the entire airline community together, collaborating to develop industry standards for airline distribution and end-to-end technology solutions. From shopping to settlement, ATPCO solutions work seamlessly across existing, new, and evolving technologies and methods. Airline-owned and reliably supporting air travel for more than 55 years, ATPCO is everywhere people buy flights.
Featured image credited to istock.com/JakeOlimb