Panasonic Avionics Corporation (Panasonic Avionics), a market leader in in-flight entertainment and connectivity, and IMG have agreed to extend and expand their long-standing relationship to deliver live sports content to the world's leading airlines.
The companies have signed an agreement giving Panasonic Avionics all international in-flight rights to Sport 24 and Sport 24 Extra, the world's only global live sports channels. Airlines that offer Sport 24 and Sport 24 Extra will be able to connect their passengers to unmissable live sporting moments from around the world with live content available in real-time.
Per the terms of the agreement, Panasonic Avionics will exclusively provide IMG's Sport 24 and Sport 24 Extra channels, to any airline, regardless of the in-flight entertainment system or connectivity network they use.
Andrew Mohr, Vice President of Digital Solutions and Services at Panasonic Avionics Corporation, said, "There's nothing quite like the power of live sports, and we are pleased to work with IMG to deliver the world's most exciting sporting events to airline passengers. Watching sports live in-flight creates unforgettable moments, and we're delighted to be able to exclusively provide this service to airlines no matter which connectivity network they are using."
Richard Wise, SVP, Content and Channels, IMG Media, said, "This latest agreement with Panasonic will bring our Sport 24 broadcast to millions more passengers across more global airlines in the years ahead. This new deal also conveys the confidence both parties have in the recovery of the airline industry post the pandemic, especially now that vaccines are being rolled out around the world.
"Panasonic's role as the official provider for our channels is a significant step in the growth of live sport as in-flight entertainment. Premium live coverage of the world's major sports tournaments and events is a must-have for airlines wanting to cater to and engage with their customers. We're proud to be part of this exciting development for the in-flight industry."
Sport 24 and Sport 24 Extra
Sport 24 is the only truly global, live sports channel that is available to airlines, and it's exclusively available from Panasonic Avionics. It includes exclusive in-flight coverage of the UEFA Champions League, Premier League, NFL, NBA, NHL, Tennis Grand Slams, Golf Majors and the Ryder Cup, the NRL, and much, much more live sporting action.
It broadcasts 24-hours a day, 365 days a year, connecting passengers to over 16 hours of premium live content each day. Over 30 different global sports leagues, federations and unique events will be shown in 2021, including the Tokyo 2020 Olympics and UEFA Euro.
As part of the agreement, Panasonic Avionics and IMG intend to work together to develop new sports content offerings that could be made available under the Sport 24 umbrella.
Panasonic Avionics Live Television Service
Panasonic Avionics' live television service creates an exciting entertainment experience by offering premium live sports and news as it unfolds. In this new golden era of television, this service gives passengers the ability to watch anything they want, when, and where they want. Airlines that include live television as part of the in-flight experience, have an opportunity to stand out as thought leaders in a crowded marketplace.
Almost 1,000 aircraft around the globe are connected with the company's live television service, of which Sport 24 and Sport 24 Extra are an integral part.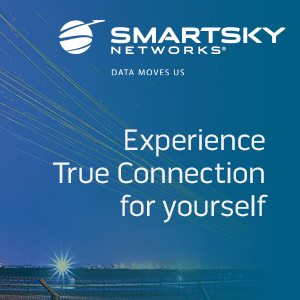 About Panasonic Avionics Corporation
Panasonic Avionics Corporation is the world's leading supplier of in-flight entertainment and communication systems. The company's best-in-class solutions, supported by professional maintenance services, fully integrate with the cabin enabling its customers to deliver the ultimate travel experiences with a rich variety of entertainment choices, resulting in improved quality communication systems and solutions, reduced time-to-market and lower overall costs.
Established in 1979, Panasonic Avionics Corporation, a U.S. corporation, is a subsidiary of Panasonic Corporation of North America, the principal North American subsidiary of Panasonic Corporation. Headquartered in Lake Forest, California with over 3,500 employees and operations in 60 global locations, it has delivered over 15,400 IFE systems and 25200 in-flight connectivity solutions to the world's leading airlines.
About IMG
IMG is a global leader in sports, fashion, events and media. The company manages some of the world's greatest athletes and fashion icons; owns and operates hundreds of live events annually; and is a leading independent producer and distributor of sports and entertainment media. IMG also specializes in licensing, sports training and league development. IMG is a subsidiary of Endeavor, a global entertainment, sports and content company.
Featured image credited to istock.com/JakeOlimb