Viasat's decision to purchase the remaining assets of the European joint venture it established with Eutelsat – giving it full control of the KA-SAT satellite – was driven by a simple need for more capacity.
"We need capacity and we need it now," Viasat president, Global Mobile Solutions Jim Dodd told Runway Girl Network after the Carlsbad, California-based firm announced it will purchase the remaining 51% share of Euro Broadband Infrastructure (EBI), the wholesale broadband business created as part of Viasat's former partnering arrangement with Eutelsat.
By assuming control of the KA-SAT asset, Viasat can manage that capacity across different markets, including mobility, so "it's a real advantage and fits into our vertical strategy", said Dodd, who joined the Viasat team a week before COVID-19 was named a global pandemic.
The €140 million deal, which is expected to close in the first quarter of 2021, buttons up a relationship that has evolved in recent years.
In 2018, Eutelsat opted not to invest in ViaSat-3 EMEA and instead tapped Thales to build a next-generation very high throughput Ka-band satellite focused on European markets. That satellite, known as Konnect VHTS, is expected to enter service in the course of Eutelsat's fiscal year 2022-23. In advance, Eutelsat launched a Konnect-branded satellite in January 2020. Not only has the entire French capacity on Konnect already been contracted on a wholesale basis by Orange, and TIM for capacity covering Italy, but Eutelsat's acquisition of BigBlu Broadband adds a retail pillar to its distribution network. The Konnect service is now on offer to individuals, small businesses and institutions, and pricing has been divulged by Eutelsat.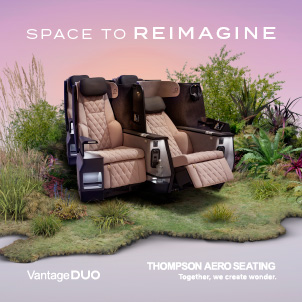 Asked by RGN if the delayed launch of ViaSat-3 factored into the company's decision to acquire the remaining EBI stake or if it was a symptom of the fact that the Viasat and Eutelsat strategies were no longer aligned, Dodd said: "I'm not sure it was either. I think it was really more about an opportunity because of their strategy [for] Konnect … to buy the remaining portion [of EBI] to get the added capacity."
Supplier issues previously saw the ViaSat-3 program slip from 2019 until 2020. Now, the Americas satellite is expected to launch next year due to a pandemic-related slowdown. The EMEA satellite is targeted to launch six months later.
Viasat needs the extra capacity provided by KA-SAT before ViaSat-3 comes on line. The company has been expanding its presence in Europe with inflight connectivity – including securing new customer KLM – and offers a growing residential Internet service business in Europe, including in Spain, Norway and Poland.
With control of KA-SAT, Viasat will look to further expand the residential business and continue expanding mobility, including "easing into maritime and land mobile", said Dodd, and using the asset as a launch point to ViaSat-3.
With specific regard to inflight connectivity, the Viasat executive noted that it has "kind of become a mandatory for all these airlines".
Implementations are certainly delayed due to the COVID-19 crisis, but airline interest has not slowed down.
He said:
We've been really amazed at the volume of activity even during COVID to go and investigate and evaluate so that [airlines are] ready to come out stronger and be ready.

So, KA-SAT and extra coverage and capacity in those areas just gives us more punch as we're talking to these players.
Another consideration for airlines is the fleet sizes and types they intend to offer post-COVID, and when to commit to airframers for follow-on twinjets. "So, the timing of ViaSat-3 is lining up nicely…"
There are also opportunities to grow BizAv IFC equipage with KA-SAT capacity, noted Dodd.
Does Viasat expect Eutelsat to offer inflight connectivity via its Konnect program? Dodd responded that he doesn't know specifically what the plan entails for Konnect but that Viasat is "willing and ready to compete with them as they go online if they want to go there".
State-side, Viasat sees the new pairing of Inmarsat and Hughes on GX+ North America as just "one more competitor that we have to compete with". The company feels well-positioned to do just that, given its vertical integration and ability to provide direct service to airlines.
Featured image credited to istock.com/Leyn