West Entertainment has formed a partnership with Qloo, the world's leading cultural AI company to provide the airline industry with Jetset AI, bringing unprecedented intelligence around content and passenger preferences.
This will enable West to empower airline clients with a variety of new revenue generating initiatives while strengthening customer satisfaction scores.
Qloo's AI has mapped over 750 billion cultural correlations across a catalog of more than 150 million cultural entities and over 4 billion individual opinions.
The AI partnership and machine learning solution will predict consumer tastes across over a dozen major categories, including music, film, television, podcasts, dining, nightlife, fashion, consumer products, books and travel.
Jetset AI will offer completely anonymized insights and recommendations adhering to the strictest regulatory standards in data processing.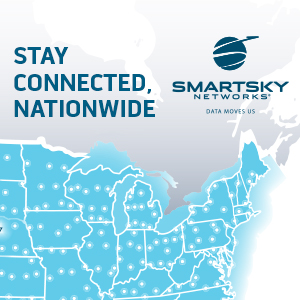 The solution will enable airlines to build a 360-degree view of its passengers, opening up new brand partnerships, and through deeper engagement, offer personalization such as trip planning and destination recommendations.
West Entertainment and Qloo will be showcasing Jetset AI at the FTE APEX Virtual Expo on 8th and 9th December.
About West Entertainment, LLC
West Entertainment LLC. is a premier specialist customer-centric service provider to the airline, cruise and local creative markets, supported by a full-service post-production house.
About Qloo, Inc.
Qloo is the leading artificial intelligence platform on culture and taste and the market leader in providing personalization and insights to solve real-world problems for leading companies in the tech, entertainment, publishing, travel, hospitality and CPG sectors.