FlightPath3D, the global leader in moving map innovation and technology, announces today that Flying Over Places is now included as a new view in all 3D map products. A retrofit is available for all existing 3D map installs.
FlightPath3D President Duncan Jackson explains, "Flying Over Places significantly expands our map feature set with the integration of over 50,000 points of interest (POIs) that auto-play as the flight progresses, providing historical information about landmarks, attractions, and places as they're flown over en route."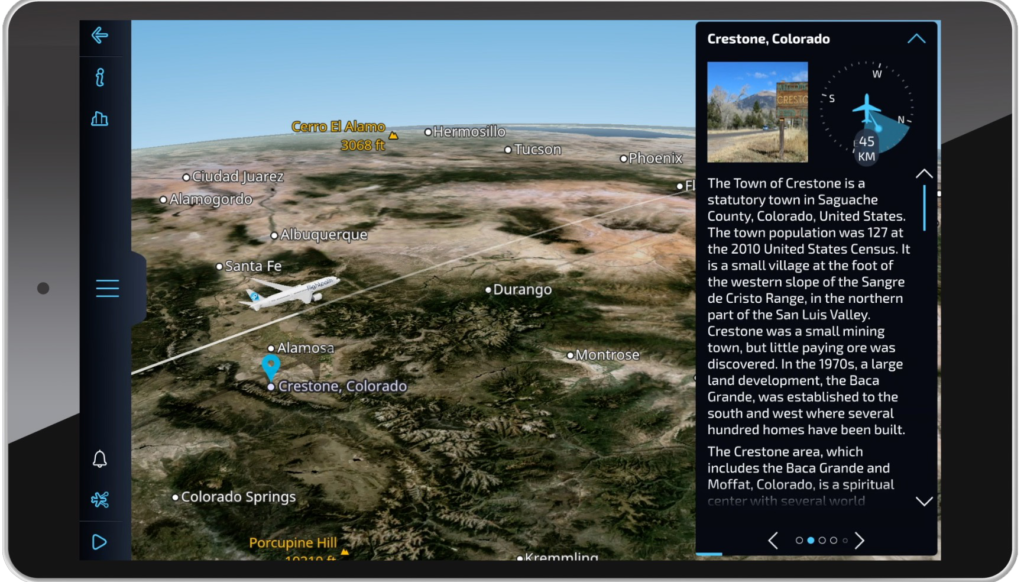 Jackson adds, "We want every airline to be able to inform their customer what they can see out the window, with each point displaying its distance and direction."
"This, and our many other map features, help provide an innovative and consistent passenger experience across multiple aircraft types and IFE systems. So you can continue to elevate your brand and differentiate your inflight service", says FlightPath3D CEO Boris Veksler.
Veksler continues, "We design and deploy apps that are available as an Android, iOS or Linux app, can be streamed as a web service or API, and as widgets that can be embedded in other applications. We have the largest team of map specialists and geospatial engineers in the industry, building software selected by all the leading IFE vendors, and we'll continue to lead, innovate and elevate the passenger experience."
About FlightPath3D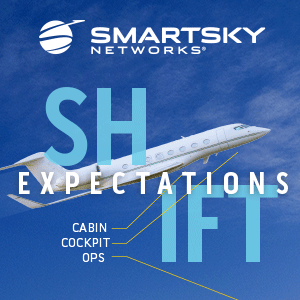 The Airline Industry's #1 Map Provider. Run your map with the map software experts building software selected by ALL the leading IFE vendors. Any Device. Any Platform. Fast set-up. Integrated. Personalized. Selected by 70+ airlines in just 7years.
FlightPath3D is the IFE industry's most compelling and innovative interactive 3D Moving Map experience enhanced with relevant and engaging travel, information, and entertainment services.
Betria Interactive LLC (dba FlightPath3D) has the industry's largest specialized map team providing customized map software development and maintenance. They deliver reliable, highly customizable inflight map experiences built from the ground up, especially for the airline business, with an upgradeable path to the connected future.
Betria Interactive LLC is headquartered in Lake Forest, California