A single widebody flight to Ireland this summer with 49 passengers on board "demonstrates in-flight transmission" among some 13 passengers, according to the authors of a report in the journal Eurosurveillance. That comes despite at least 9 of the 13 wearing masks on board, and is bleak reading for aviation's efforts to persuade travellers and governments that on-arrival quarantines can be totally replaced with pre-departure testing.
Of the 49 passengers on board the widebody aircraft, 13 travellers tested positive. After five samples from passengers originating on three different continents underwent whole genome sequencing and analysis, "all five samples were identified as belonging to SARS-CoV-2 viral lineage B.1.36 (PANGOLIN nomenclature, v2.0.7). Pairwise comparison of the nucleotide sequences showed more than 99% homology across the entire viral genome, strongly suggesting a single point source of infection."
A further 11 of the remaining 36 passengers "could not be located and were consequently not tested", according to the report, and may well have been infected, symptomatically or not.
The airline and aircraft are not identified, and the seat map of the flight presented in the report shows some slight inconsistencies, as might be expected in a medical rather than aviation journal.
Of flights to Dublin this summer, the 3-3-3 economy and 1-2-1 business cabin layout presented would most closely correspond to a Qatar Airways A350-900 — which would track with a 7.5-hour flight to a major international transit airport — with the front section of the business class cabin unused, but there is an inconsistency around the front row of economy, which on the Qatar seatmap has two seats in the outboard sections and in the Eurosurveillance map three.
In any case, the passengers known to be infected comprised four groups of travellers with the same trip pattern, and in a Qatar A350 would correspond to the following seats, all in economy class:
Group 1, 5 people, Continent A, two households: 32DEF, 38AC
Group 2, 3 people, Continent A, two households: 34CD, (16K or 17K; the seatmap is unclear)
Group 3, 4 people, Continent B, 1 household: 21H, 22 HJK
Group 4, 1 person, Continent C, 1 household: 31K
Most notably, the one person in Group 4 created a large 25-person cluster on arrival in Ireland as the result of a social gathering, while the three-person household in Group 1 infected 14 people as the result of another gathering.
"Of the flight groups, Group 1 reported spending up to 12 h overnight in the transit lounge during stopover; Group 2 shared a separate transit lounge; Group 3 and Group 4 had separate short waits of under 2 h in the general airport departure area," the report reads.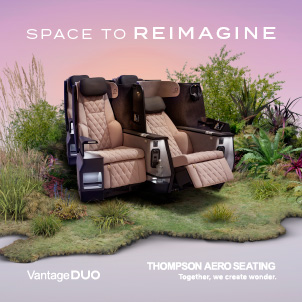 It is unclear whether the passengers were infected before travel, during the flight, at one of the three airports used, or during arrival — but they do seem to have been infected from a single source, implying inflight transmission.
In seeming contradiction to some laboratory and aircraft experiment-based studies released recently, masks do not appear to have helped: "a mask was worn during the flight by nine flight cases, not worn by one (a child), and unknown for three."
"It is interesting," the report says, with notable understatement, "that four of the flight cases were not seated next to any other positive case, had no contact in the transit lounge, wore face masks in-flight and would not be deemed close contacts under current guidance from the European Centre for Disease Prevention and Control."
This analysis is indeed concerning and cautionary. Combined with the awaited day 12 New Zealand testing from the Russian/Ukrainian fishermen who tested negative after self-isolation prior to flying Moscow-Singapore-Christchurch and subsequently tested positive in managed isolation and quarantine, it is clear that the question of COVID-19's spread on and via aircraft is still very much open.
Main image credit, John Walton.
Related Articles: