A new LAV4ALL design, developed by Austrian MRO provider FACC Aftermarket Services, seeks to make narrowbody lavatories accessible while occupying the same compact space as existing lavs.
The design's corner door, multiple handles, and clever use of space allows disabled passengers to enter the bathroom with their wheelchair and position themselves in and out of the chair more easily, with the door blocking the aisle for privacy.
However, the door can be closed completely when the lavatory is in use, ensuring that both aft lavatories are available and that the galley remains open.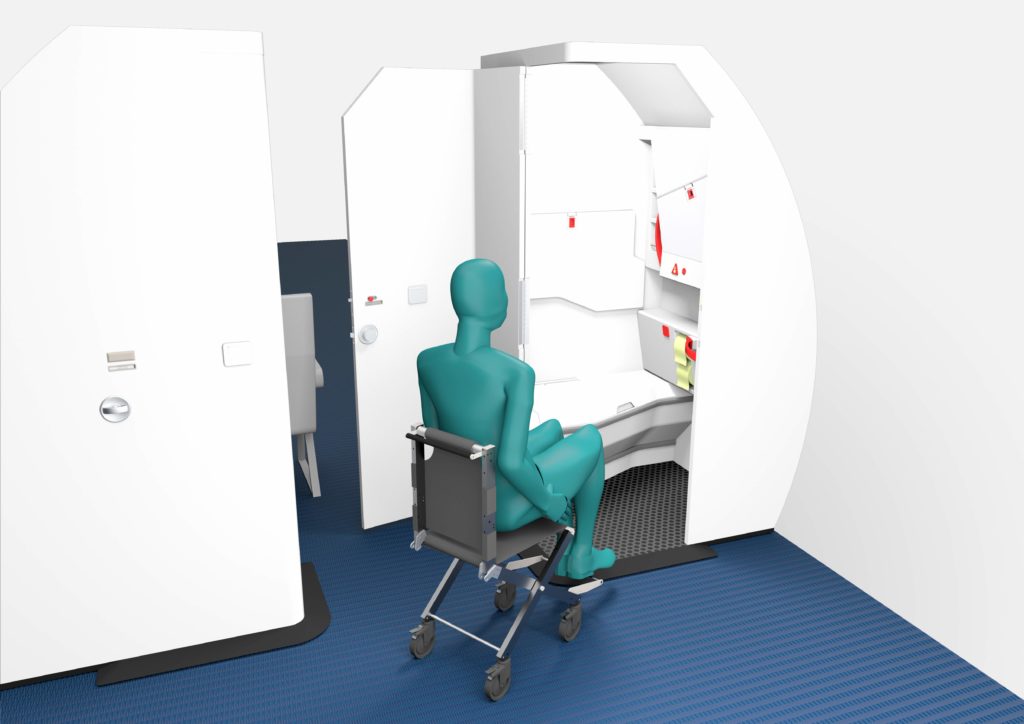 The FACC team of aircraft interior designers who developed the concept focused on optimizing the use of space on board. They selected the Airbus A320 lavatory as the target of their first design because it is so small. But LAV4ALL can be adapted to replace standard Boeing 737 lavatories as well as lavs on widebody aircraft.
"We made it to benchmark, but we are completely flexible to adapt it to any aircraft type," explained Christian Mundigler, vice president at FACC. "We wanted to start with the smallest [lavatory], because making it bigger is always simpler than making it smaller."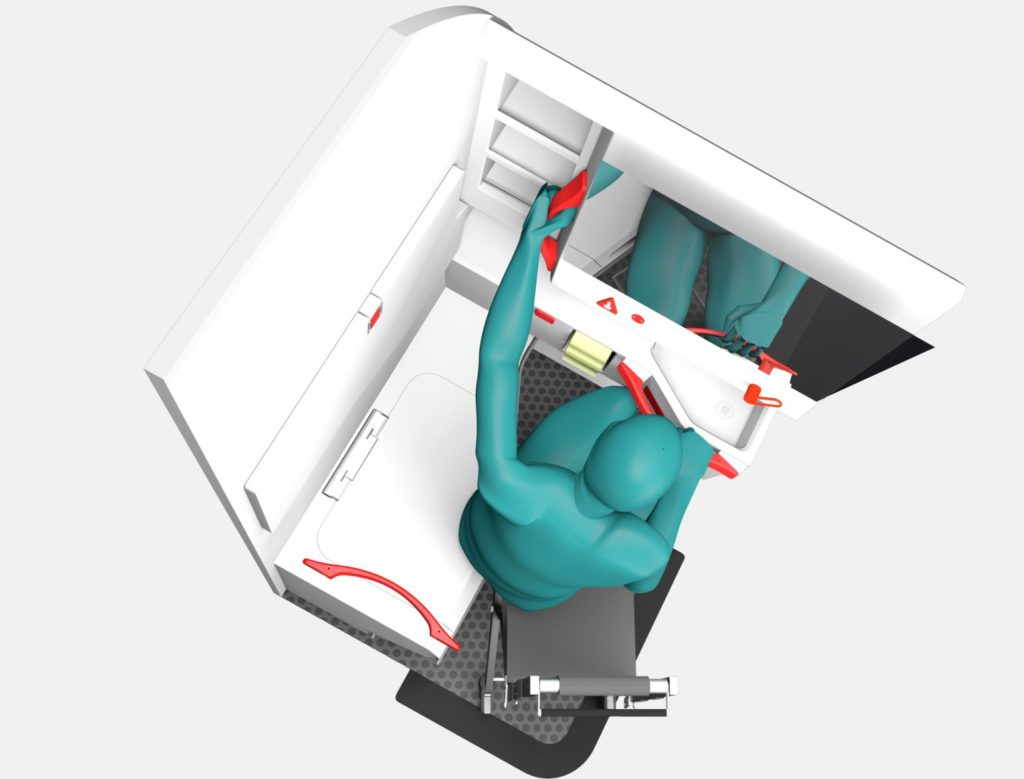 As accessibility advocates have pointed out, there is an urgency to ensuring that narrowbody aircraft lavatories are accessible. Airlines increasingly rely on smaller aircraft to make longer flights, a trend that is only expected to increase as industry adapts to new market conditions during and after the COVID-19 crisis. But today's tiny lavs create an untenable situation for disabled passengers.
FACC began work on the LAV4ALL design after holding discussions with customers and stakeholders at industry events, including at the Aircraft Interiors Expo in Hamburg. Once it identified a market need, the firm sought to offer airlines a competitive advantage before regulations are implemented. The US Federal Aviation Administration (FAA) "already started that discussion", noted Mundigler.
Indeed, the FAA published a Notice of Proposed Rulemaking in December 2019 which calls for "specific measures for improving accessibility of lavatories on single-aisle aircraft for passengers with disabilities. These improvements include changes to the interior of the lavatory, additional services that airlines would provide with respect to lavatory access, training requirements, and improvements to the aircraft's onboard wheelchair."
Airlines, airframers and other interiors stakeholders have joined the discussion, with Boeing proving to be an ally in its push to freeze the footprint for at least one single-aisle lav to ensure it doesn't shrink further.
In developing LAV4ALL, FACC collaborated with multimodality research firm Netwiss OG; accessibility specialists Rodlauer Consulting; Vienna-based university TU Wien; Raltec research group, which focuses on assisted living technology; Austrian university FH Joanneum, and the Austrian Research Promotion Agency, as well as funding partners such as the Austrian Federal Ministry for Climate Action, Environment, Energy, Mobility, Innovation and Technology. Their aim was to address all accessibility needs, not just mobility.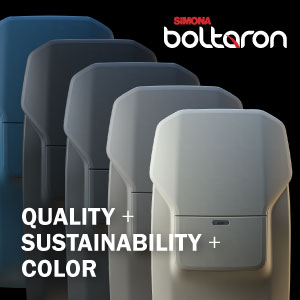 "We talked to airlines, and we talked to flight attendants, and we involved 300 persons from the university, having all kinds of handicaps, not only using a wheelchair, but also people with eyesight or hearing problems and other handicaps. We tried really to think about and consider all their needs," said Mundigler.
FACC will offer LAV4ALL as an aircraft retrofit product, which could be installed during a maintenance period of one to two weeks, leaving time to remove the existing lavatory and install and connect the new unit. The cabin footprint of the new installation would be identical.
"We are not only a production approved organization, we are also a design approved organization, and we can issue a Supplemental Type Certificate (STC)," said Mundigler. "We can re-certify the entire aircraft with our design department."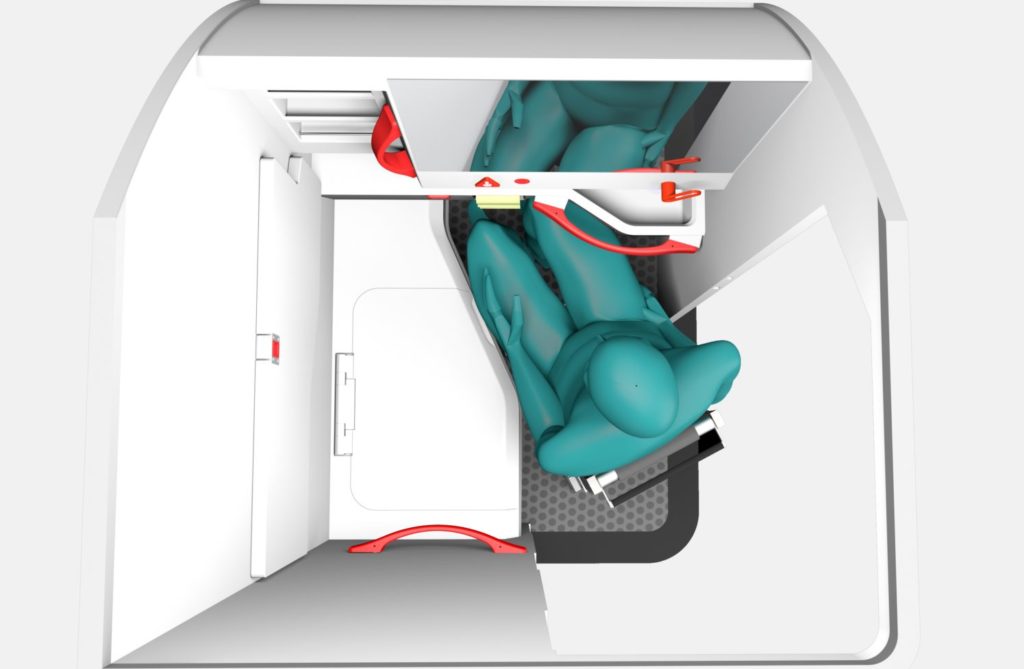 FACC currently has 500 engineers on staff to manage its cabin retrofit programs. It invested €500,000 in the development of LAV4ALL, and the company feels that the investment will pay off. Since revealing the completed design this June, it has already received positive feedback.
"We wanted to start in the aftermarket … to create a pull instead of a push," Mundigler told RGN. "Lufthansa was the first airline who immediately called us [to express interest]. So we are now in discussion with Lufthansa … which was a good sign. Also, our distributors want to sell it, so everybody believes in the product. This is really, really positive and encouraging."
All images supplied by and credited to FACC
Related Articles: