With millions of people teleworking and using high-bandwidth applications to facilitate business amid the COVID-19 pandemic, it stands to reason that travelers will have a far greater expectation for accessing robust inflight connectivity links when the airline industry recovers from the crisis.
Indeed, some IFC stakeholders are now looking at how they can deliver a "work from home" experience in the sky. For Global Eagle, which supports Ku-band satellite IFC and live television service on Southwest Airlines, Air France and others, the inflight connection will need to be "less optimized for streaming and more optimized for getting work done", which requires a focus on upload capabilities, CEO Josh Marks told Runway Girl Network.
That adds weight to the argument that low-latency nextgen air-to-ground IFC systems and NGSO satellites will play a meaningful role in the evolution of IFC. And it's among the reasons why Global Eagle is convinced that its open architecture approach to IFC will be particularly beneficial in the years to come, as it can exploit capacity on GEO, LEO and MEO satellites.
Hughes Network Systems is a key partner on a variety of IFC programs, including the Thales-led Ka-band satellite-based IFC implementation at Spirit Airlines, and what is believed to be the IFC for Air Canada's grounded Boeing 737 MAX fleet. The EchoStar subsidiary absolutely sees "as a result of what's happening globally, heightened need for connectivity. Even six months ago, there was a heightened need, and both consumers and passengers were seeking a heightened level of connectivity, but especially now," said vice president Reza Rasoulian.
"As you know, we have more than 1.5 million consumers – residential and small business users – in America and globally, so our users today are using our service in a very big way at home and what we've effectively done is we've taken all of our technology and further optimized it for the aero domain, starting with our work with Global Eagle many, many years ago, and now with our JUPITER platform."
With a need for strong two-way comms in the spotlight, Hughes also continues "to optimize our return capability, we think we're in a good place to meet demand but we continue to invest in a lot of interesting technologies", Rasoulian told RGN.
Canadian satellite operator Telesat, which today provides broadbeam and high throughput satellite capacity to the likes of Gogo, Global Eagle and Panasonic Avionics, believes its forthcoming low-latency Telesat LEO constellation will be particularly well timed to meet the requirements of post-COVID-19 air travelers.
Company director, product and commercial (global) Manik Vinnakota said flyers will want to be actively uploading "so uplink and all of that will become important. So how does the entire ecosystem – hardware, airlines, providers, satellites – serve in the most efficient manner? That is a question that the entire ecosystem is actively thinking about."
Meanwhile, China's APT Mobile Satcom (APSATCOM) expects to see "major adoption" of satellite-delivered connectivity in the largely untapped domestic China market. The company's recently-launched APSTAR-6D high throughput Ku-band satellite could support IFC on aircraft overflying China as well as Chinese registered aircraft as early as 1 November, APSATCOM CEO Jason Li revealed to RGN.
"Yes, we think China is the same in terms of the importance of IFC in a post COVID-19 travel experience. Passengers wish to communicate with friends and business colleagues off the aircraft, shop and be entertained to take their minds of travel. IFC will help to pass the time of the flight," he said.
"As [you] may know, people in China love their mobile phones. They use them constantly in all aspects of their lives, personal and business. There is a very strong desire to use their mobiles inflight as well. We aim to assist in meeting this need of passengers as quickly and effectively as possible."
Viasat provides high-speed Internet over high-capacity Ka-band satellites to American Airlines, JetBlue Airways and non-US operators such as El Al and Qantas. While 45% of its installed 1,390 aircraft were inactive in the quarter ended 30 June 2020, some aircraft are coming back online, and talks for new orders are robust, according to management.
The attention that airlines are paying to IFC "is significant", said chairman and CEO Mark Dankberg during a fiscal first quarter earnings conference call last week. "I mean, I think as anything they're seeing, this is probably even more important than it was before – that people want to be connected while they're flying."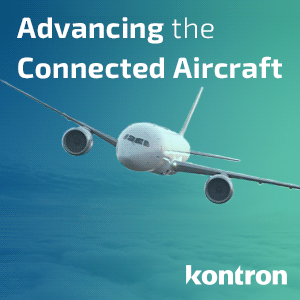 The International Air Transport Association (IATA) recently announced that airline industry recovery has been slower than expected. It now believes global passenger traffic will not return to pre-COVID-19 levels until 2024, a year later than previously projected, and short-haul recovery will slide by a year from 2022 to 2023.
Does Global Eagle see industry recovery in a few years? "I think the answer is different for our different service lines," said Marks, "so if you take IFC, I think we see a future where there may be fewer aircraft flying but where demand for bandwidth per aircraft will go up." That's because a wide slice of the population has become accustomed to using at-home broadband links to stay connected to the office and will expect the same type of service on board aircraft.
The business aviation sector is expected to see a faster recovery than airlines. In a bid to meet the elevated connectivity requirements of this contingent of flyers, Viasat and Gogo recently enhanced their respective IFC products.
SmartSky Networks, which is rolling out a nextgen ATG network in the United States, feels well-positioned to satisfy the connectivity needs of business jet passengers in part because its specialty entails solving the latency problem of IFC. "If you really want a snappy Internet experience you have to keep your latency down because your latency is going to drive far more of your experience than is your speed," SmartSky chief commercial officer Nancy Walker told RGN.