The airline industry worldwide is in an unprecedented state of turmoil, but that is not stopping Canadian charter company Nolinor Aviation from launching a new leisure carrier called "Off We Go" – or OWG – with plans for serving Caribbean destinations, including Cuba, this fall.
Wearing a sharp navy and red livery, the OWG fleet will be comprised of three Boeing 737-400s, fitted with 158 seats in an all-economy configuration. OWG chose the Expliseat TiSeat E2 for its 737-400s. Made of titanium and carbon fiber, the seats are billed as "the lightest" in the world. Passengers will be offered a 4.5-inch recline.
"For our new fleet of Boeing 737-400s, we needed to give a fresh look to the interior of our aircraft while also improving performance. The solution put forward by Expliseat is perfect for us," said Nolinor president Marco Prud'homme.
Refreshed interior
The twinjets are approximately 30 years old, but OWG said "nearly everything" will have been updated to provide a modern passenger experience. For instance, the cabin sidewalls and galley have been renovated. Cabin lighting has also been improved with LED lighting to enhance ambience.
In a testament to the fact that many nervous flyers are still wary of flying the Boeing 737 MAX, OWG's fleet description online makes it clear that the 737-400 "is the model before the 800, not a MAX". Canadian budget carrier Swoop has similarly emphasized that its 737 fleet is MAX-free.
The 737 MAX is in the midst of a rigorous recertification process following two fatal crashes, but might be back in revenue service with some MAX operators before year-end.
In terms of inflight service and entertainment, OWG told Runway Girl Network: "We aren't giving away any details at this time." As RGN readers are aware, cost-effective streaming video services could easily be provided by an onboard server and WAPs.
OWG also shied from making remarks about charging baggage fees, saying, "Details on our rates will be published once the full web site is live."
Though OWG's mission is to exceed passenger expectations, it appears unlikely that the 737-400s will offer inflight Internet from the get-go, as photos and renderings of the aircraft do not show the characteristic radome atop the fuselage.
OWG said, however, that the aircraft will be tracked in real-time using the SkyTrac communication system via the Iridium satellite network.
Route network
What we do know is OWG will fly from Montreal-Trudeau (YUL) and Toronto Pearson (YYZ). In terms of exact destinations served, OWG initially said it would offer regular flights to some destinations in the Caribbean.
It has since partnered with the Caribe Sol travel agency to offer flights to Cuba starting 1 November.
The 2,500 nautical mile range of the 737-400 would also allow OWG to serve other warmer destinations, such as Mexico's Yucatan peninsula or the Virgin Islands.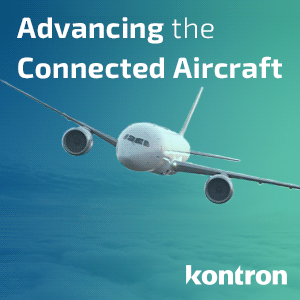 OWG received authorization from Transport Canada on 6 July to provide scheduled international service.
The airline's stated goal is to "make passengers fall in love with flying again". Passengers will notice the love theme on the aircraft tail, which features a plane flying a heart-shaped route.
On US soil, another startup carrier, Breeze Airways recently made news by filing to acquire the operating certificate of now-defunct Compass Airlines.
Founded by serial entrepreneur David Neeleman, who also launched Morris Air, WestJet, JetBlue, and Azul, Breeze Airways plans to begin flying on 15 October using Embraer 190/195 aircraft.
Neeleman is among the contingent of travelers who say they are not afraid to fly the MAX. In February, he told RGN he is optimistic that the twinjet's woes will be solved, and that he is personally ready to board a MAX when it gets the green light from safety regulators to fly again.
Image at top credited to CNW Group/Nolinor Aviation.
Related Articles: