Air Europa is improving the WiFi experience for its passengers with three new levels of products for long and short distance routes, which will remain active throughout the flight, with no time or megabyte limitation.
Starting tomorrow, when Air Europa gradually resumes its European and transoceanic flights, the entire Dreamliner and Airbus 330 fleet, as well as the new Boeing 737-800 aircraft for short and medium haul, will have this new service available. It will allow the client to chat, surf the web, use social networks, send emails, access VPN connection to work or use different applications depending on the level they acquire throughout the flight.
Globalia's air division will have three passes: Chat, Chat and Surf, Chat and Surf Plus, depending on the volume of navigation required by the passenger, who will choose the one that best suits their needs. Prices for domestic and European fares range from three to twelve euros, and long-distance fares range from five to 30 euros.
The service, developed by Panasonic, may be contracted on board by the passenger, although soon it may also be done through the company's website. To activate WiFi, the procedure is the same as before. The passenger, with his device in airplane mode, must connect to the WiFi network "aireuropaontheair". After that, you must open the browser and select the Internet plan you want.
To improve the experience and respond to all requests or questions that may arise regarding its use, Globalia's airline has activated the email ontheair@air-europa.com and invites all users to send, if necessary, your comments and suggestions to offer the best service.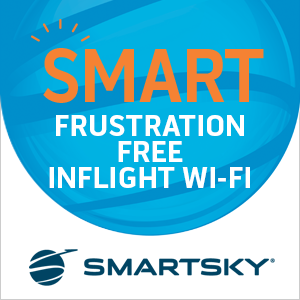 For more information and to know the connectivity uses that each package allows, you can consult the web www.aireuropa.com
About Air Europa
Air Europa is a member of the SkyTeam alliance, made up of 19 airlines that, for 19 years, have been working together as a large global network, serving more than 630 million passengers a year.
Air Europa's fleet is one of the most modern on the continent. It is made up of more than 50 aircraft whose average age does not exceed 4 years. The company is part of the Globalia Group, the largest Spanish tourism conglomerate, and is a leader in environmental conversation processes. In 2018, the German environmental organization Atmosfair rated Air Europa as the most efficient European network airline. Last year Air Europa exceeded 13 million passengers carried.