HAECO Cabin Solutions, a business unit of the HAECO Group with headquarters in Greensboro, North Carolina, USA, has launched three devices to upgrade aircraft lavatories to hands-free operation.
The devices include:
An electric foot-controlled switch for flushing toilets
An infrared sensor-based waste basket lid for disposal of toilet waste
A refillable hand sanitizer dispenser, eliminating the need for disposable sanitizing wipes and paper towels. The dispenser may also be used in other areas of aircraft interiors.
HAECO is offering these upgrades individually, to allow airlines to choose the device or devices that would provide them the most value.
Doug Rasmussen, President and Group Director of HAECO Cabin Solutions, said, "In our current environment and expectations for the future, passengers would greatly benefit from these enhancements to on-board sanitation. These devices are already familiar to consumers, and we can certify their use in aircraft for integration into the aircraft cabin."
For more information on HAECO Cabin Solutions, please visit www.haeco.com/en/HAECO-Group/HAECO-Cabin-Solutions/About-Us.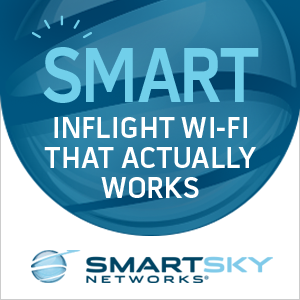 About Hong Kong Aircraft Engineering Company Limited ("HAECO Group")
The HAECO Group is one of the world's leading aircraft engineering and maintenance service providers. The Group provides a comprehensive range of services encompassing Airframe Services, Line Services, Cabin Solutions, Private Jet Solutions, Fleet Technical Management, Inventory Technical Management, Component Overhaul, Aerostructure Repairs, Landing Gear Services, Engine Services, Parts Manufacturing and Technical Training. The HAECO Group consists of 17 subsidiaries and affiliates, employing around 17,000 staff in Hong Kong, Mainland China, Singapore and the United States. The HAECO Group is publicly listed on the Hong Kong Stock Exchange (Stock Code: 00044).
About HAECO Americas
A wholly owned subsidiary of the HAECO Group, HAECO Americas (formerly TIMCO Aviation Services) supports global aircraft operators and owners with comprehensive aircraft care services including base maintenance from two multi-hangar locations and engine MRO support in the U.S. The company's HAECO Cabin Solutions division provides interiors design, engineering, certification, and cabin reconfiguration services, as well as manufactured products including passenger seating, structures, galleys, and lavatories.